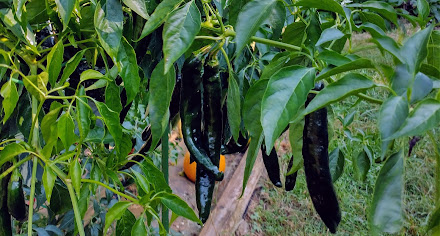 I had a great crop of pods from 3 plants. When the plants were about to freeze I cut & hung them pods and all.
Only 9 pods were ripe brown so I collected their seeds right off.
After they dried I did not like the look of the seeds, so I did a Germination test & after 19 days I could see the seeds were
not going to sprout. After the larger picked pods turned brown, I collected some more seeds & dried them.
My second test with different seeds, now at day 19 looks the same while the Rayados, Jalapeños, Guajillo's, & Serrano's all sprouted with in 9 days.
The germination testing process is flawless, so I have to conclude the seeds did not finish their seed making process.
I have a few seeds left from Super seeds so I will start them much earlier next season & see what happens.
Has anyone else had trouble saving seed from the Chili Chilaca or getting them to sprout?
Last edited: