Bonus!
Figured I would add to this auction as well. Same stuff as the other auction.
Bonus!
One bottle of my White devil sauce, still waiting on artwork, so no label on it, my apologies.
And one pint jar of screaming peach jam.
I will also check for ripe pods when I send it, and may be able to toss a couple in there as well(no guarantee)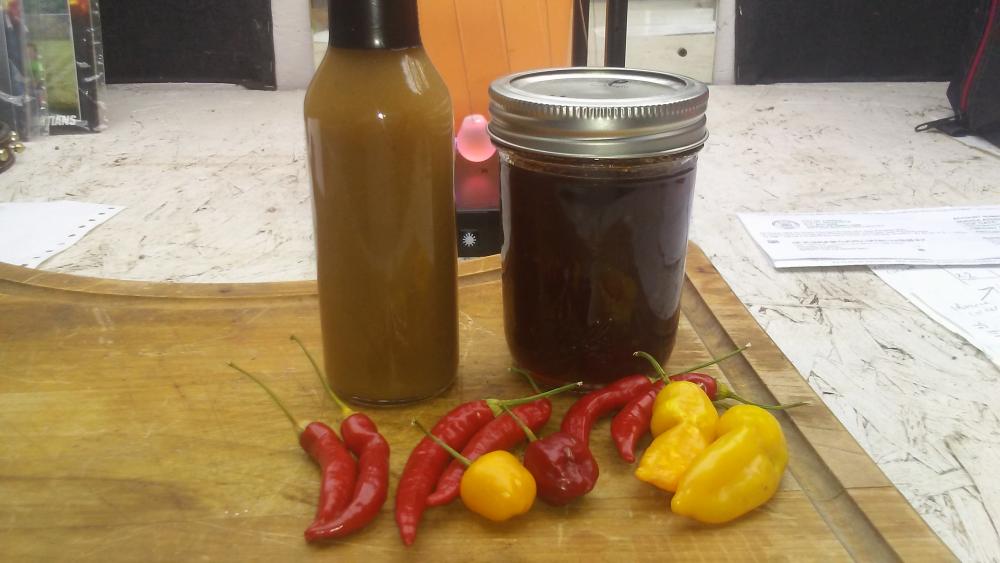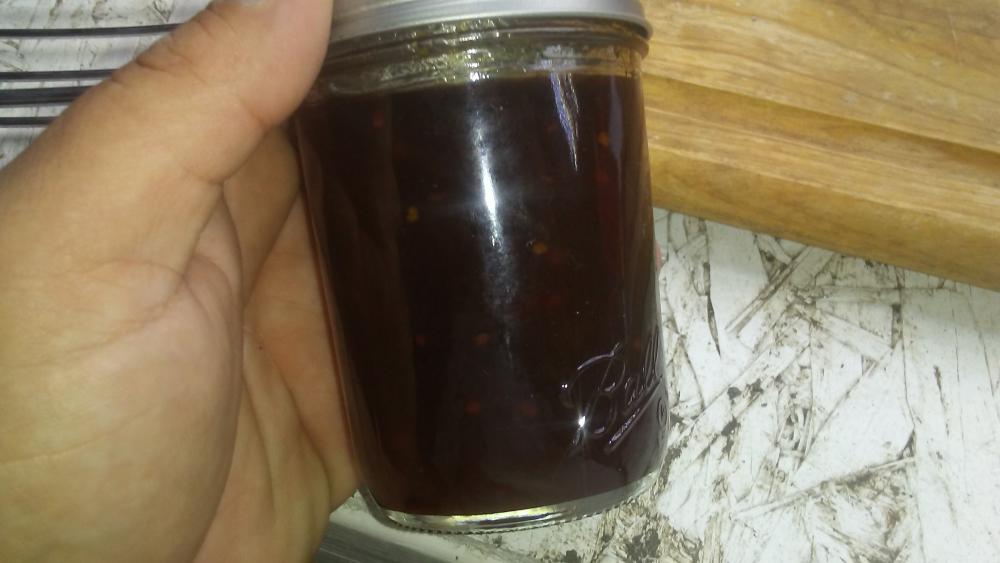 Not sure if I wrote the recipe down for the peach jam, its based off of Peter S' pomegranate jam if I remember correctly.
Batch made 11/9/18
White Devil ingredients:
White Wine Vinegar
White Onion
Water
Parsnips
Peppers
(White bhut, pdnxbmj, PI 21500)
White Garlic
Honey
Pickling Salt
Ground White pepper.
Batch made 1/7/19
If any other info is needed let me know