Tonight Thai ginger chicken
1-1/2 lbs chicken thighs debones, trimmed and sliced
2 - bell peppers 
5 or 6 srping onions cut into 1-1/2" long sections
1 cup +/- fresh ginger cut into match sticks
3 cloves garlic  
Sauce  
Equal parts fish, oyster, hoisin, white sugar. (I used 3 tbls of each)
Chili paste to taste
1 chicken bullion cube
1/2 to 3/4 cup water   
Cut veggies and set aside  
Slice chicken ad in 3 cloves of garlic (crushed) salt an pepper to taste.  
Set up cooking station. I'm using my harrow disc wok and turkey fryer but a regular wok or skillet will work.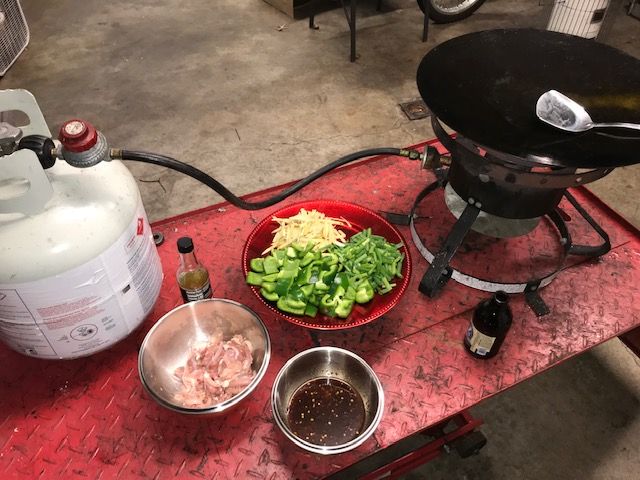 Next get the wok screaming hot and drizzle with oil then in goes the chicken and garlic to fry for 2 minutes. Stir constantly so it doesn't not burn.  
After 2 minutes add in the bell pepper and spring onion and stir fry for another 2 minutes or so.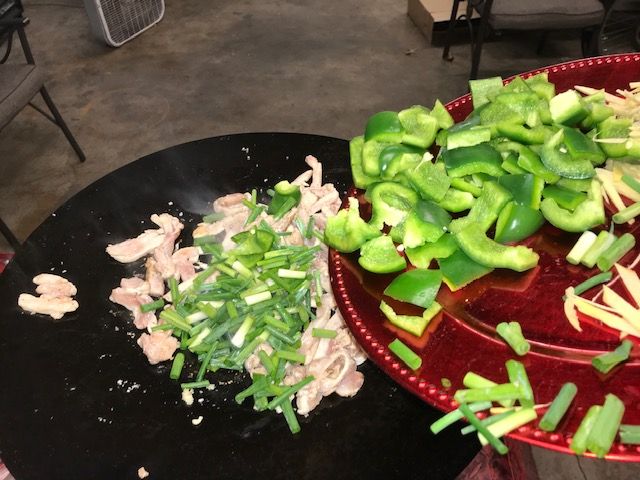 Next add in the ginger stir well and continue to fry for a minute or so.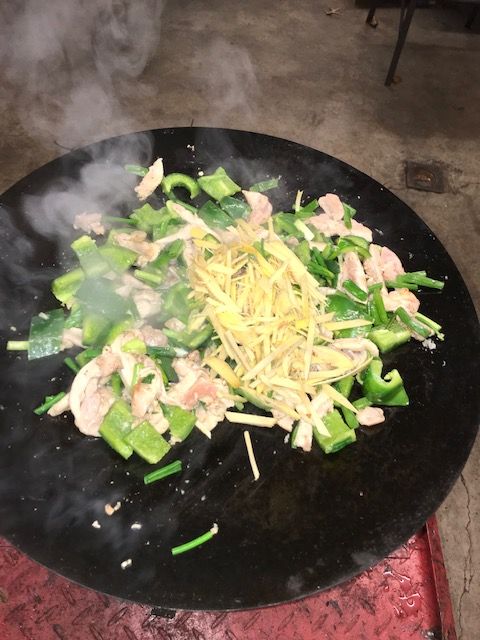 Add in the sauce and simmer for 5 minutes or until the bell pepper is done to you liking. We like the bell pepper to be al dente.   
Serve with jasmine rice. I like to use a 3/4 measuring cup to make a rice ball. Drop that in the middle of a bowl then surround with the Gai pad Thai and ladle the juice over the top.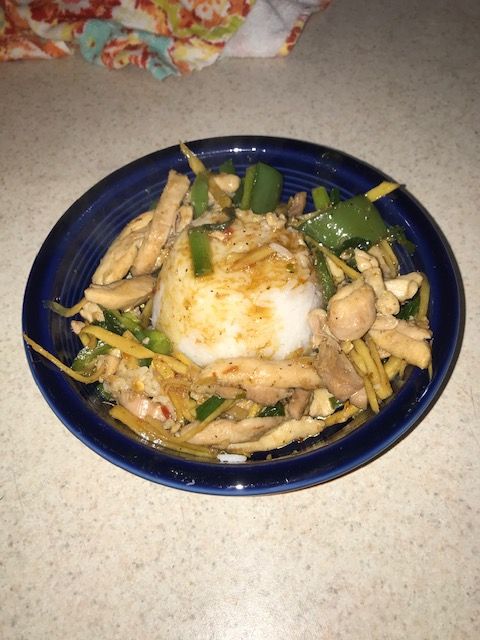 Enjoy!