Apologies for getting to this so late in the month, but life happens and contrary to popular belief, peppers come second. Having said that, I'm putting a slight spin on this year's annual Growdown Throwdown.
This year, there will be no vote. We have a goal. Based on discussion in 2022's thread, I've taken the liberty of choosing the cultivar to be grown. This year we will be growing
Peppa Peach Stripey
.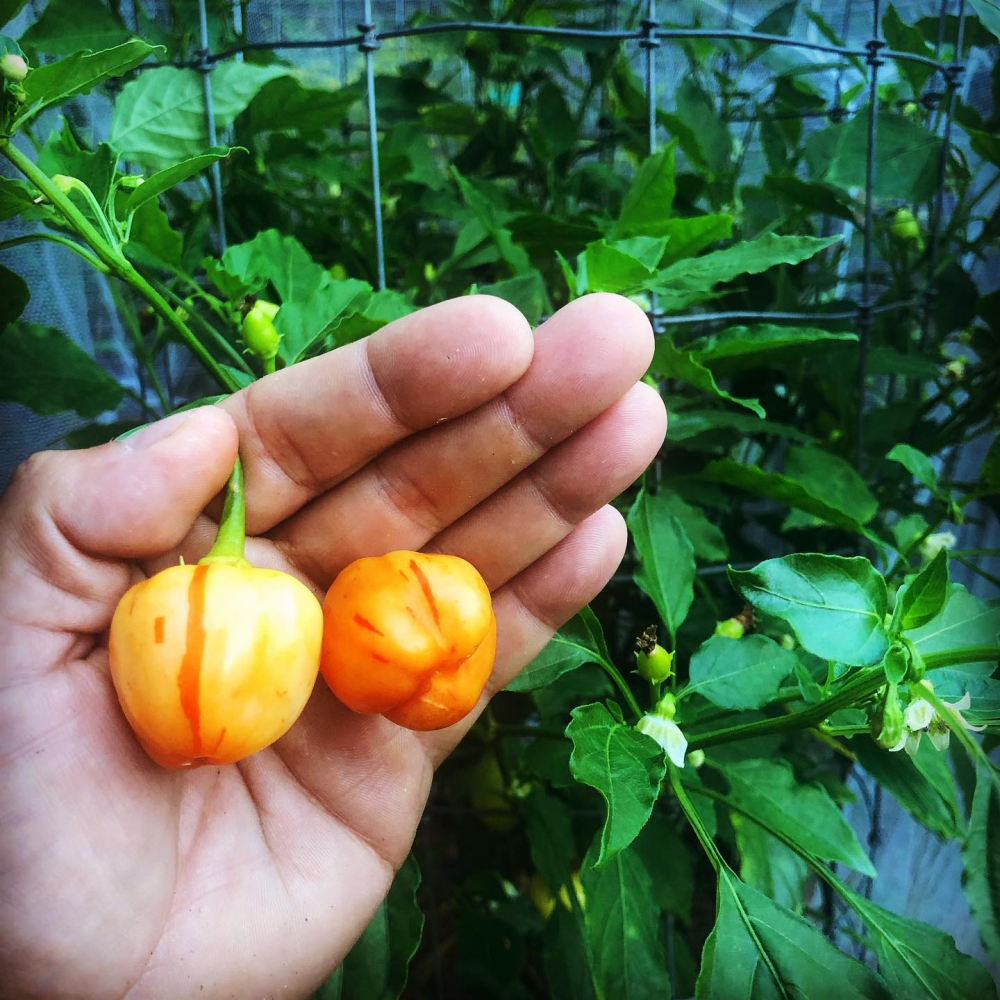 There are limited packs of seed that I will be returning to those who wish to adhere to the SASBE requirement only, as well as the bulk seed return requirement in the end. Each pack will contain only 5 isolated seeds of this line. Packs are first come first serve. When they run out...that's it.
All rules are the same as every year. If you aren't hip to the rules, do yourself a favor and check the past Growdown threads. Everyone should know how this works by now. So...the poll will only serve as our list of
willing
participants that agree to send bulk seed back to me at the end of the contest. Only vote if you are willing to adhere to participation rules.
As an added bonus, there will be a potential runner up position this year for "Best In Stripes" behind the first place yield winner.
ADMIN EDIT:
Grow the Longest Jalapeñ...oh! as a side bet to the Growdown Throwdown.
The Growdown Throwdown and the Japapeñ...oh! winners will receive Extreme memberships respectively. Best in Stripes, a 6 month membership. Good luck!
Last edited: