I asked a buddy of mine, who has a new outdoor kitchen with built-in smoker, if he could smoke some peppers for me. Turns out he still had his old smoker and was going to toss it - he gave it to me instead!
He showed me how to use it yesterday so I did my first smoke today: Guero (with pears, onions and lemon to make sauce), Manzano and Habaneros. The majority of the Manzano and half the habaneros will be dehydrated and made into powder.
And here's what it looked like after 3 hours at 150: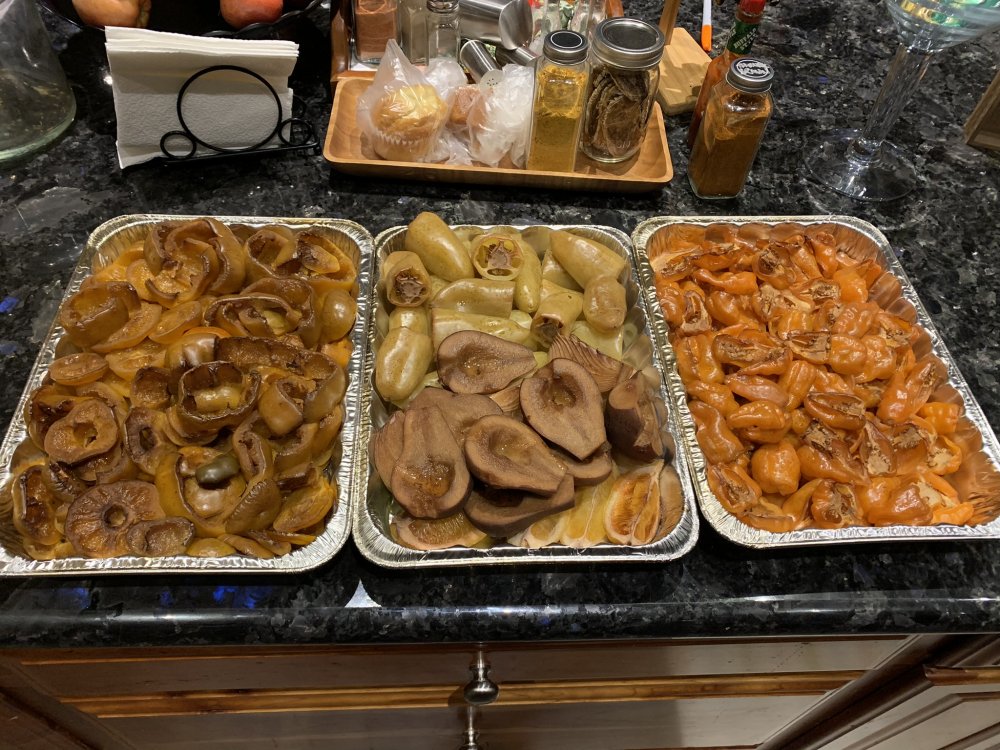 I loaded up the dehydrator so we'll see what the powders turn out like...