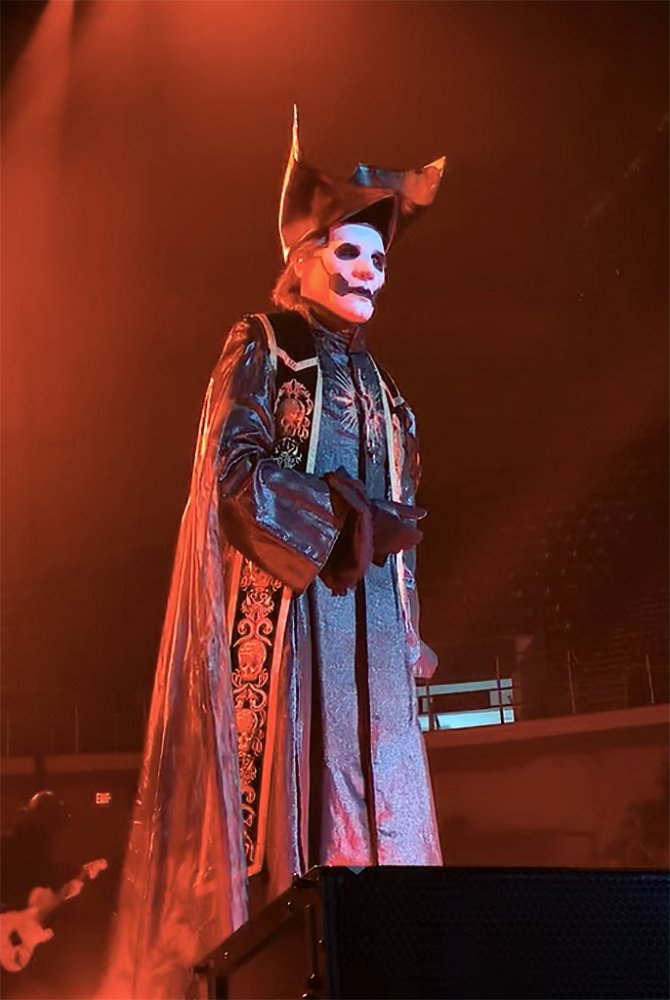 Ghost, Propst Arena, Huntsville, AL, Sept. 2, 2022. Papa Emeritus IV and the Ghouls performing
Year Zero
. My 5th "ritual" as their performances are called. My daughter was right up front at the railing and took this photo... I was up a ways in a nice actual seat.
Well, another season is beginning. We have had a bit of a rough time here since last year. We had a sudden, unexpected death in the family last summer that
made the rest of the season unimportant, so my postings dropped off. I found out a couple of weeks ago I need hip replacement surgery... it's not bad or anything like that right now, so I am going to do it this fall so I can rehab over the off-season. I refuse at my age to have a year not growing anything at all. I'm finalizing my list for this year, but I couldn't wait and started one seedling which has already emerged. It's a
Bhut Jolokia Solid Gold
(thus the ghost reference). I'm looking forward to growing with everyone this year!
Last edited: