Hi guys, stumble upon this forum while searching for solutions to better the quality and bottling for my hot sauce.
I have an air bubble issue with my sauce after vacuuming with a vacuum machine.
FYI, my sauce is all natural.
Bottling process as below:
-Blend ingredients in heavy duty blender
-Cook
-Let the sauce cool a little
-Fill bottles with a filling machine
-Vacuum seal the bottles with a vacuum capping machine
Do you guys have any idea how to eliminate these air bubbles? There are no visible air bubbles before vacuum capping but they come out after vacuuming.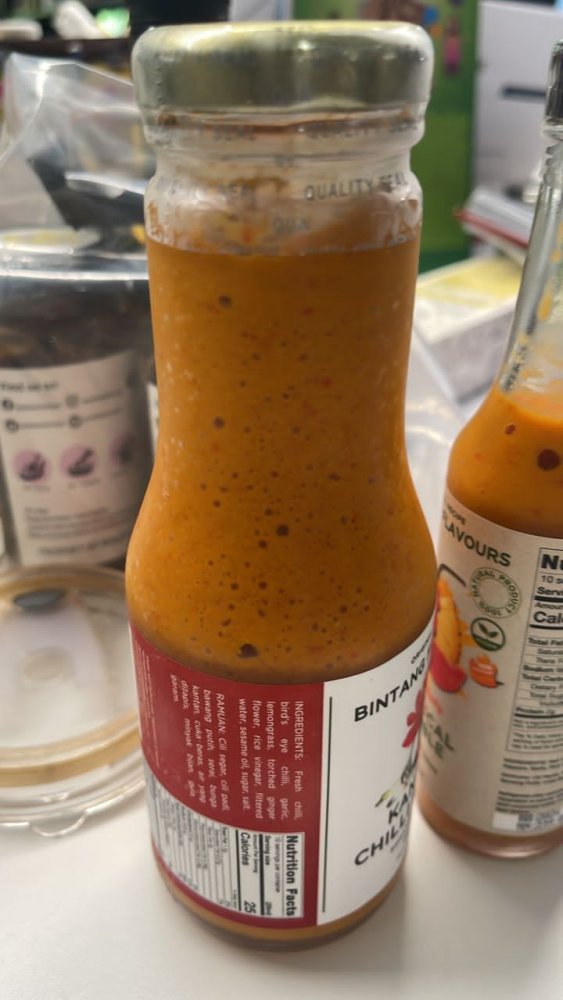 Last edited: