So after seeing MHPGardener and Khang Starr on youtube doing some kratky lettuce decided i would try it out.
I got some red romaine from some seed train.
Re used some rice containers i got from walmart, cut 2in hole in lid.
Put them in 2in net pots, rockwool cube
Chem gro tomato/CaNO/MGSO. Didn't test ph, guestimated the nutrients.   
0 days
5 days
9 days
17 days
23 days
31 days
33 days
50 days
: about to cut em off and eat them done. 
this one had a leaf burn because it was touching the light bar.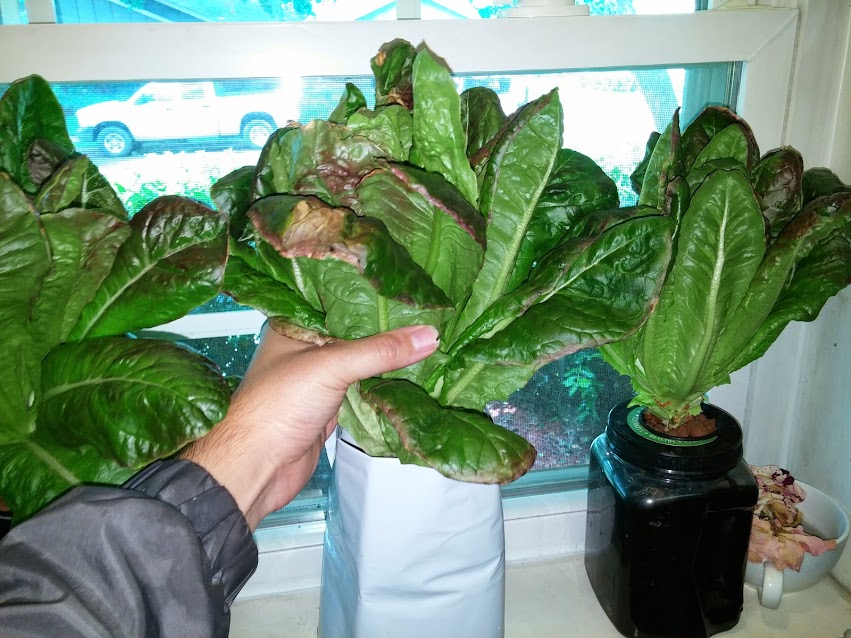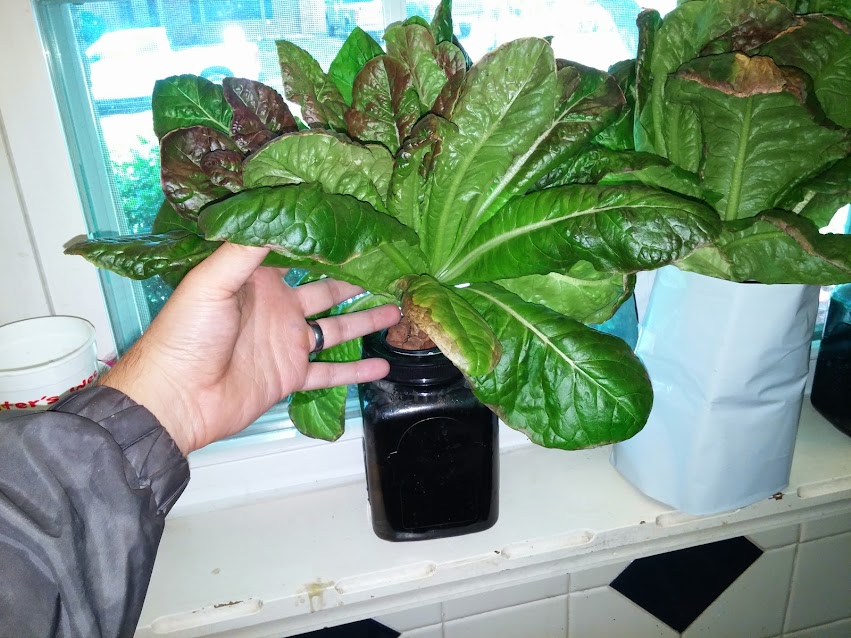 Lessons learned... nothing really its so simple..
I had to refill it once at 33 days, and 50 days  
Next i will try to do it in a raft / 1020 tray, stay tuned.