General Tso's Chicken is one of the better dishes from our Chinese repertoire, although it's not really technically an authentic Chinese dish, but rather an Americanized creation. Nonetheless, we really like it, and always make it nice and spicy.
The other day, I thought we could try it with chicken wings, and The Missus really loved the idea, so last night, we went ahead and made them.
First started with some wings:
Then seasoned them up with Chinese five spice powder, ginger powder, garlic powder, and salt:
The wings then went in the oven to cook at 325 degrees for about 30 mins. While the wings were in the oven, I started on fresh ingredient prep. Ginger, green onions, garlic, and jalapeno: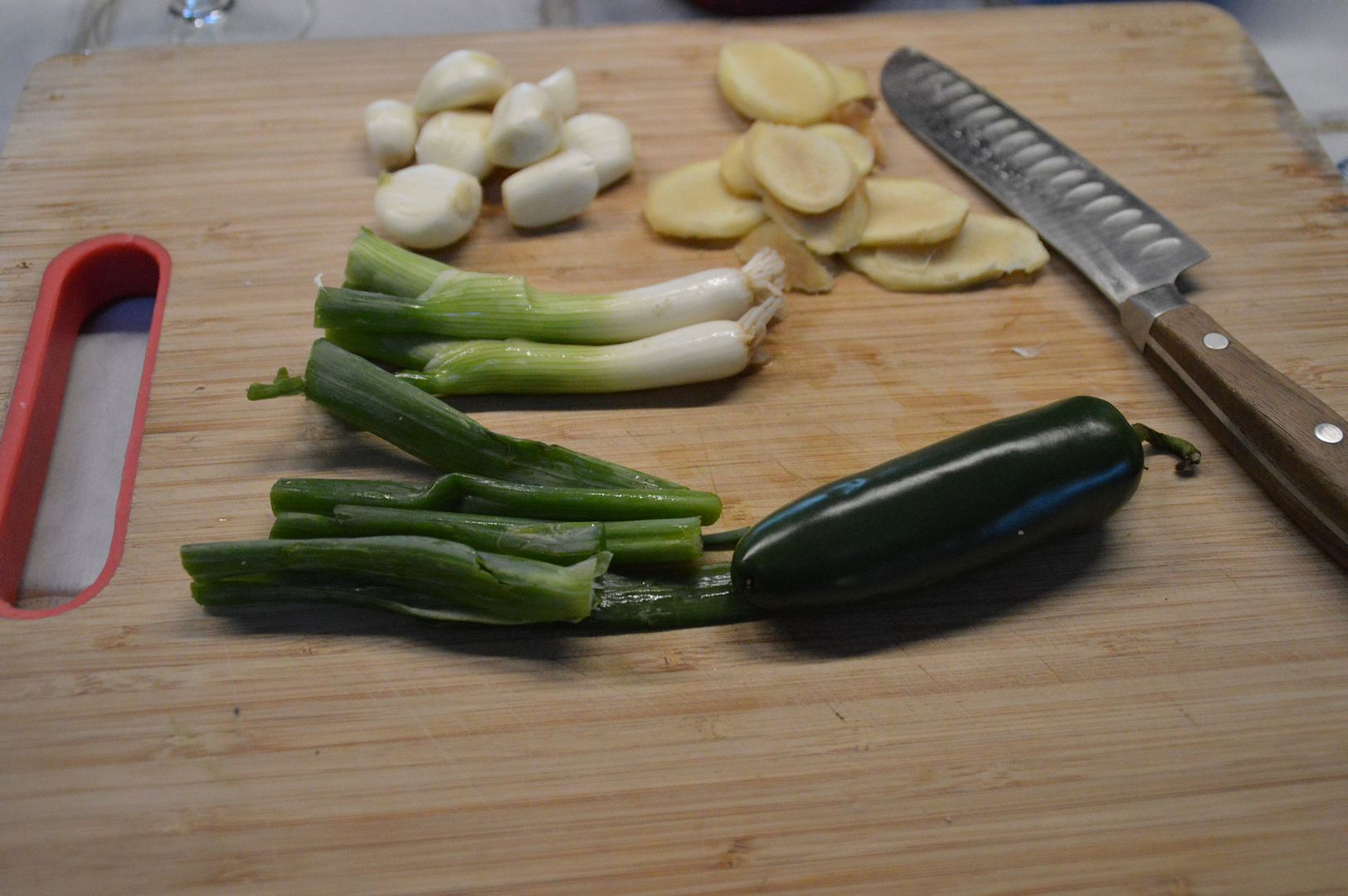 Most of everything chopped up, including some partially seeded chile de arbol:
Then I added the arbols with some oil to a cast iron skillet to brown and infuse the oil with the chile goodness:
After the wings came out of the oven, we let them cool a bit, then in they went into the deep fryer for about 10 mins:
Out of the fryer:
Then I put the sauce ingredients into the wok to get it nice and hot:
Then the wings:
The wings got tossed in the blistering wok so they could be fully coated and anointed with the sacred, spicy sauce:
The wings were served immediately, with a bit of sesame seeds sprinkled on top along with some homemade fried rice that The Missus cooked up:
Close up:
The wings were delicious and packed a marvelous kick!
The basis for the recipe can be found in this post:
http://thehotpepper.com/topic/62216-kicked-up-general-tsos-chicken-on-a-smoking-hot-charcoal-fueled-wok/#entry1366898
If you decide to try the recipe with wings instead of boneless chicken thighs, go straight to steps 5 & 6 after the wings have been par cooked in the oven, then deep fried. You can also par cook the wings on a grill for an added layer of flavor.