Hi guys.
Ok, I searched the forum and didn't see anything related.
So I throw my question:
I have had an Ozone Generator at home for years. They gave it to me when my daughter was born, for some reason that I still don't know...
In 2020 I used it as a method to sanitize seeds just before bagging and storing. My idea was that it would kill the microbes and molds and further dry out the seeds.
Last year it worked in my head, I thought that this way I could save the seeds for longer and, in addition, they would germinate better.
This year I tried several seeds that went through the ozone method and germinated well. Killing them I see that it doesn't kill them.
But now I have the doubt if the oxidizing power of ozone also contributes to the premature aging of the seeds.
Can someone with more knowledge than me say something about it?
(To have more knowledge than me, you just need to know how to differentiate annum from frutescens, or know how to put on your shirt well in the morning ...)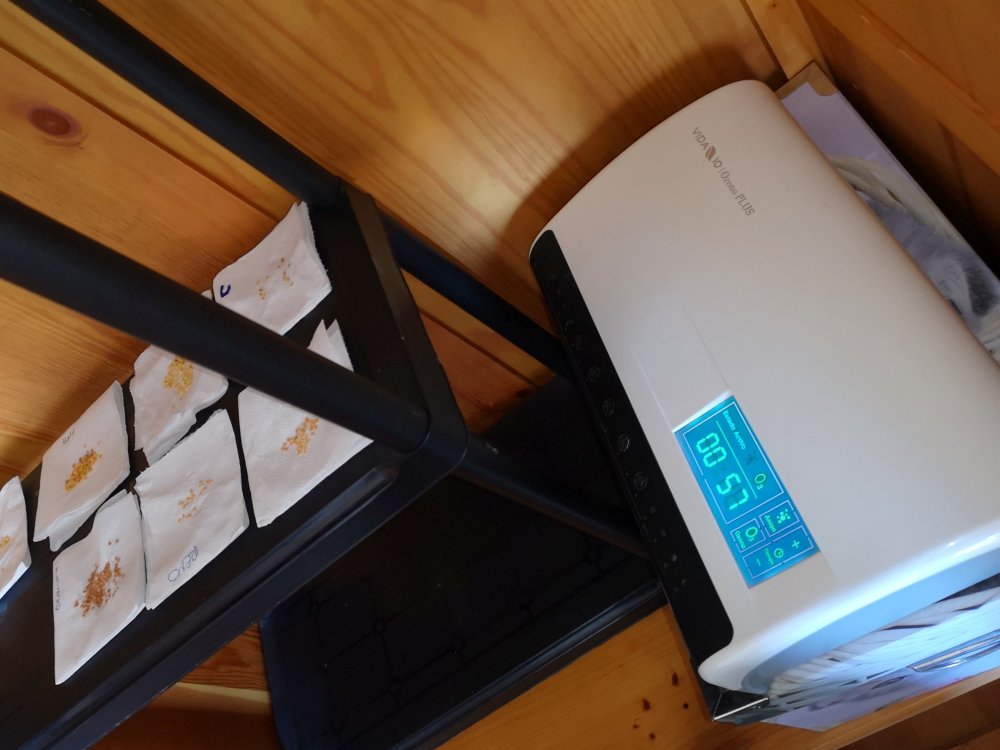 PS: You can see that my scientific method is similar to that of Alice in Wonderland: "believe in magic and that everything will work out" ... that's why I ask you