first run at using new paella pan.
mostly just a shake out of the liquid to rice ratio, and heat control strategy .
lump in kettle charcoal baskets & the multi levels on Napoleon pro with the side grates taken off worked exactly like I wanted.
baskets together or pulled apart for focused or less focused and height adjustment for heat level
had to go with calrose rice which worked ok but I need to source bomba rice to dial in ratio I think.
some traditional, some not traditional ingredients
head on prawns, boneless chix thighs, fresh corn, shitake mushrooms, soffritto sauteed in fat rendered from chicken skin. , picante pimentón(hot Spanish paprika) , homemade stock, veg ( onion carrot celery )plus the bones from thighs and some of the peeled prawn shells ,half packet of sazón con azafran
crisped the chicken skin up and then chopped into crispy bits I scattered on at end.
no soccrat to speak of as I was worried about burning, maybe a drop to lowest level for a couple of mins right at end next time.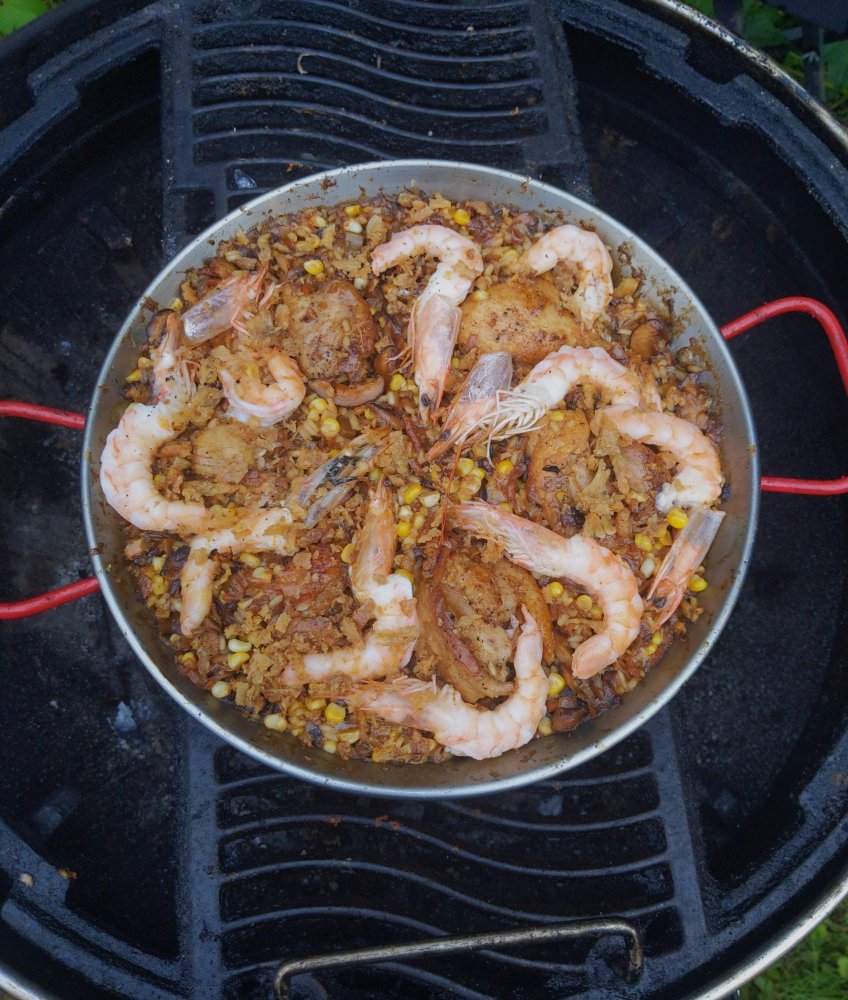 .