With all the hysteria about toilet paper, things are still crazy at the local store.  Luckily we were pretty well stocked up when this all started.  But the supply was getting a little low, time to get some more.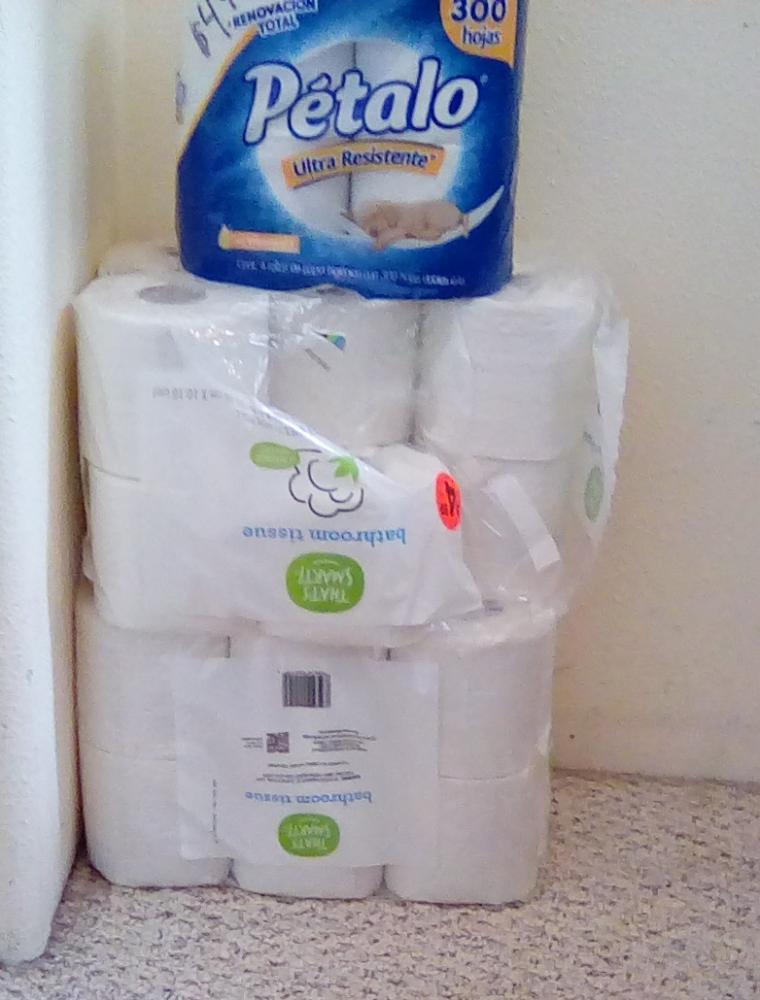 After being sold out for a few weeks, the local store finally got some, but they put 2 rolls in a grocery bag and limited purchases per visit.  2 rolls for $1.99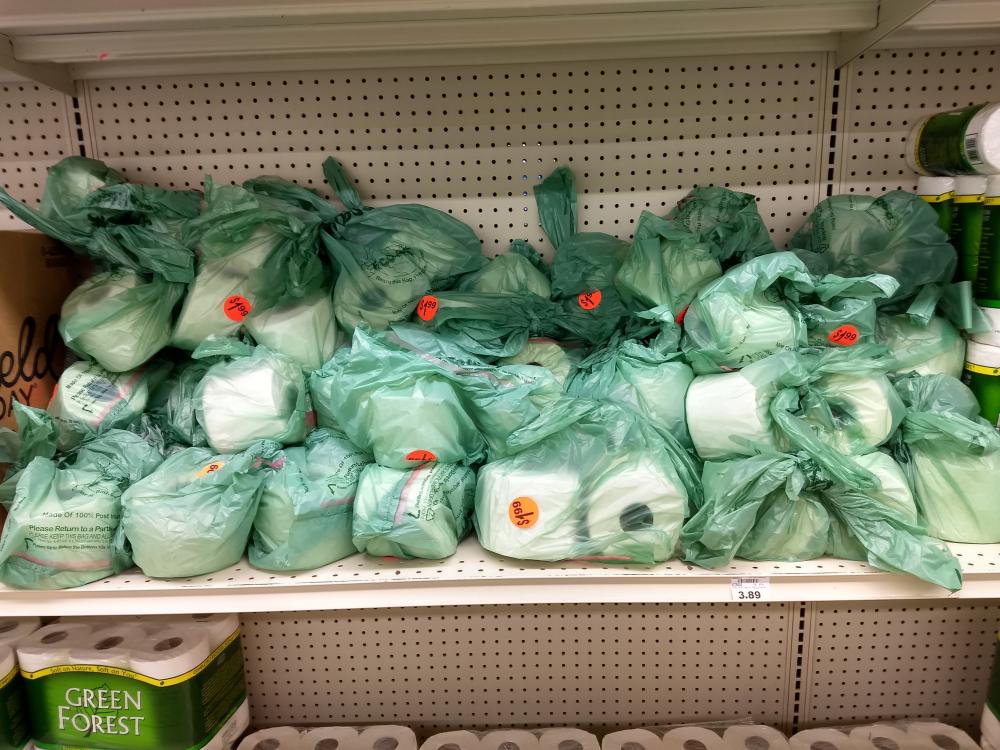 The rolls on the bottom are paper towels.  
A couple weeks ago, they got some product from Mexico.  All the words are in Spanish, no English, which is illegal in the USA.  No idea how or where they got ahold of these.  
4 roll for $4.99...and they were pretty skimpy rolls to boot!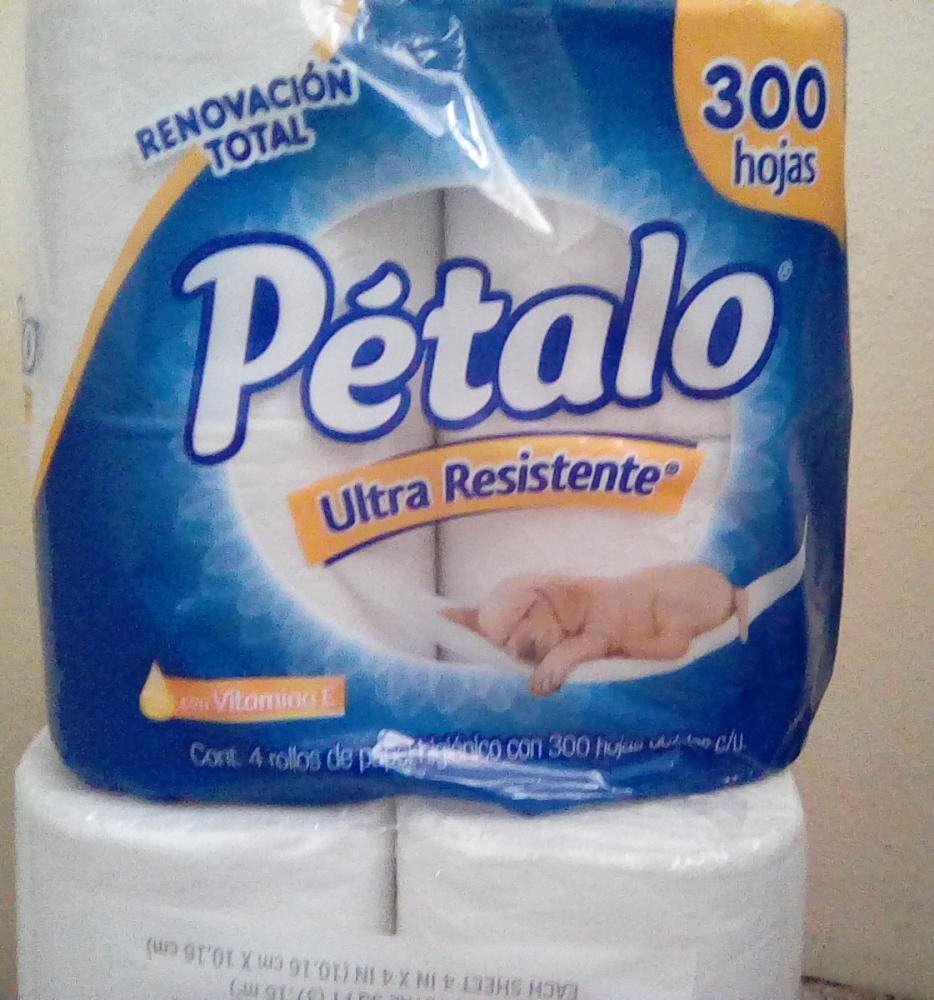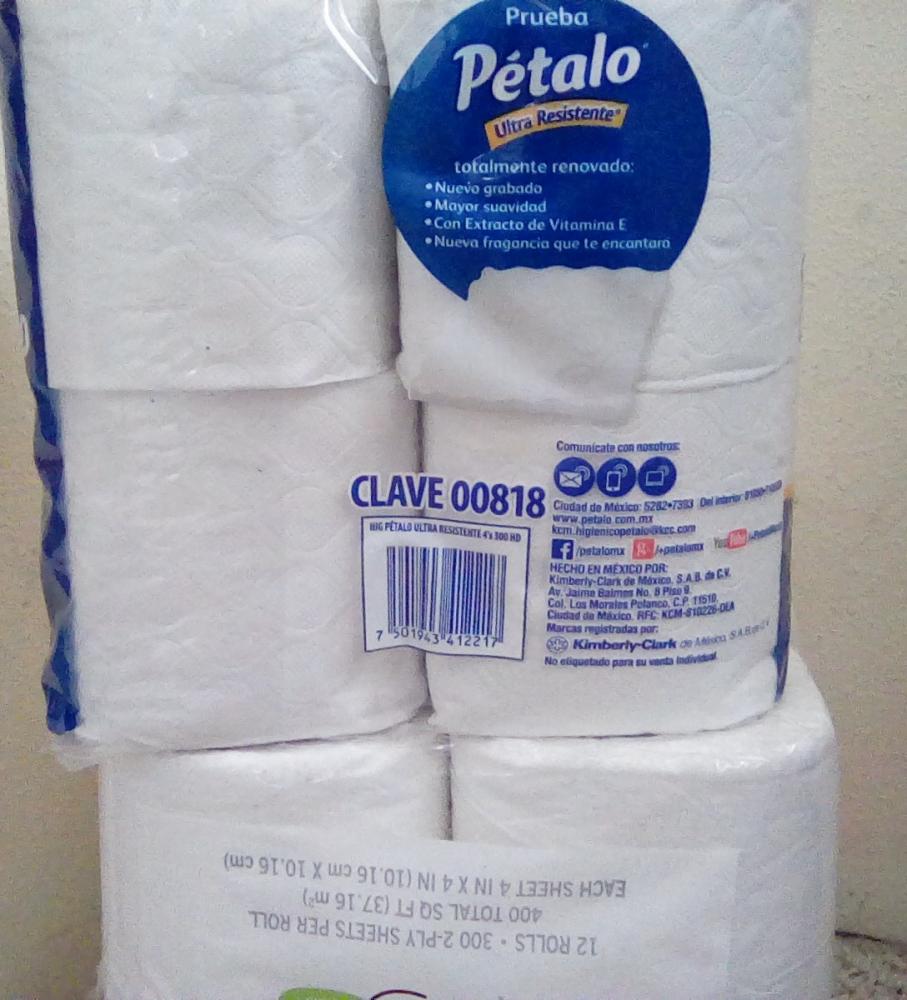 OK, this is ridiculous, I bet I can find something not on Amazon...
...check out the restaurant supply stores!  They have janitorial supplies!
Uuummm...nope.  no small rolls.  But they did have lots of those Big rolls....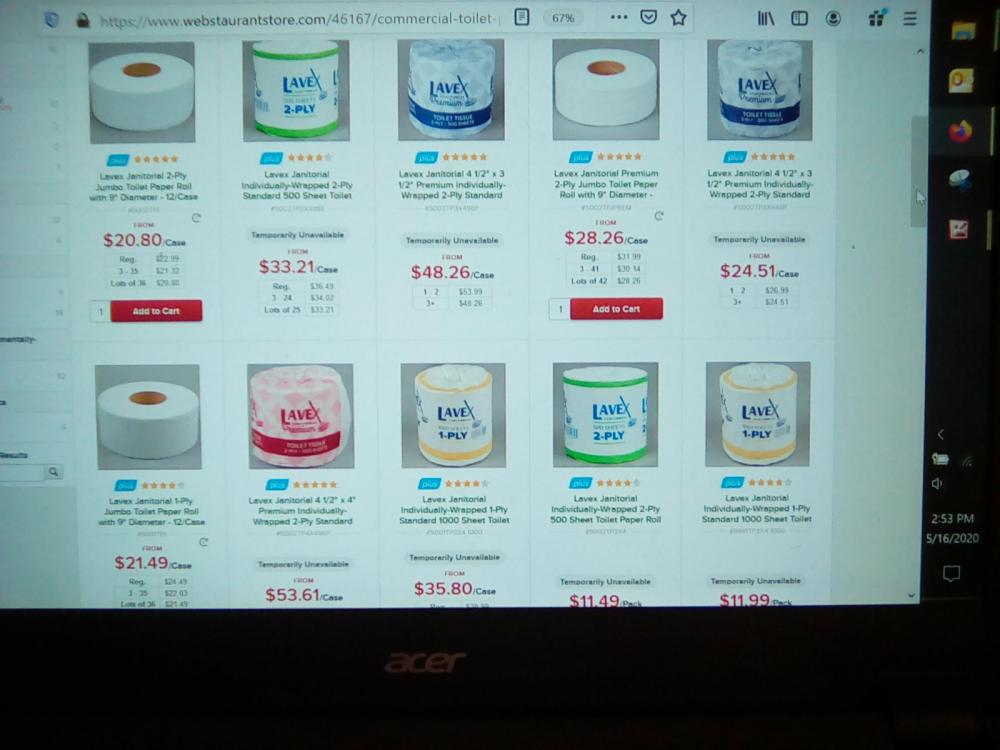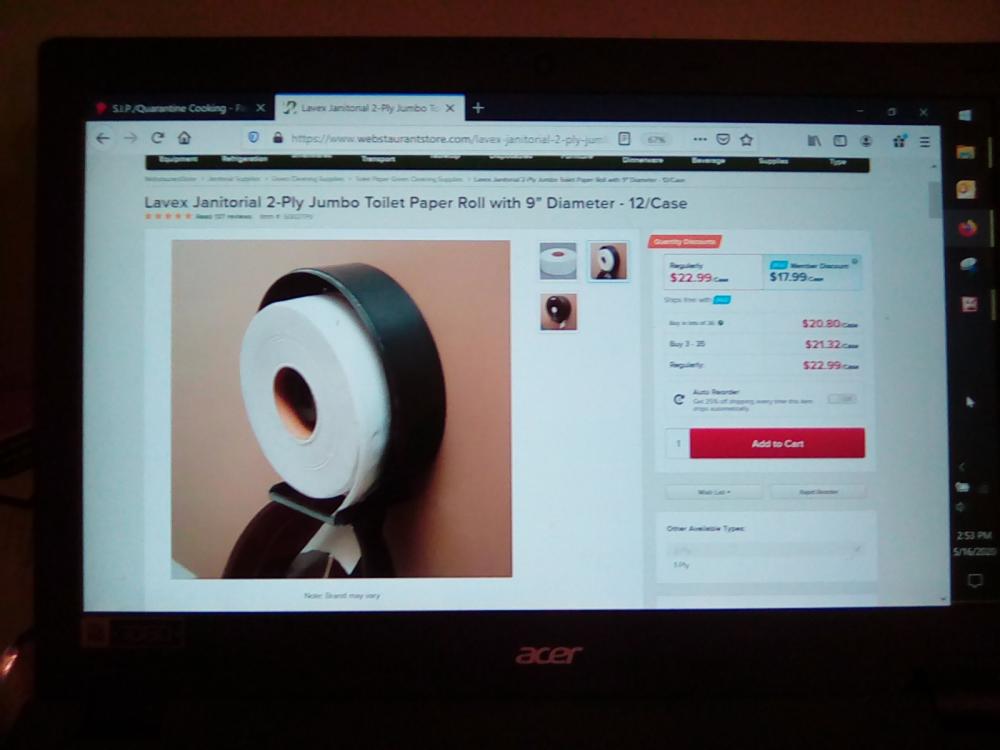 4-pack for $4.99, 1 big roll for $1.66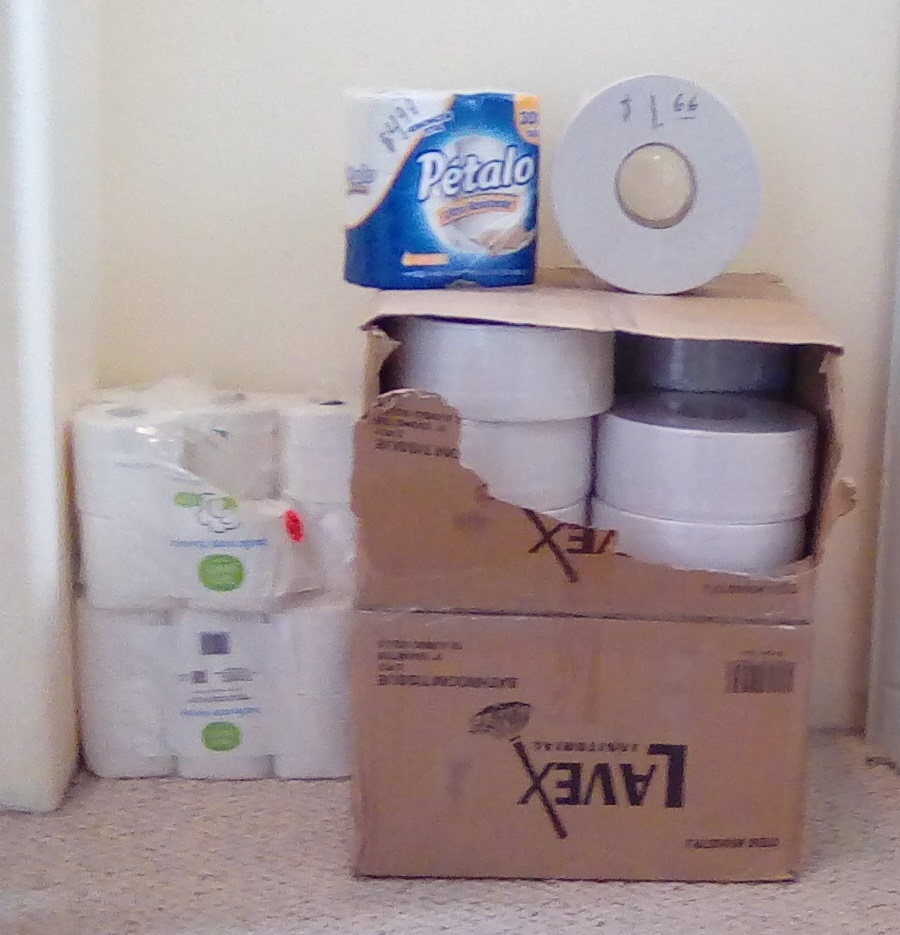 Now I have to make a TP holder, it ain't fitting on the tradition spring holder.       
I got this~~~  
1 stick 1" PVC
2 T's
6 90's
spray paint
(could of used some glue but it was up on the jobsite.  I can get to that later if needed)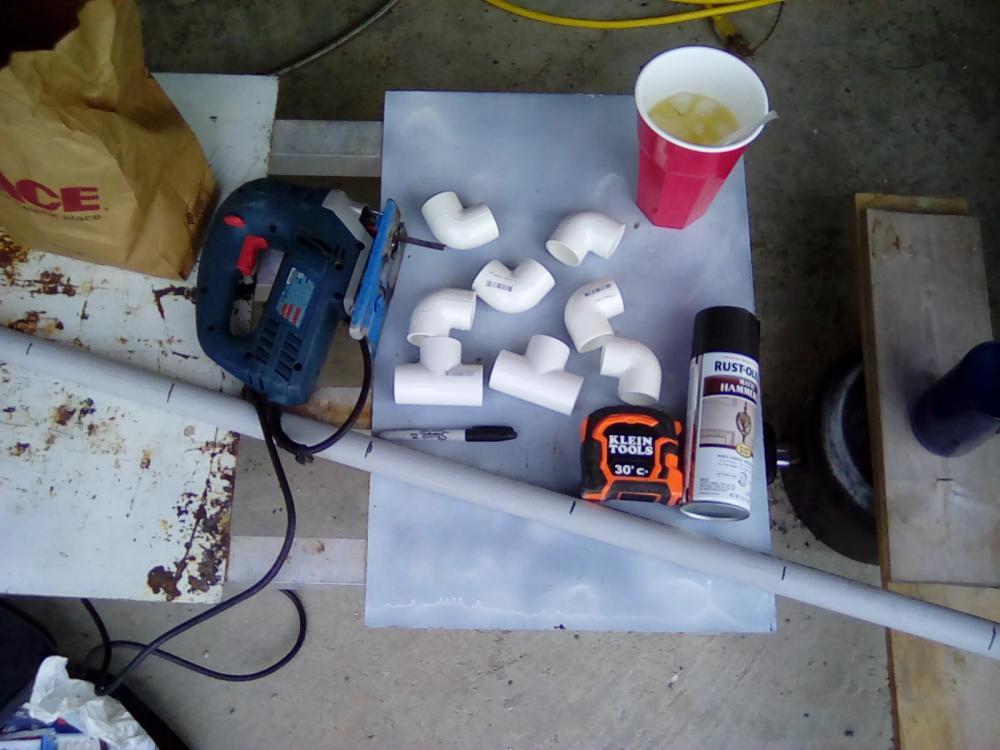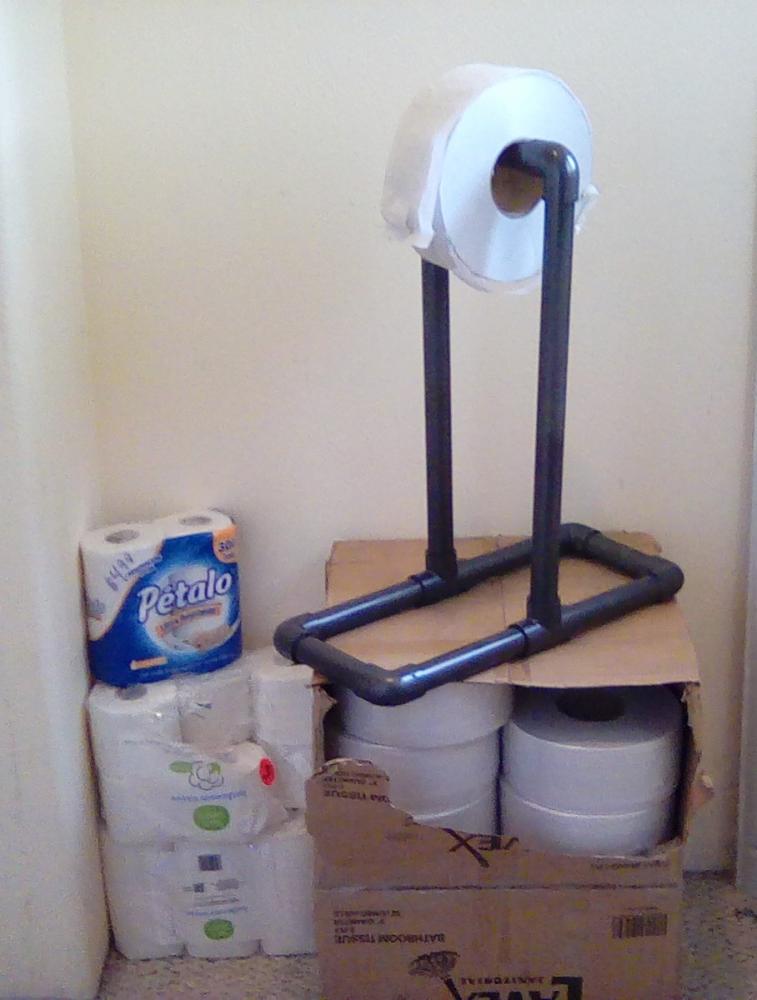 The TP strips are to protect the tile in case the spray paint wasn't dry.