I got a wild hair and decided to make some sausage. Pork butt steaks were on sale so I bought some and watched a few vids then got started. I'm using a generic stand alone meat grinder and it worked good grinding the cold meat. Then it came time to stuff and I gave up and ordered a stuffer from Prime. It came in yesterday and I got busy stuffing. This thing is a dream to use, it took longer to clean it than stuff 10 lbs of sausage.
This is regular Cajun green onion sausage to be cooked fresh(raw)
Next I made a batch to smoke before using. I have this seasoned almost like Aundouilleand I used Praque #1 to cure it properly. All of this meat has been marinating since Saturday and smells awesome.
I made enough spice mix for 25 lbs of meat and used a heaping tsp per lb of meat when I mixed it along with a tsp of pink salt.
Here's the mix
3 tbs smoked paprika
3 tbs non iodized salt
3 tbs black pepper
6 tbs cayenne pepper
2 tsp garlic powder
3 tsp onion powder
6 tsp Accent seasoning for the MSG
I'm using the drum to cold smoke it and I had to guess on setting up the coals but it worked. Temp is steady and I'm using pecan wood for a light smoke for a few hours.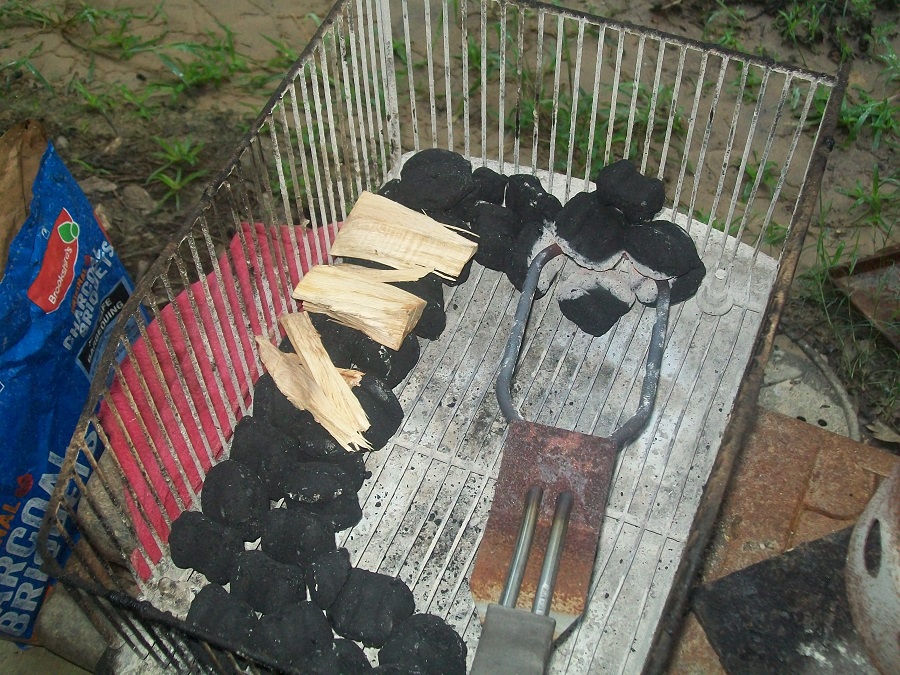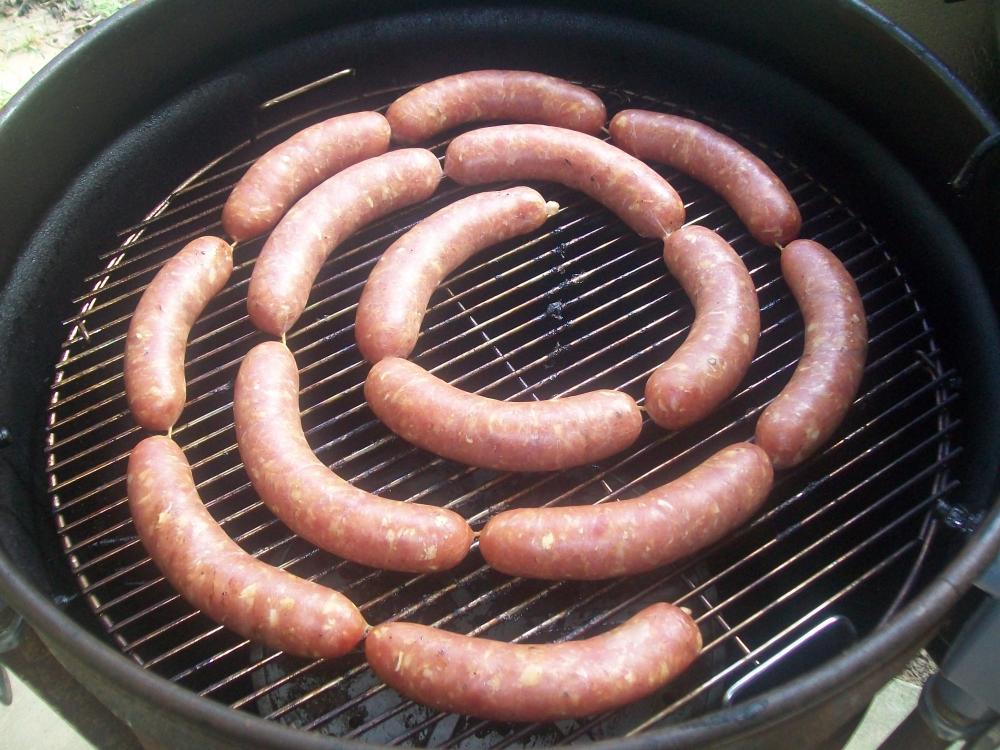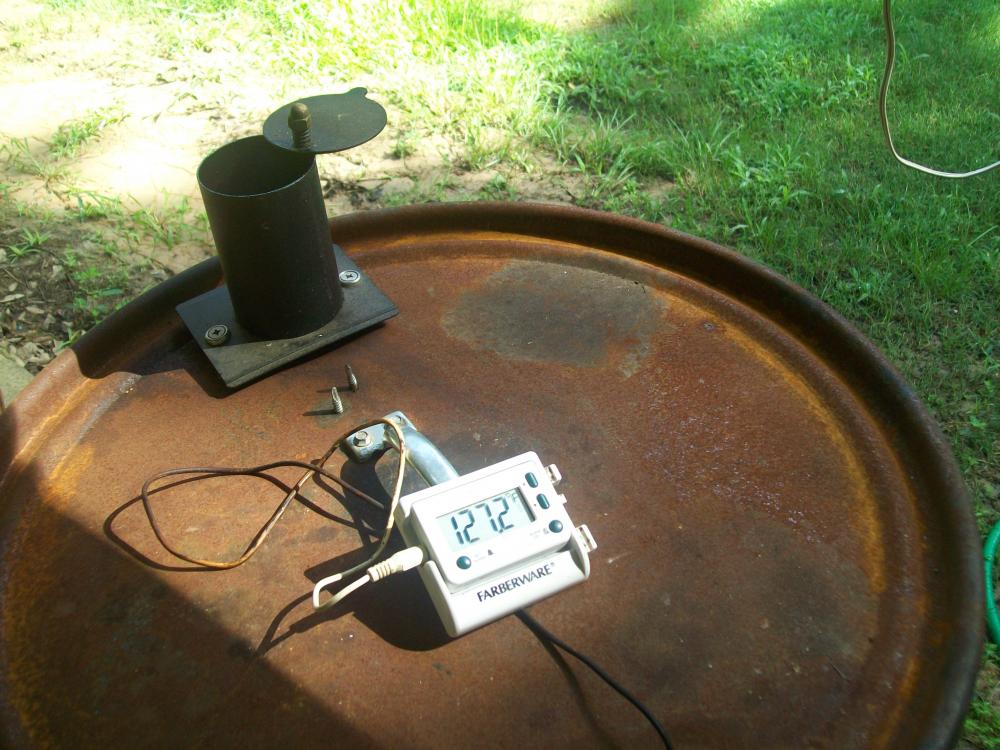 I just added more wood chunks and a few more coals to raise the temp to 150. It's rolling smoke slow and low, results later.