It's been a bit rough the last 24 months with the deaths of my mom, John's dad, the cat, the dog, the other cat, and hardest of all, John's 45 y/o younger brother from cancer.   We're finally getting our heads and hearts back to the normal world, and I've decided to tackle some long needed projects around the house. 
First Up- the spice cabinets (plural)  
I knew I had some duplicate spices and there were definitely way too many, I just didn't realize how many there were!  Here's everything out of 2 cabinets, plus some more I found in another cabinet.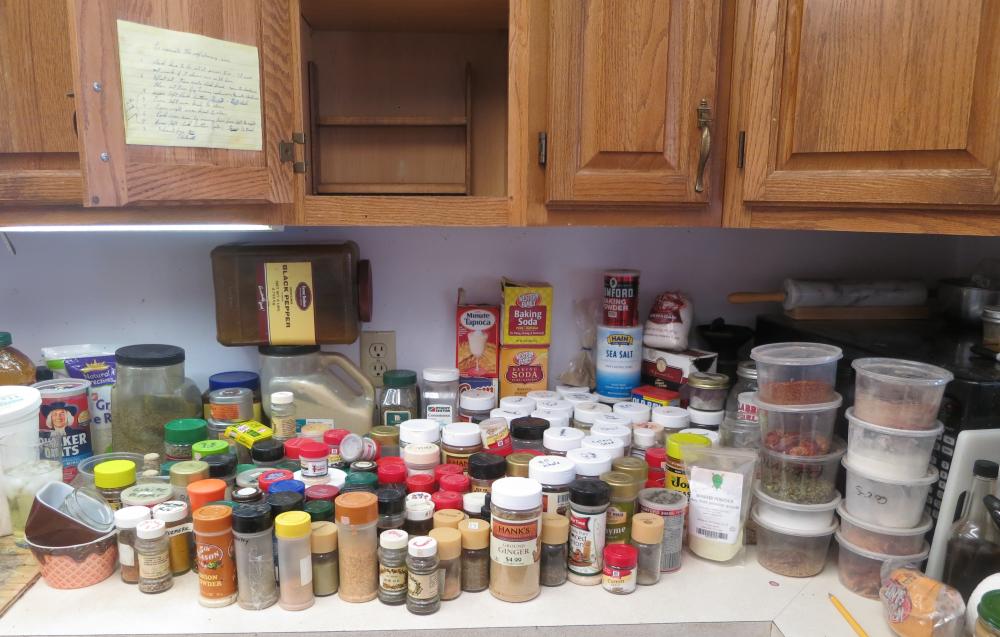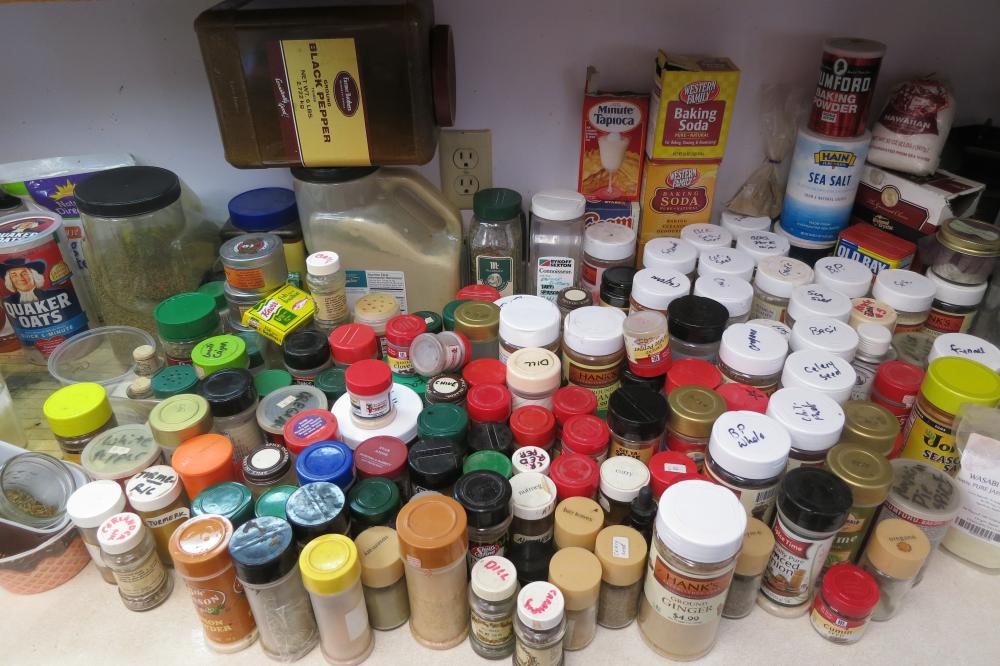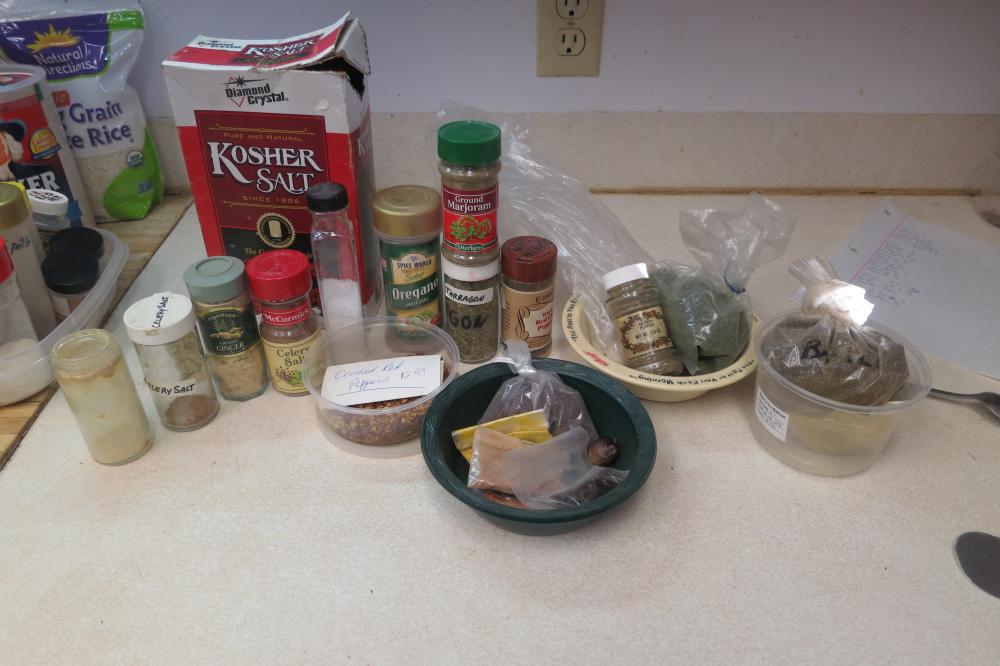 WOW!  Where to start?  Divide and conquer, I guess---  
Here's the herbs and spices-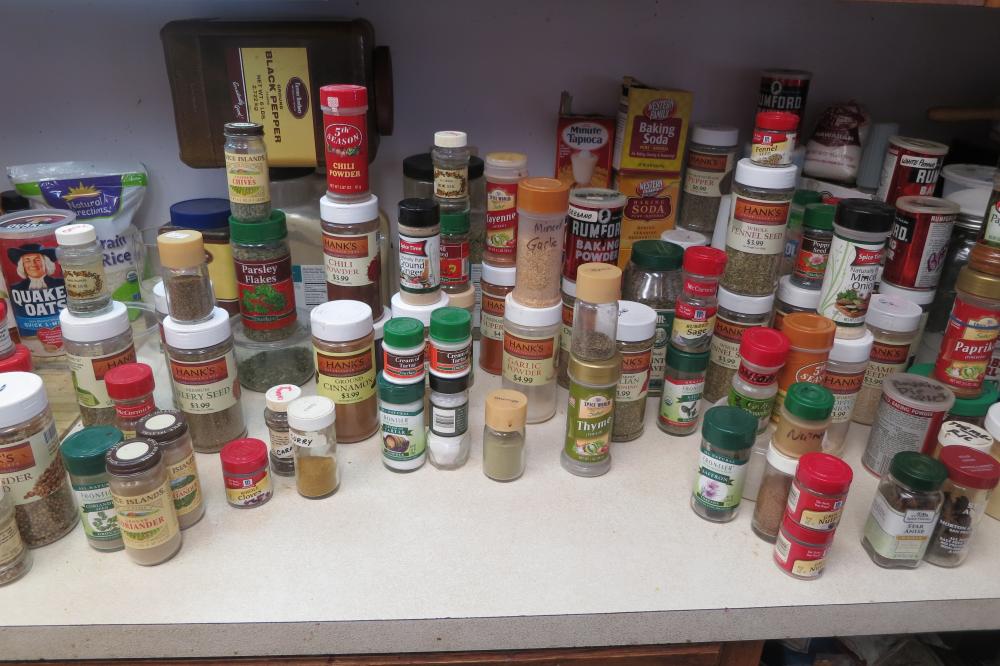 outdated a bit?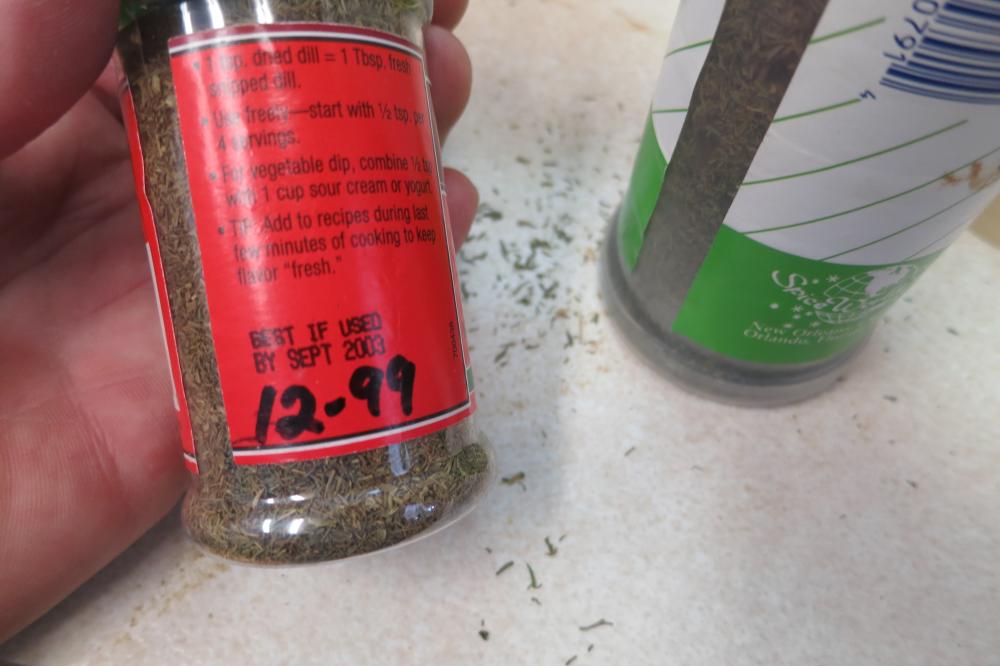 4 nutmegs, consolidated-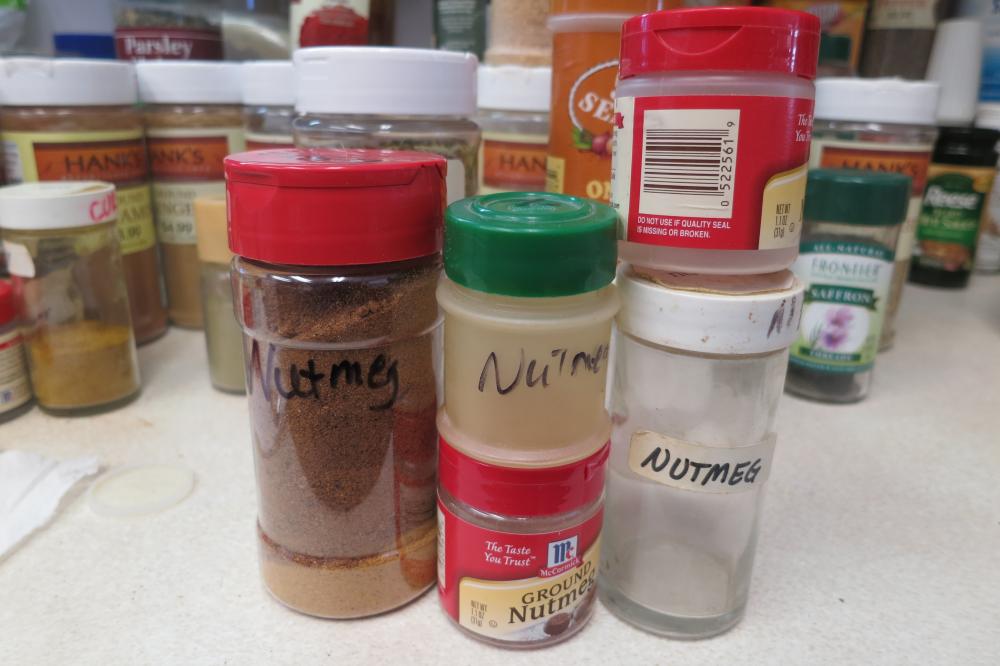 Not including all the single jars, I had-
3 basil
2 celery seed
3 chili powder
2 coriander seed
2 coriander ground
2 ginger
3 dill
2 cayenne
4 cream of tartar (seriously??? who even has cream of tartar except grade school teachers making play-do!!!)
3 oregano
2 sage
3 fennel seed
3 onion powder
2 minced onion
3 paprika
4 nutmeg  
After consolidating and tossing-
Next up- Salt & Pepper  (ALERT!!!  GEEME! DON"T LOOK AT THIS!!!)
3# + 2 other jars Black Pepper
3# + 3 other jars White Pepper
lots of salt, plus more I found later
the little jar lower right was Lavender and Thyme sea salt (that got tossed, but I did save the jar!)
3 baking soda
3 baking powder  
Consolidated-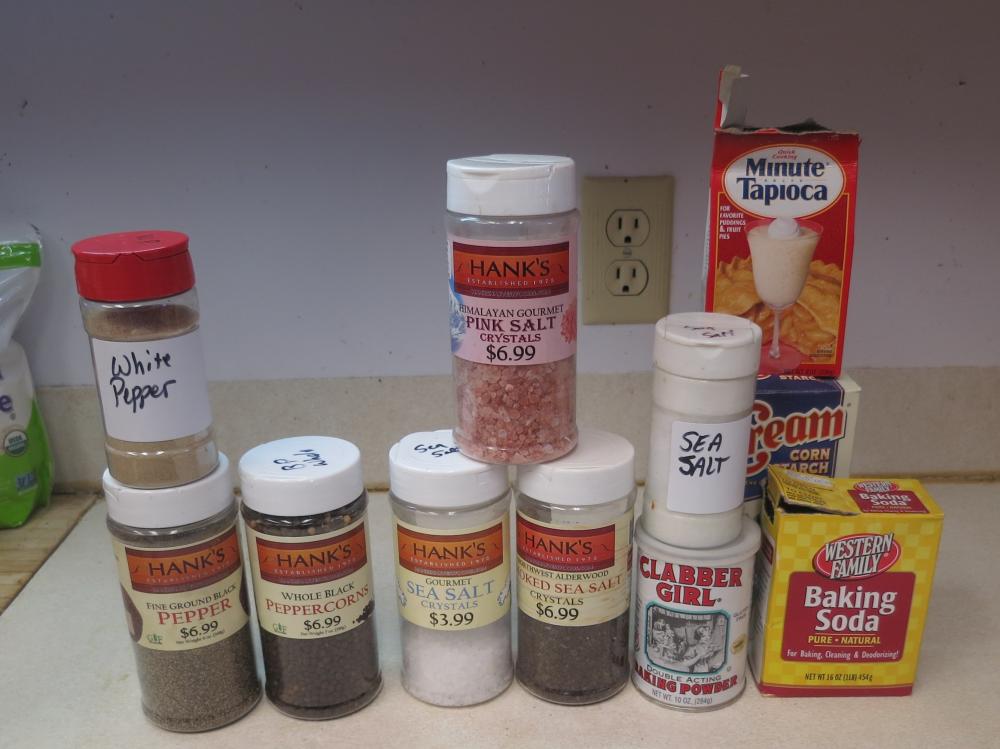 More coming in a bit, plus some fun tomorrow!