Yep, I'm going to take a stab at resurging my passion. Only 40 starts this year, and that may be ambitious for the space I'm allotted, but compared to the
TWO
I grew last year? Way.
So this year I'm doing the GIP Serrano Magic Powder again. Some of the farmers in Pueblo are growing some limited numbers of Serrano, so I may be able to augment to the 7 plants I'm doing myself. I had great aspirations to ship out some of that to a number of you guys, but somehow I dumbthumbed my address lists out of existence on the PC. I apologize and intend to follow through this year. I'll have the Rocoto/chokecherry jelly coming out my ears again, though I've got batches stored from previous seasons and plenty Aji Oro and chokecherries frozen to make more now.
The current lineup: Note that all but the Serrano are Rocoto...

Serrano Tampiqueño (Sandia)--7
Manzano Orange (Sandia)--4
Rocoto Rojo (stettoseed)--4
Arequipeño (stettoseed)--5
Gelbe Riesen (stettoseed)--5
Ecuador Sweet (stettoseed)--5
De Seda Yellow (stettoseed)--5
Turbo Pube (stettoseed)--5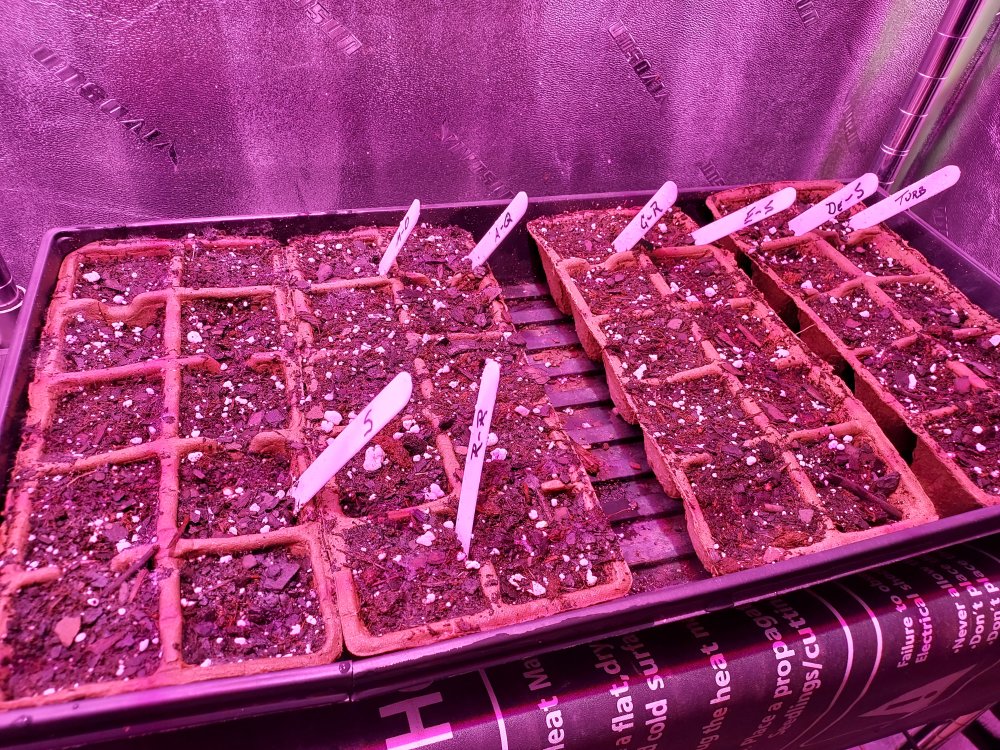 The "stettoseed" is merely my own saved seeds from 2-4 years ago, all of which originated as gifts and trades with members here. My Prevagen deficiency doesn't allow me to credit those members adequately...sorry.
There is an absence of a number of varieties I just don't have space for this year: Aji Amarillo, Allepo, Jimmy Nardello, etc., etc., etc...But it's a start. I'm going to visit the Pueblo folks this year and see if I can find a marketing partner for the jelly.
And I blah on...I've been away. Now I'm back, missed you guys!!
Another thrilling episode to come!!