My little guys are still recovering from the post, but I have a feeling they'll be monsters later this year! The right hand one perked up noticeably the day after being potted, and is now regaining its gloss, so it's well on its way. Forgive the lack of mulch; out of my usual pea gravel.
I potted up the papalo today: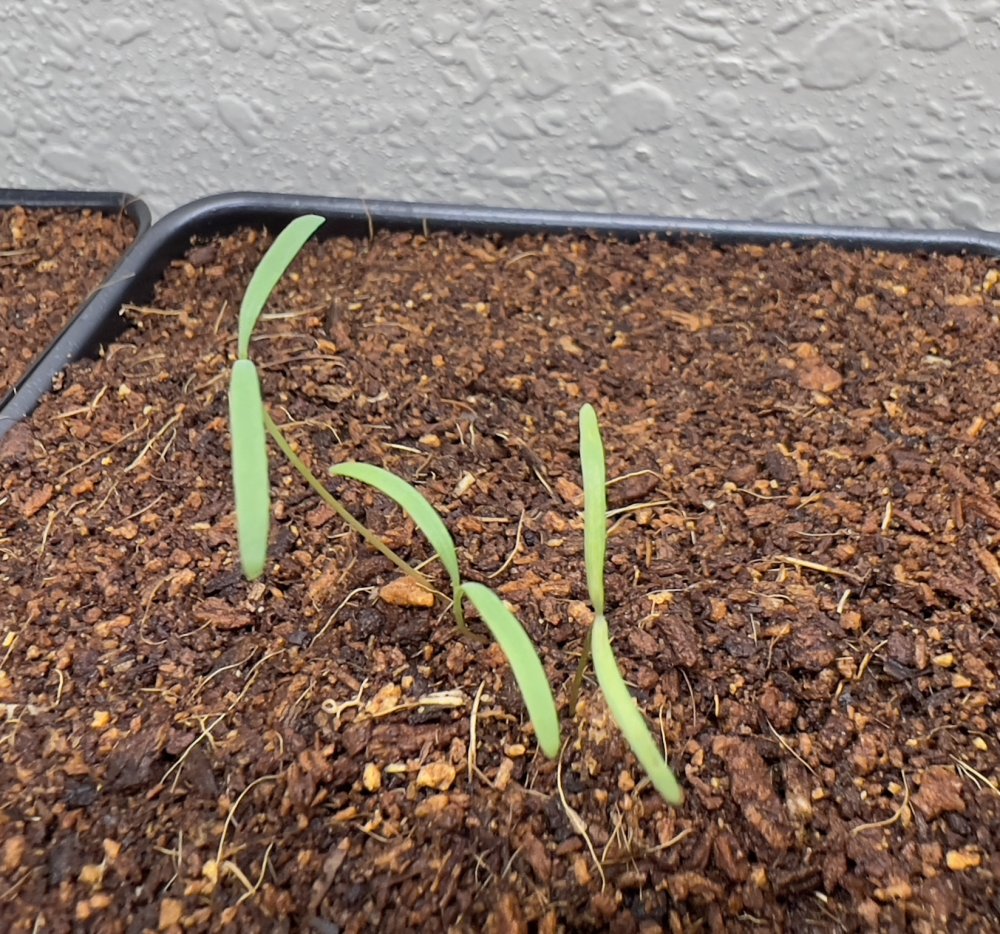 Their stems and cotyledons are still so fine and delicate.