These peppers where gifted to me by a cousin, who in turn got them from a security guard that also takes care of his bosses pepper plants and in return gets to take home some of them. 
They are insanely hot. Hottest pepper I have ever eaten by far. I eat full habaneros on the rare occasion, I can hold them down without drinking or eating anything after it. I tried to do the same with the smallest of these one and, boy was I in for a surprise. The heat and pain was incredible. I had to spit it out and head for the sugar jar after about 30 seconds of trying to muscle through the burn, I then totally broke down and just opened the garden hose full blast on my mouth for some good 5 to 10 minutes. It was a humbling experience.   
I think its definitely chinense. Maybe a naga or bhut jolokia? What do you guys think?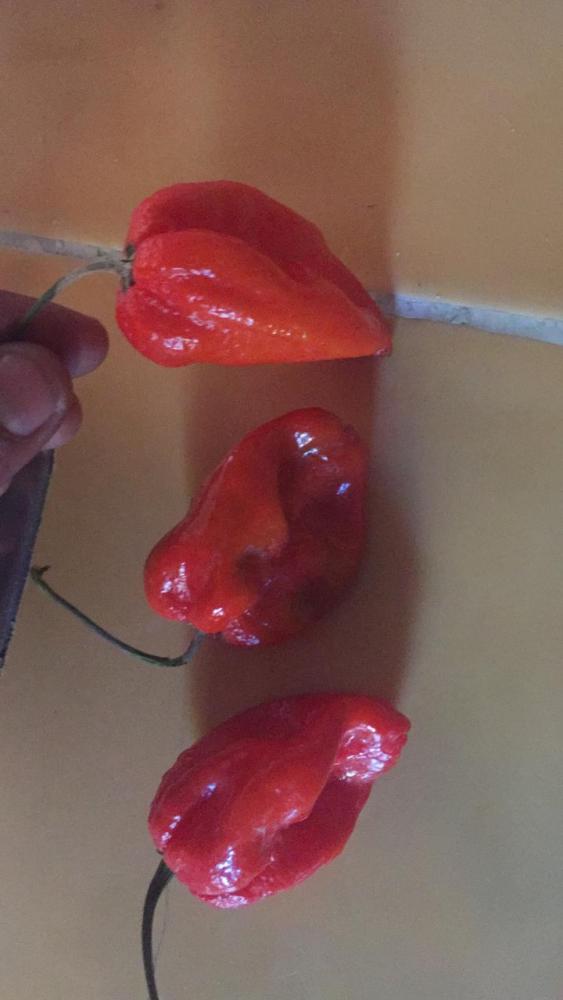 Saludos!