Hey ya'll! Been a good while since I whipped out a batch and truth be told, I had promised DickT some salmon as a trade for nuts. Then I got busy blah blah blah, and mrs. blues pilfered my stash, excuse excuse excuse, there was a flood, boohoo boohoo...anywhoooo...the wx is much cooler now so I feel good about shipping the stuff to him. mrs. blues has requested I do some up anyhow.
I even wrote down the marinade recipe...normally I just start throwing stuff in a bowl.
The marinade...
30 oz. soy sauce
1 can frozen orange juice concentrate, thawed.
7 oz. my habanero hot sauce
1 oz. minced ginger
1 oz. minced garlic
2 1/2 cups brown sugar
I cut the tails and set those aside to do separately along with the belly's which I strip out. The rest of the flanks I cut straight across the grain for pieces about 1" - 1 1/2" wide. I then put them into ziplocks, pour in some marinade, squeeze out the air and then seal up. Into the fridge they go, the belly strips and tails need only 24 hours on the marinade. The thicker pieces up to 3 days. I check on them every so often and turn them to get an even brine all over. I started these yesterday and just popped the belly's and the tails into the mini-chief smoker over some hickory chips. I'll do a second smoke with apple.
Here's some pics of the prep....fish courtesy of Costco..damned price went up $2 a pound.
Got 'em all up in the marinade....
First tails out of the marinade onto the rack...dig that crazy color...not even smoked yet!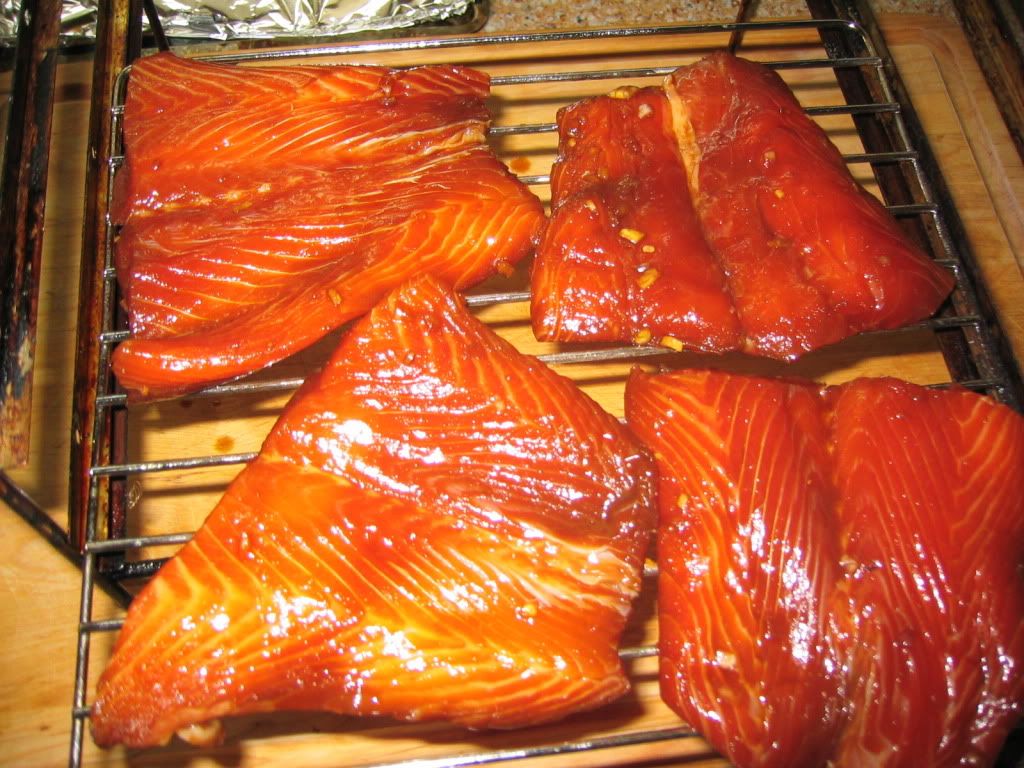 Smoke just starting.....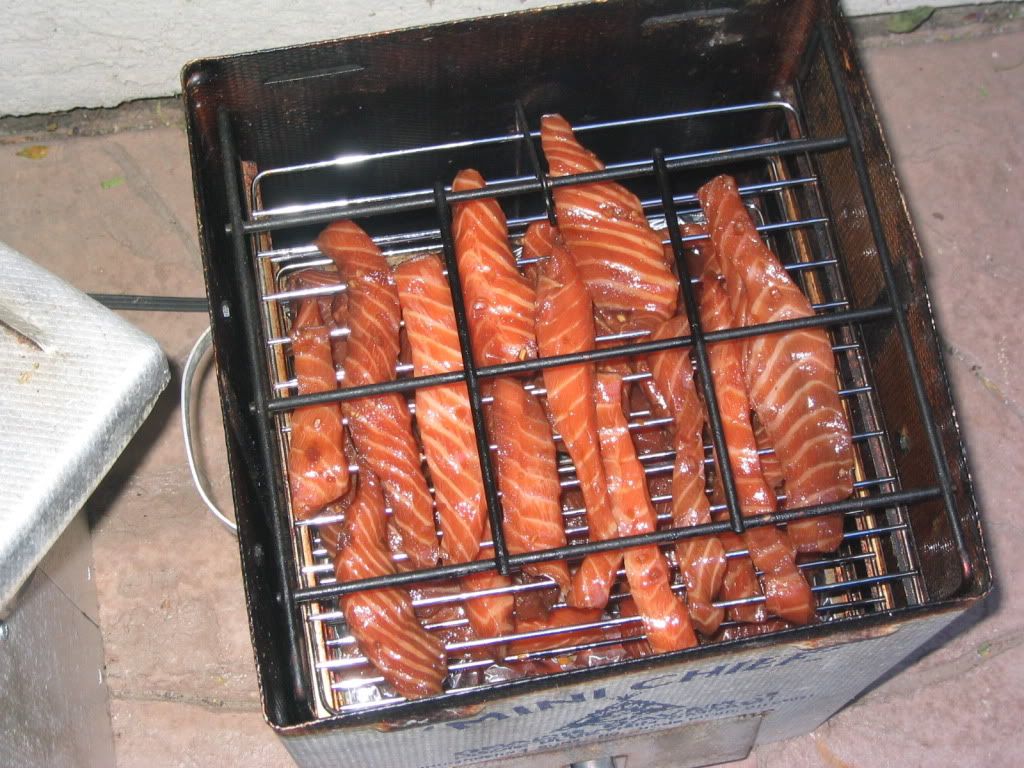 As these are small and thin pieces, I reckon 6-8 hours on the smoke will be enough. I'll check the larger pieces in the marinade and may start some of those tomorrow and update as the chaos and mayhem unfolds.
Cheers ya'll!