Ok peeps! Here is a darn good one for ya (or at least I think so) Plus it is easy!
Here is what you need:

4 Poblanos
Some mexican melting cheese
a couple of hot chilis of your choice chopped up tiny (I used two yellow devils tongues)
flour
salt
baking powder
baking soda
Some pepper powder
milk
eggs
oil
Start off by roasting and peeling the poblanos. Then in a bowl mix together your cheese and chopped up chilis. mix together 1 cup of flour, 1 beaten egg, 1tsp of salt, 1tsp baking powder, 1tsp baking soda, 1tsp of oil, and a good size spoon full of your pepper powder. stuff the peppers with the cheese mixture. dip them in the batter. then deep fry them puppies! fry them until they are golden brown and delicious! now EAT EM!
PICS INCOMING!
Here are the Peppers
Poblanos after roasting
Here is the cheese I used
Just outta the fryer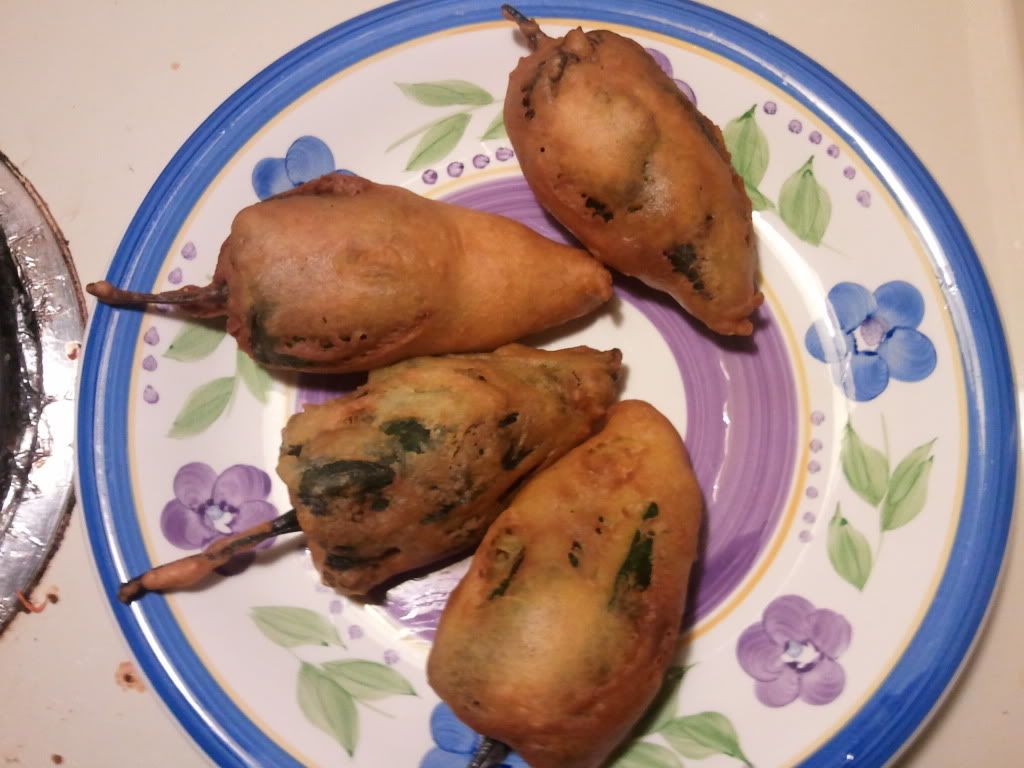 Ready to be eaten!