OK...I went outside in humidity saturated, 70F weather this morning and decided to pull/dig up some horseradish and prepare it...
I didn't realize how big this root was when I started digging...there's no telling how much of it I left in the ground...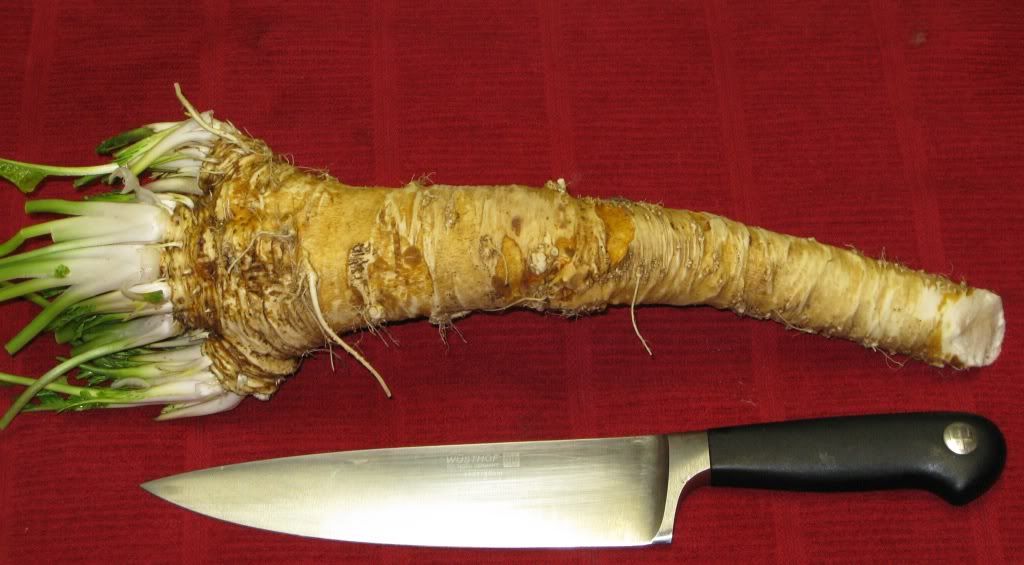 instructions say to peel and dice the root...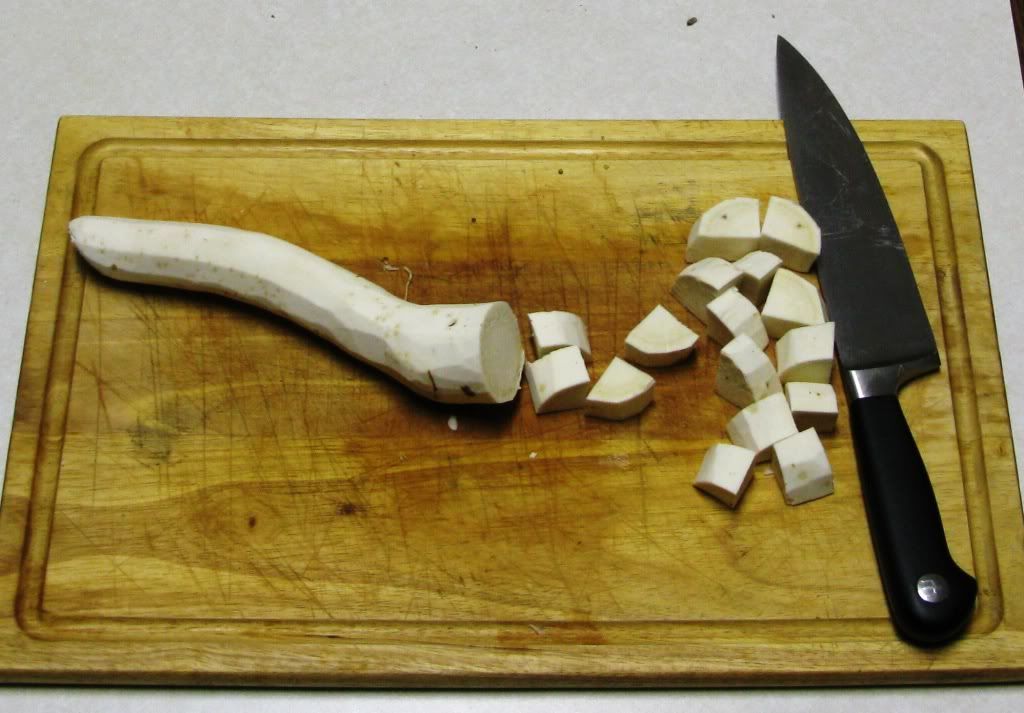 then process for 20-30 sdeconds in a cuisenart food processor..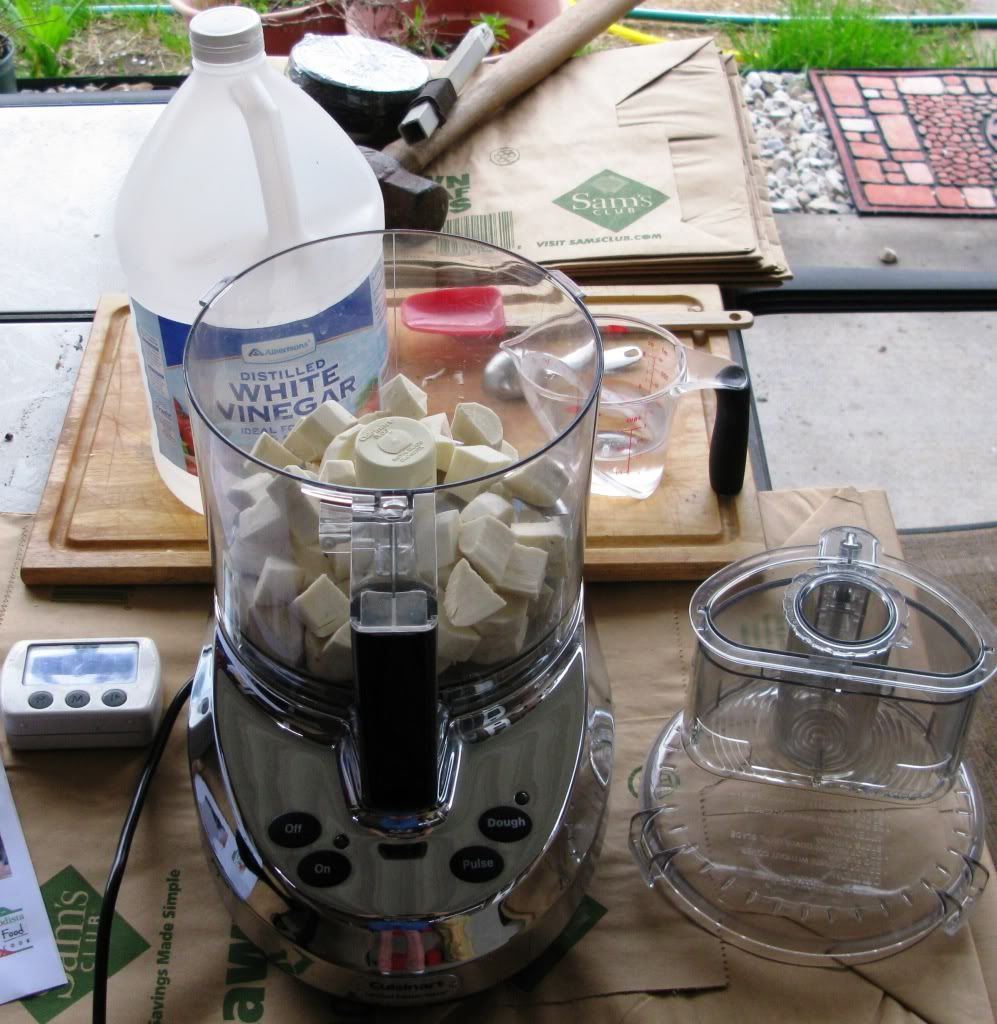 let sit for 3 minutes for maximum heat...less time for less heat...(don't ask me about more time since I don't know)...add vinegar and run processor for 20 seconds or until the consistency you want..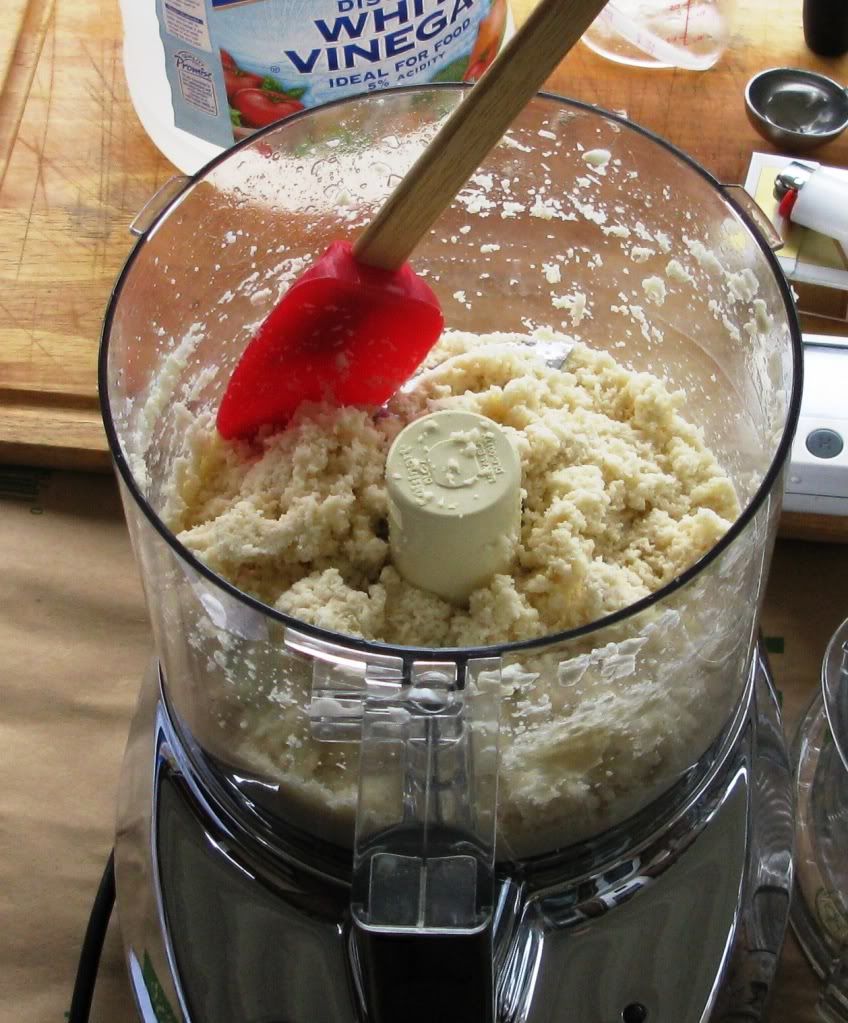 I vacuum pack mine and refrigerate...if you don't have one of these food savers, you are missing out for long term storage..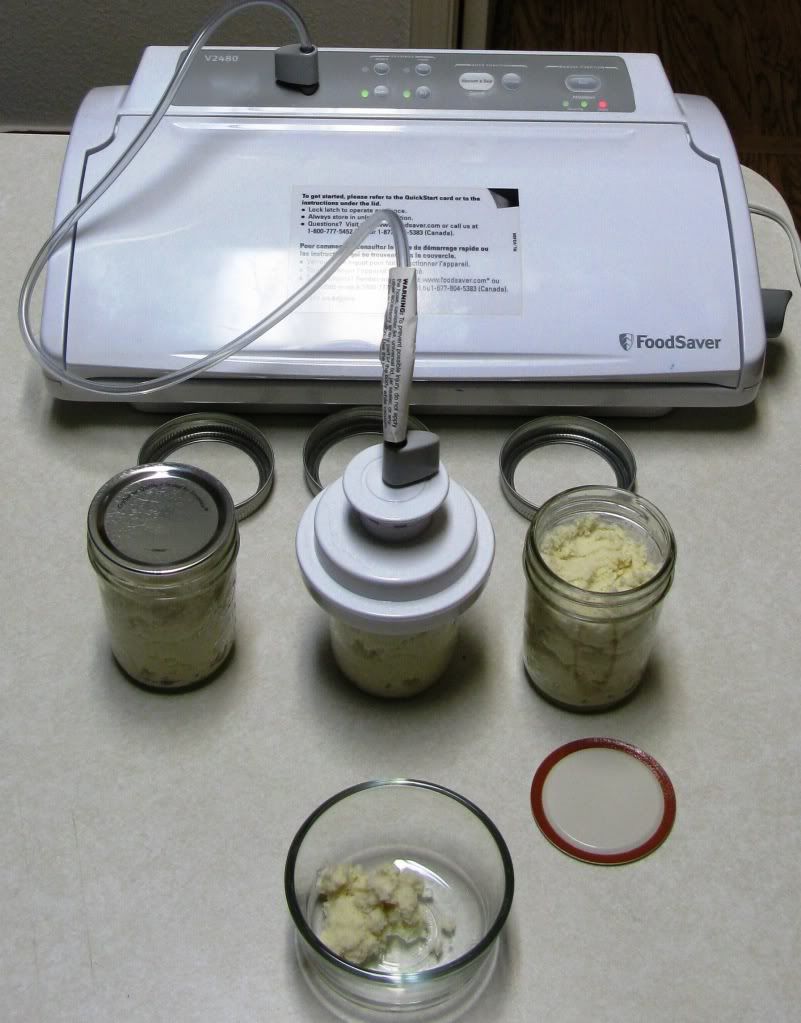 the results are 3 1/2 pint jars plus some to make cocktail sauce with...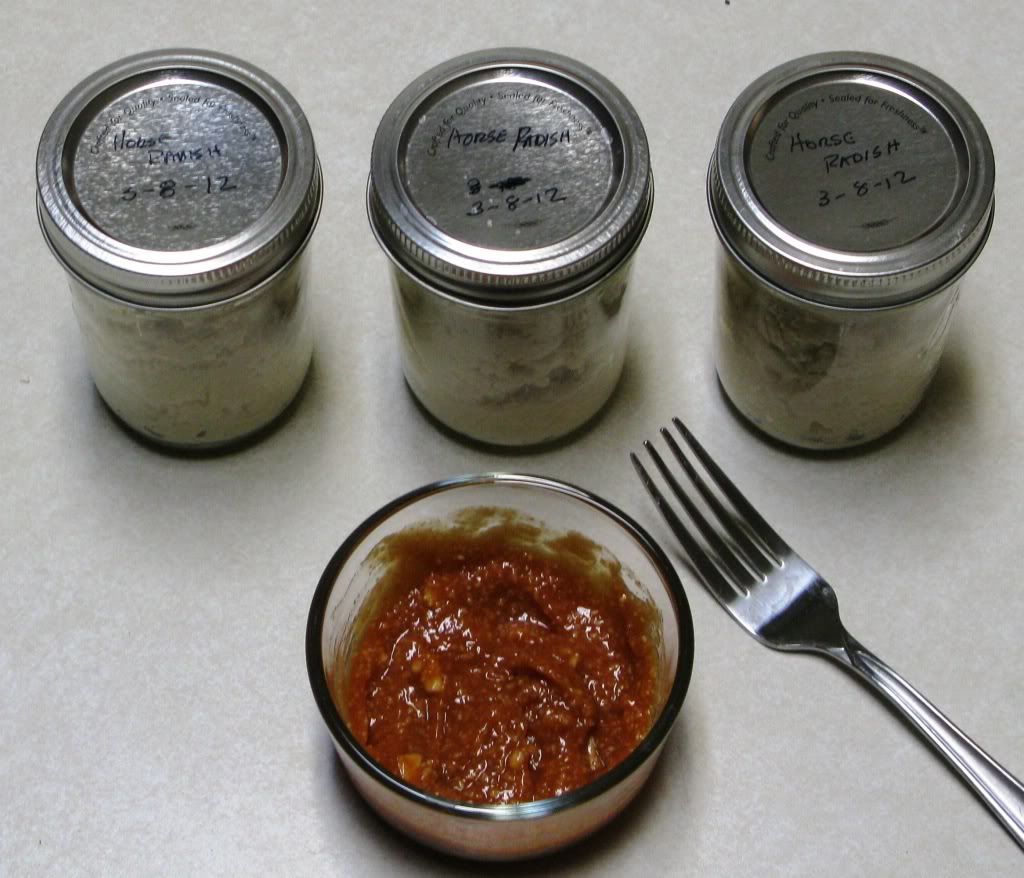 and let me tell you, this stuff is deliciously hot...more than any I have ever bought...gonna have boiled shrimp this afternoon but am testing it right now with some fish sticks...mmmmmmmmmmmmm
Edited by AlabamaJack, 08 March 2012 - 05:00 PM.