First time growing peppers indoors!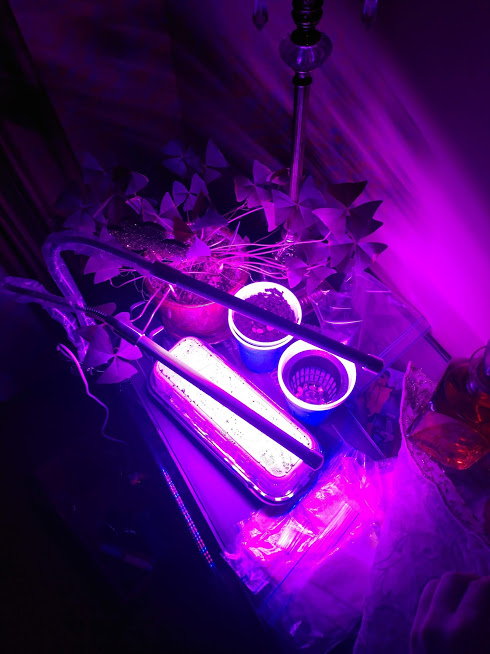 Was able to germinate some Thai Hot, Cayenne, Purple Jalapeno, and Serrano peppers.  I ordered a bunch of seeds from White Hot Peppers but honestly I think at my own fault I haven't had much success with germination. I have some Isolated Bohemian GOAT, Jay's Peach Ghost Scorpion, 7 Pot Bubblegum Chocolate Long, Devil's Tongue White, and some scotch bonnet seeds I am trying to germinate right now.
Below is the Purple Jalapeno at day 4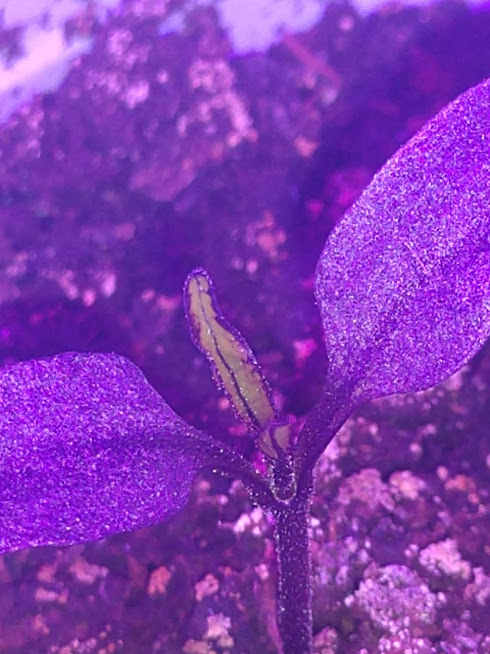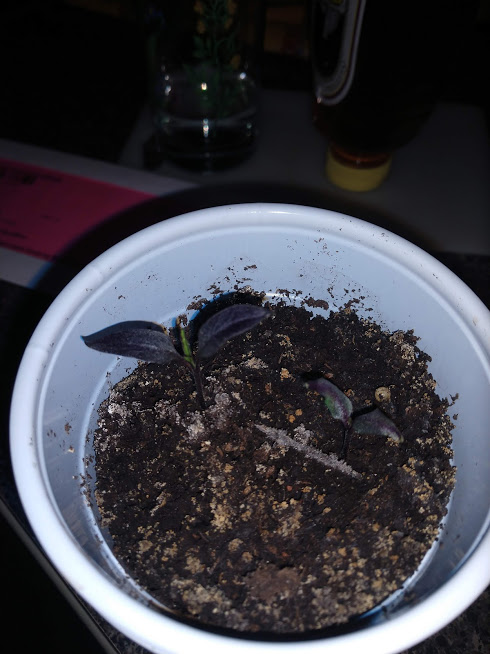 Day 14 of Purple Jalapeño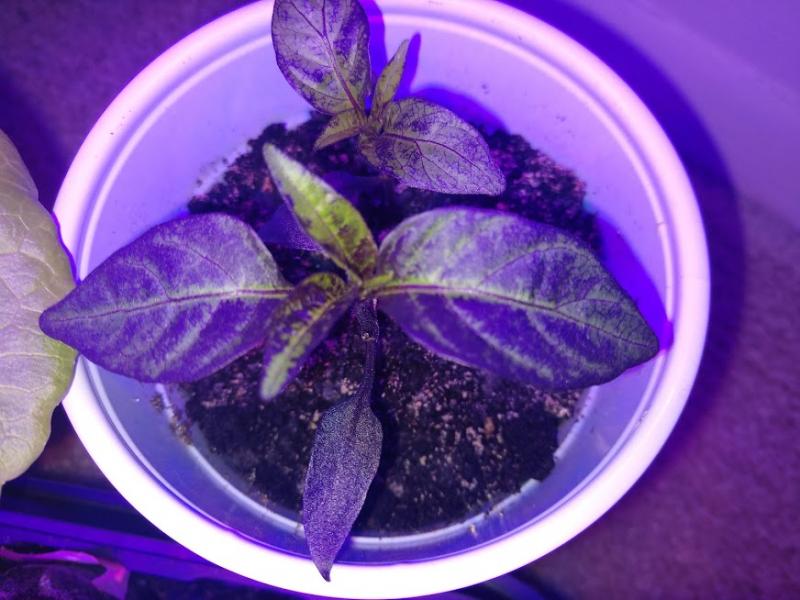 Day 24 (Got a new "1200 Watt" Phlizon LED Light)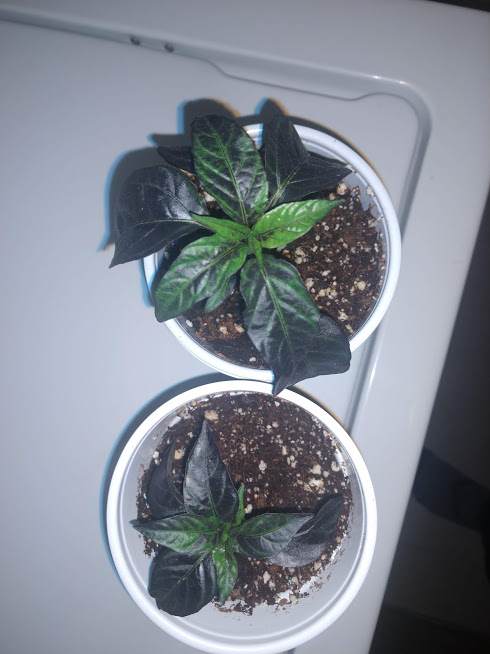 Here they are all together: (W/ Thai Hot, Serrano, Cayenne)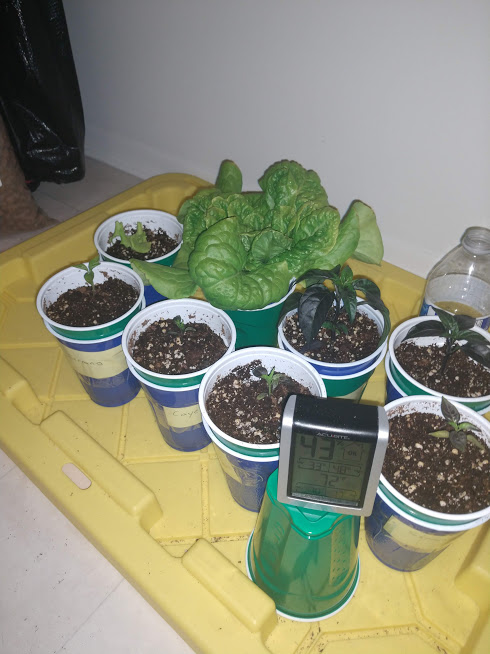 I am planning on getting a small grow tent in a few weeks and also have a large deck to grow in the spring. I never seen leafs turn an almost black like purple so fast, is this a good trait?
Thank you checking out my first Grow Log post!
Edited by Robot Mode, 03 December 2018 - 10:01 PM.