We did up a package of pastalaya this evening. Our local meat shop sausages have kind of been...off...lately. so I kicked back to Aidells.
Browning in the 8 chicken pan.
Add the Carlton Trinity...carrot celery onion...with a bit of broth.
Then beans, tomato and spicy Pasta with a shy 3 cups of water.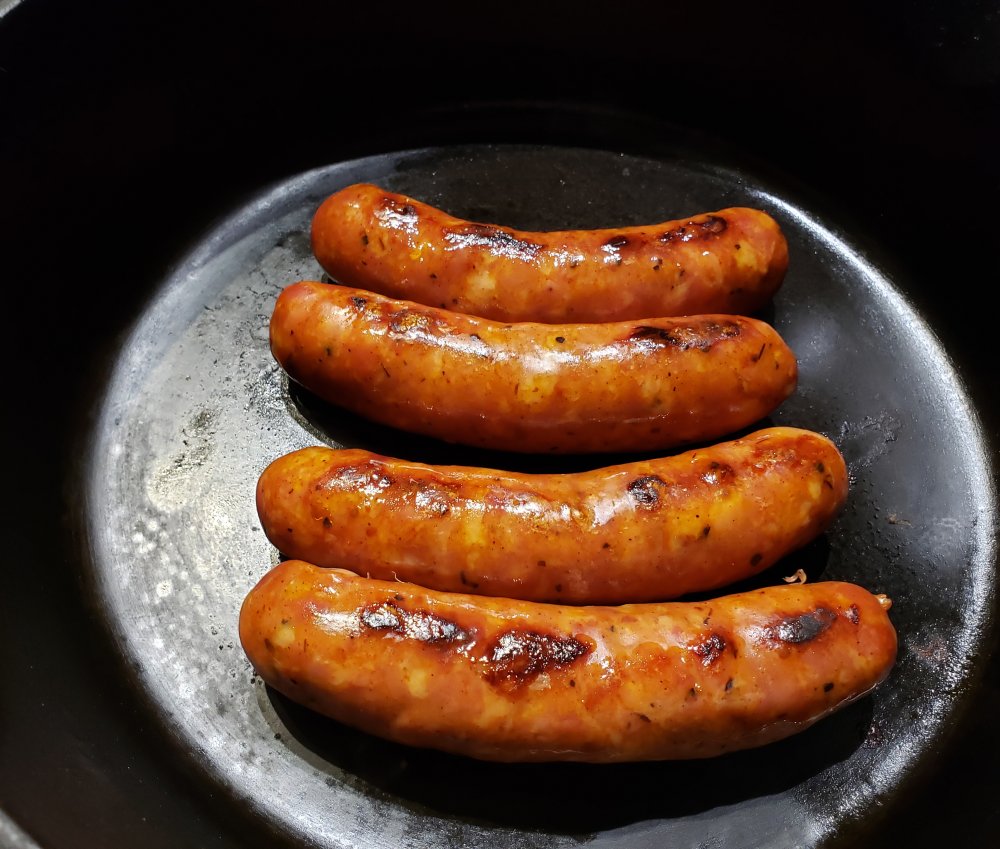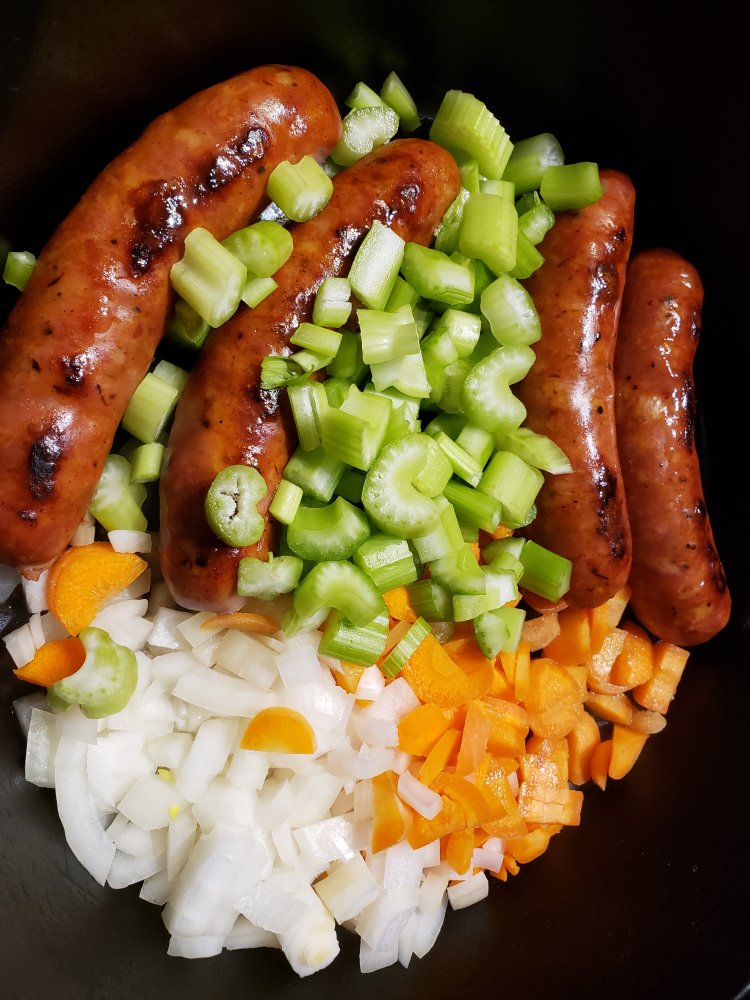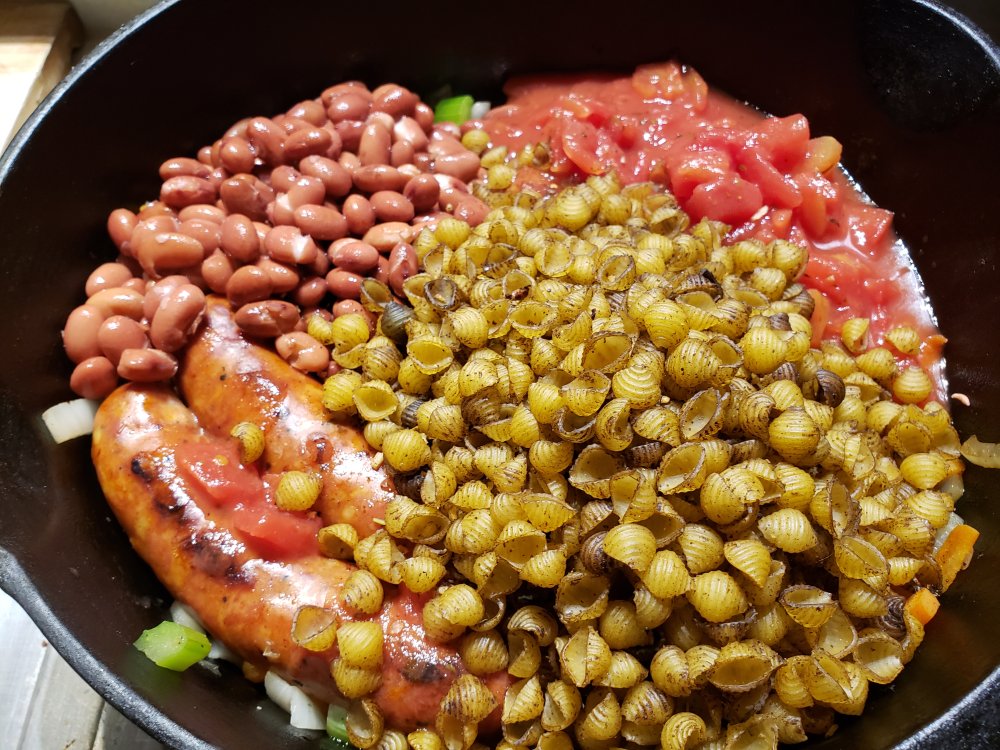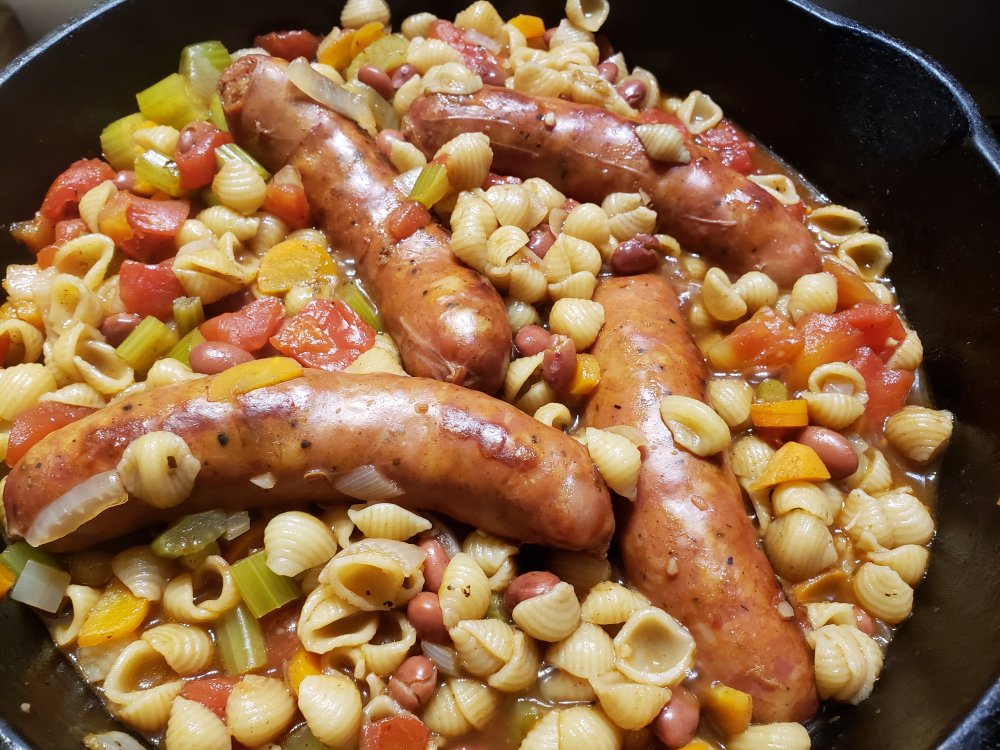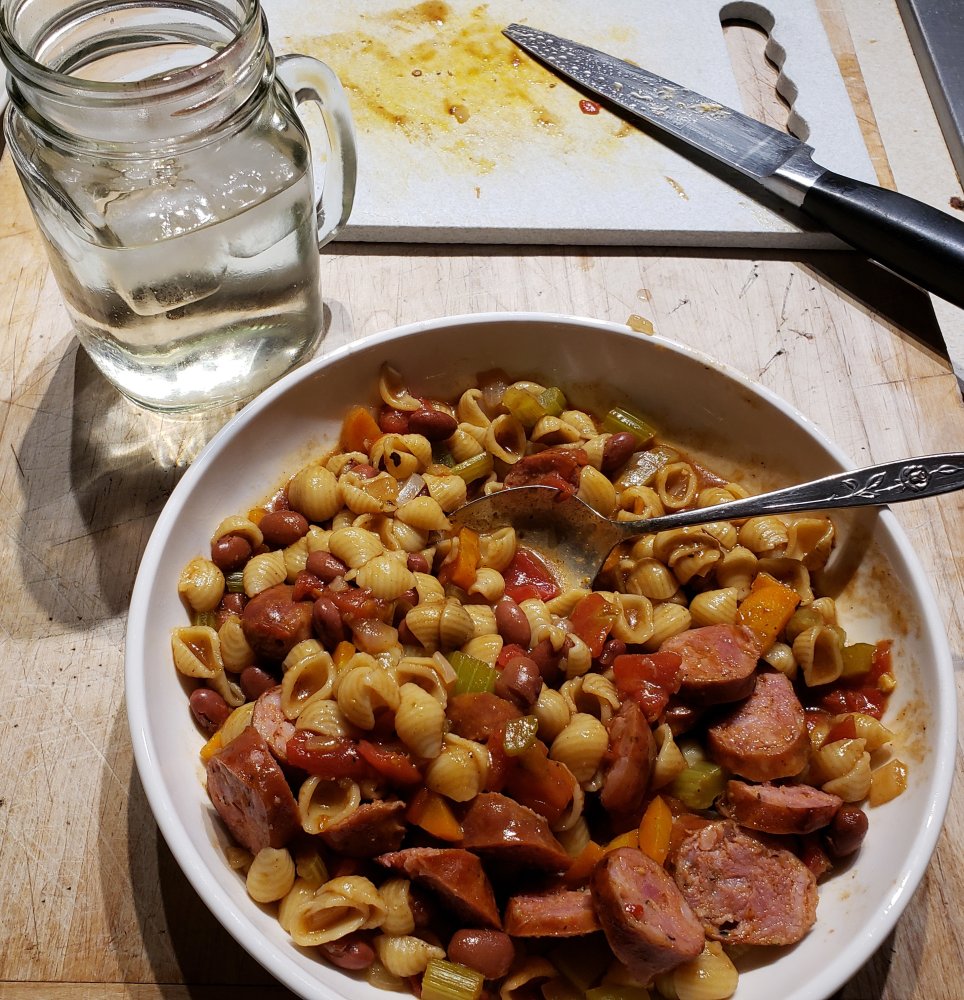 This pastalaya is a great thing to have in the pantry. Pasta and seasoning, just add meat. I added all the rest to bulk it up for a couple lunches next week.
Thanks PepperSproutFarm Jerret!!!