2020 is underway, so it's time to start the new season's glog!  Odd times though, as I'm still harvesting stragglers from last season while the earliest of my 2020 starts are already up.  Grow areas are a bit disorganized as a result 

This season's grow should be a little more balanced than last season, though I'll still have a ridiculous number of rocotos - many OW's plus a bunch of new varieties - and quite a few carry-over OW wilds, too.  
A big "thanks" to all who shared seeds with me for this season.  I'm appreciative and excited to have lots of cool varieties in the mix, many of which I got to watch you grow last season and can now try myself.  I think I'm current with everyone, but if by any chance you were expecting seeds from me that may have slipped through the cracks just shoot me a PM.  
As I mentioned, things aren't super organized right now, but here's a few pics anyway.  
I planted a few seeds early, just because I couldn't hold off the extra few weeks without planting
something
.  
Amarillo de Arequipa Rocoto just popped- Thanks CTB!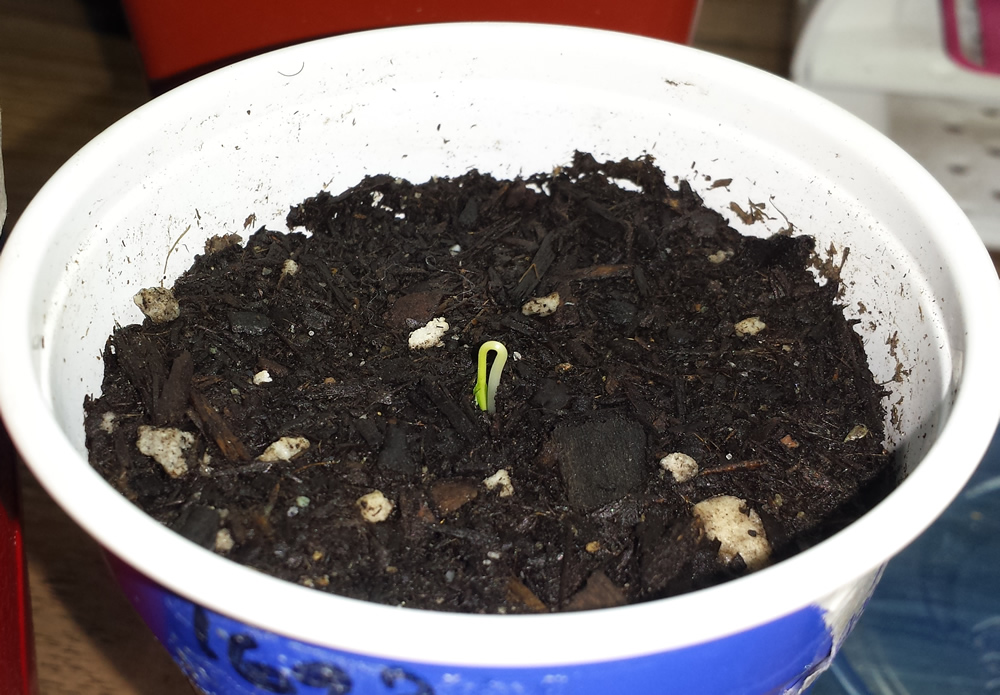 Ecuador Sweet Rocoto twins - and a big shout out to the two peeps who sent me seeds for these. Both sources germinated and I'm really happy to have them growing.  Disclaimer: they may look overly wet, but these just got sprayed (to avoid HH's) and it's a very porous medium.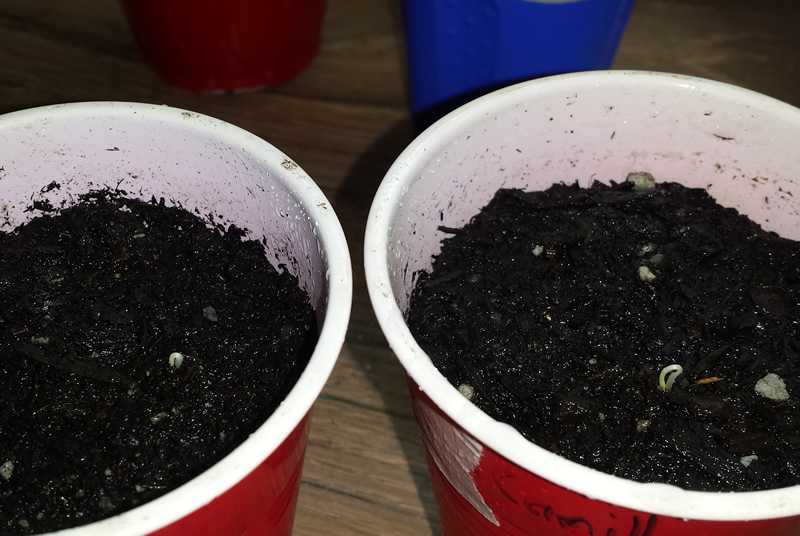 Put another few rocotos in to soak today.
This is a galapagoense that popped a few days back, exactly 100 days after sowing.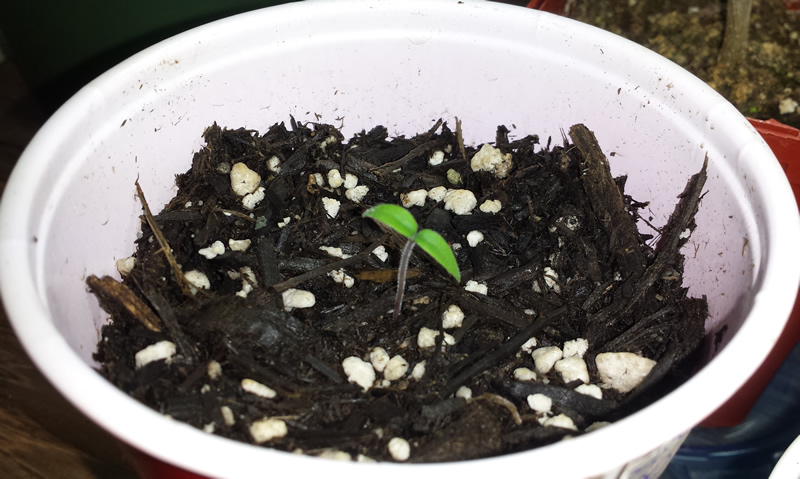 And this pod contains Jalapeno Zapotec x Purple Jalapeno F1, one of a couple F1 JZ crosses I'll be growing out this season. The other is Tekne Dolmasi x JZ.
Finally, I got a solid recommendation on a new media mix I'll be trying out this season in a few variations. The mix is heavy in partially composted bark fines, a fir/hemlock mix as pine's hard to get locally. It's proving to be a veritable mycelium factory.  Bodes well for good symbiosis with the appropriate fungal species this year.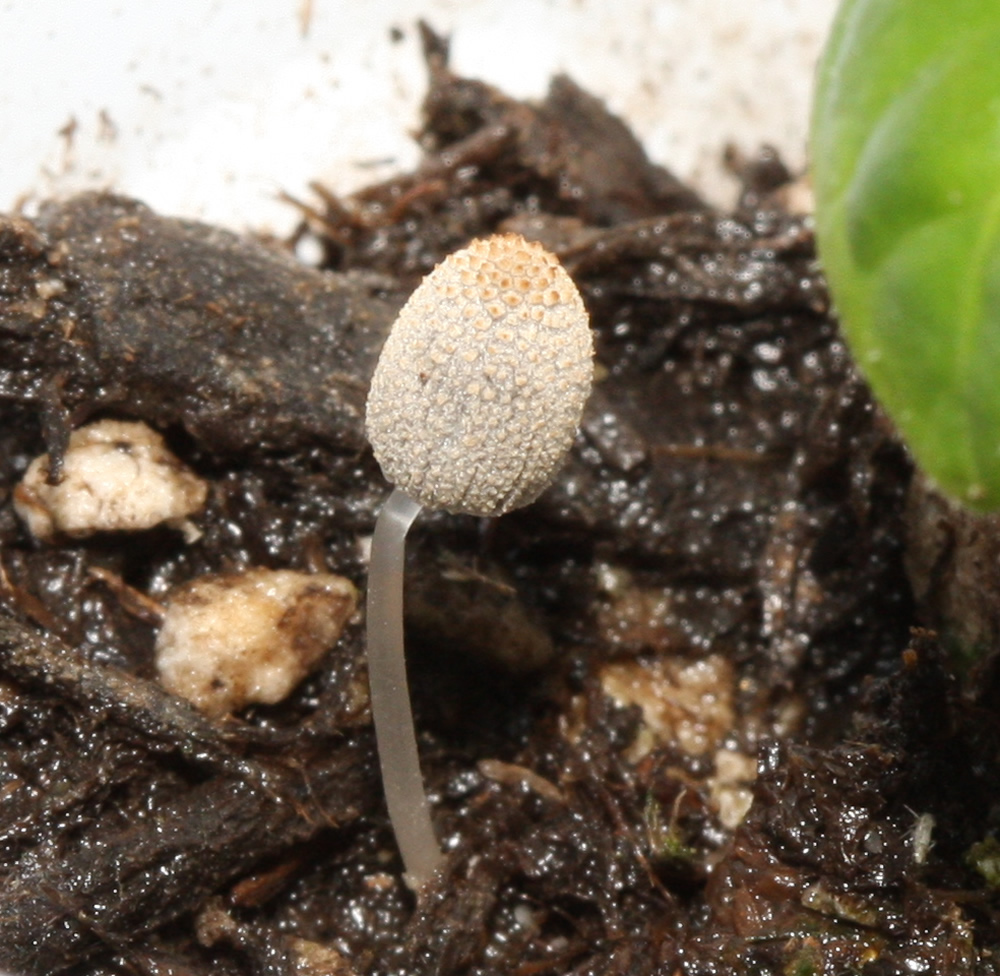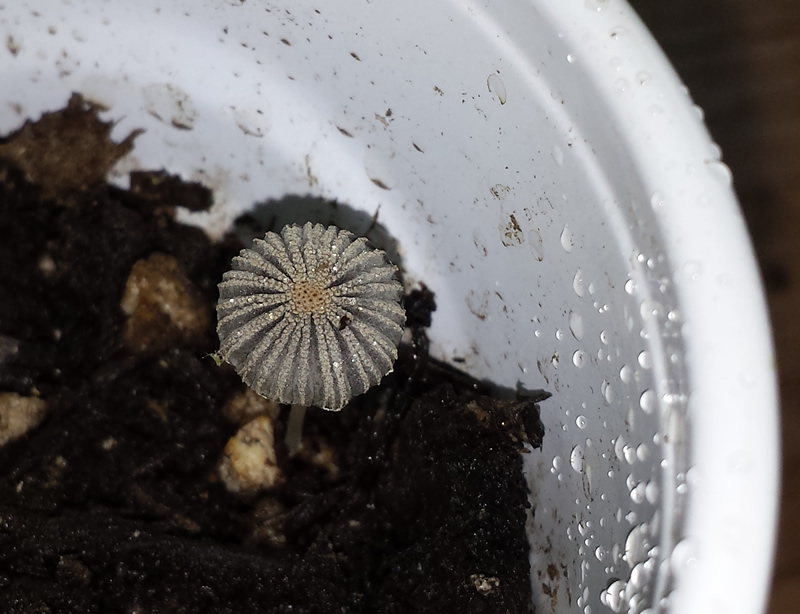 Heck, they're even fruiting out the drainage holes...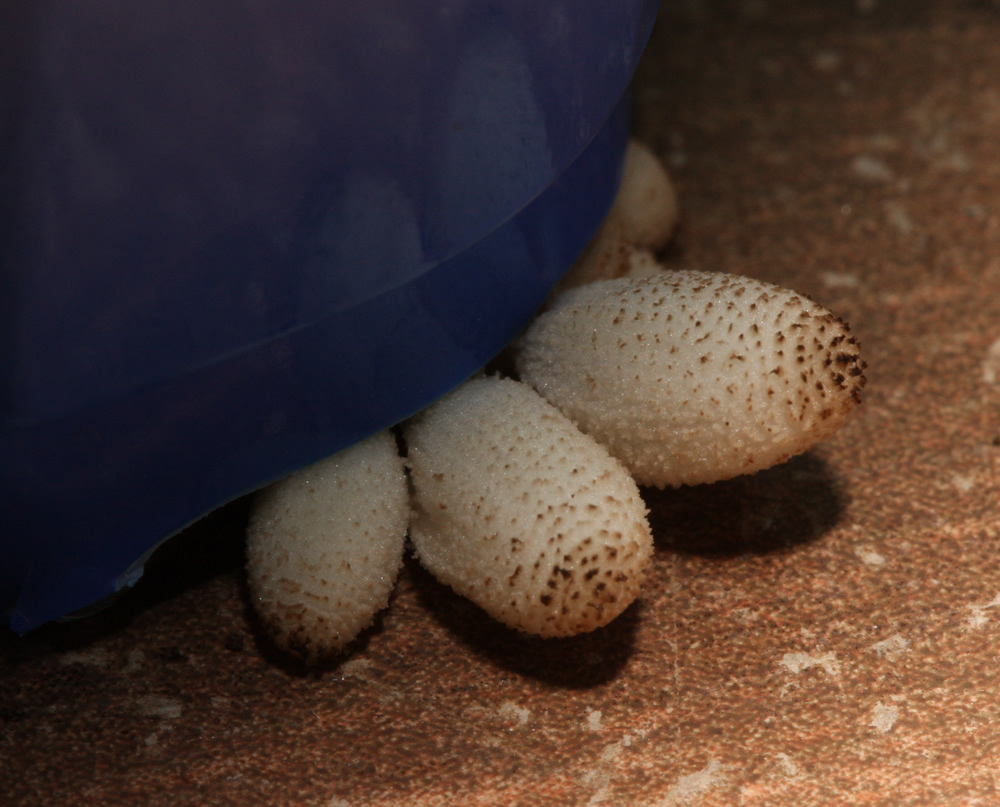 That's it for now.  Good luck to all in 2020!
CD