I'm rehabbing an '05 Weber Summit Platinum six-burner grill, so after getting everything in working shape this weekend, I've been putting it through its paces. Tonight I cooked up some wings. Wings dusted with Dizzy Pig Red Eye Express, and finished with a sprinkle of Chipotle powder. Direct over right two burners on med/low for 5 minutes per side, then moved them to indirect with just the outside two burners on med/low: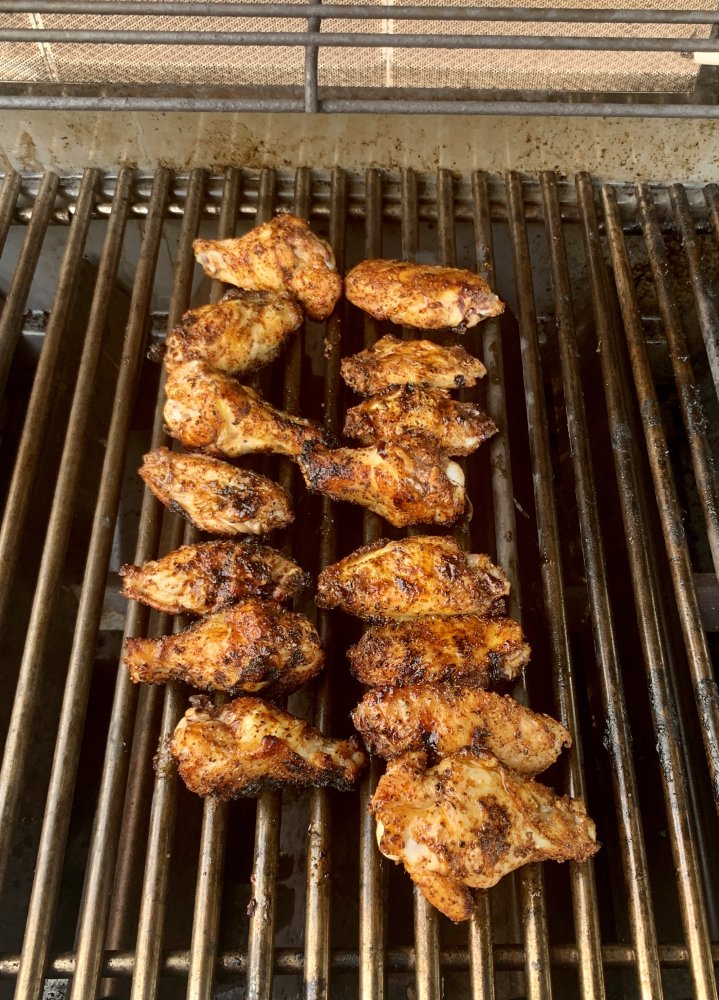 10 minutes per side indirect, then plated up with some ranch and some fresh parsley from the garden: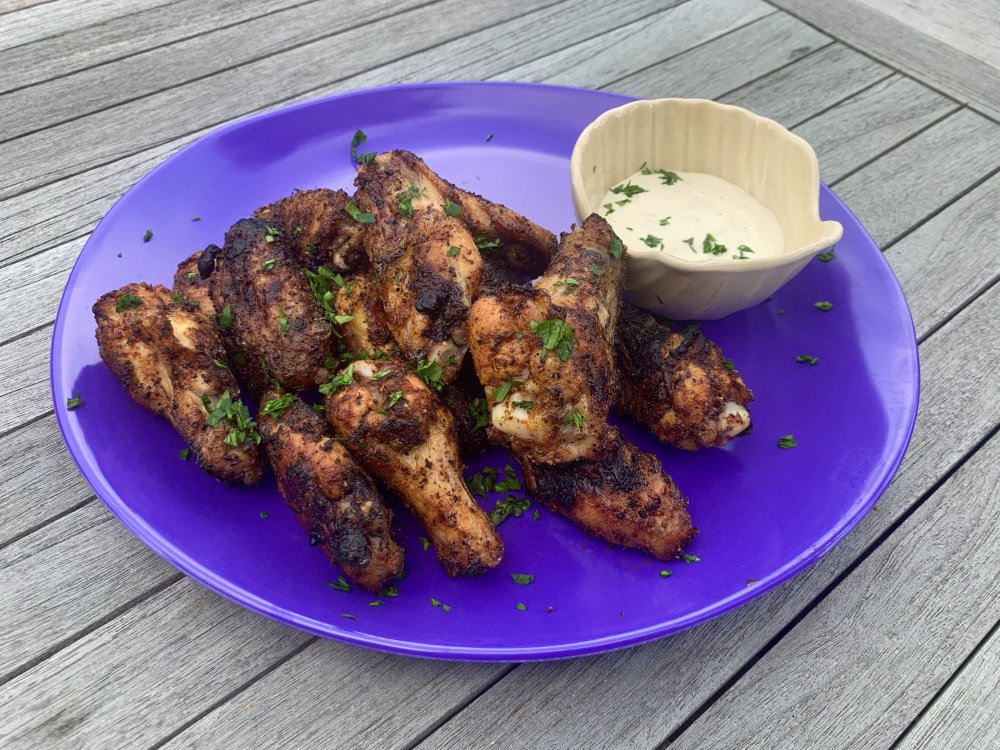 Lip smacking good, gentle warmth from the Chipotle, good stuff!

The BEAST: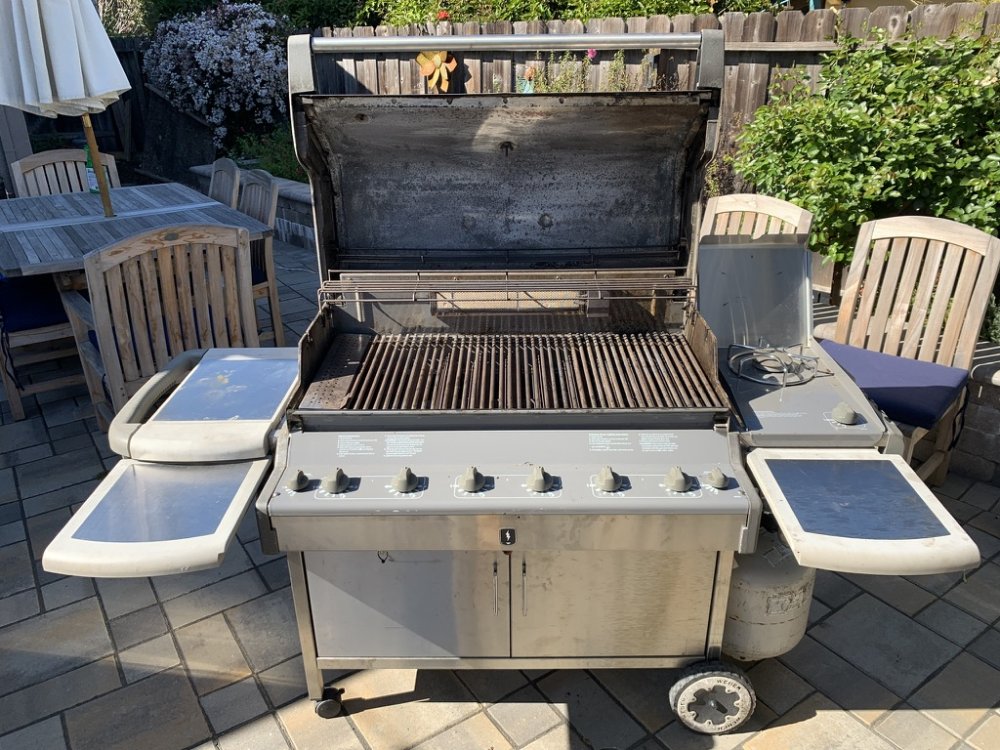 Rich