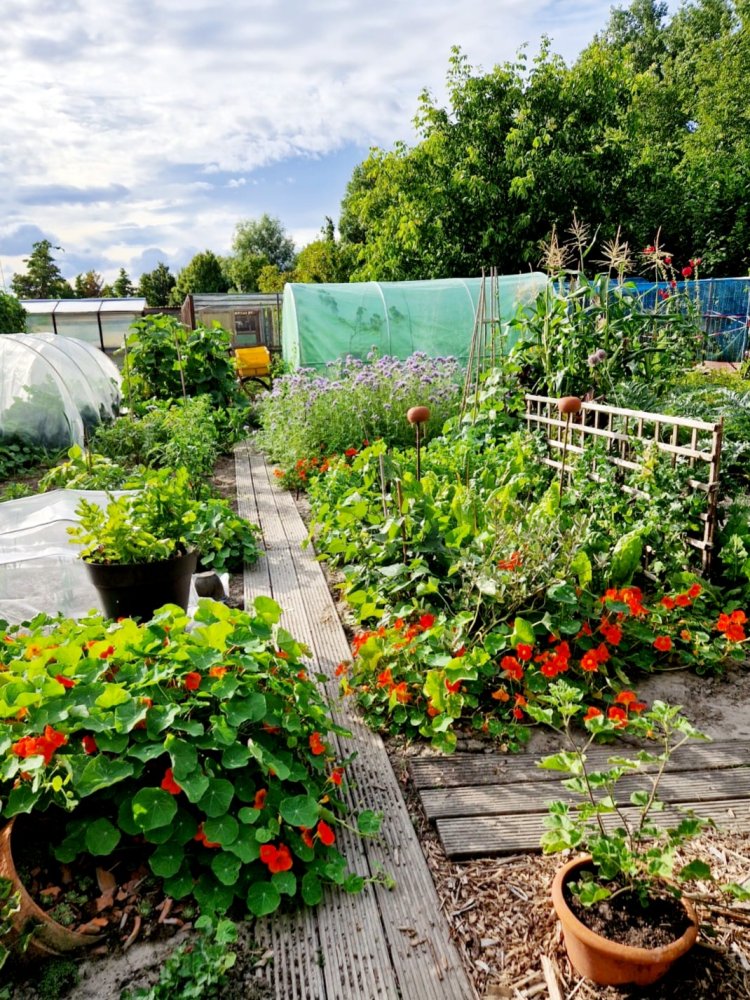 As there seems to be such a thing as OGLOGS, the only thing I can do is follow along.
The theme this year will be orange and blue. Or lovely chaos. I haven't quite decided yet.
For now It's still mostly preparations. I'll be adding compost, get some weeds before they take over and rummage around whenever I have the time.
Highlight of the day is my wasabi plant, overwintering in a cold spot in the garage, that decided to start and bloom. (Small buds on the bottom left of the plant in the pic.) Not sure if it's a good thing, or if it thinks it's dying and needs to reproduce. It's a first though, and I've had it for two years now. Curious to how the flowers will look once they go in full bloom mode.