Yes, I'm an engineer and like to calculate. Most sauce recipes I've seen for shelf stable sauces use at least 30% vinegar by weight and up to 65% vinegar in a tabasco style sauce. I never have a problem hitting a pH below 4.0 when making a sauce, more often it ends up 3.6 to 3.8.
Given that typical store vinegars are pH 2.5 and pH is a log scale, to get to a pH of 3.5 you would have to dilute that vinegar 9 times (assuming a neutral diluent 9x the vinegar volume or 10% vinegar). And to get to pH of 4.5 it would be 99x or 1% vinegar. If 1% vinegar gives us a shelf stable pH, why are we adding 30%?
This confuses me... time for an experiment...
Cheapest vinegar I found in the pantry = pH 2.5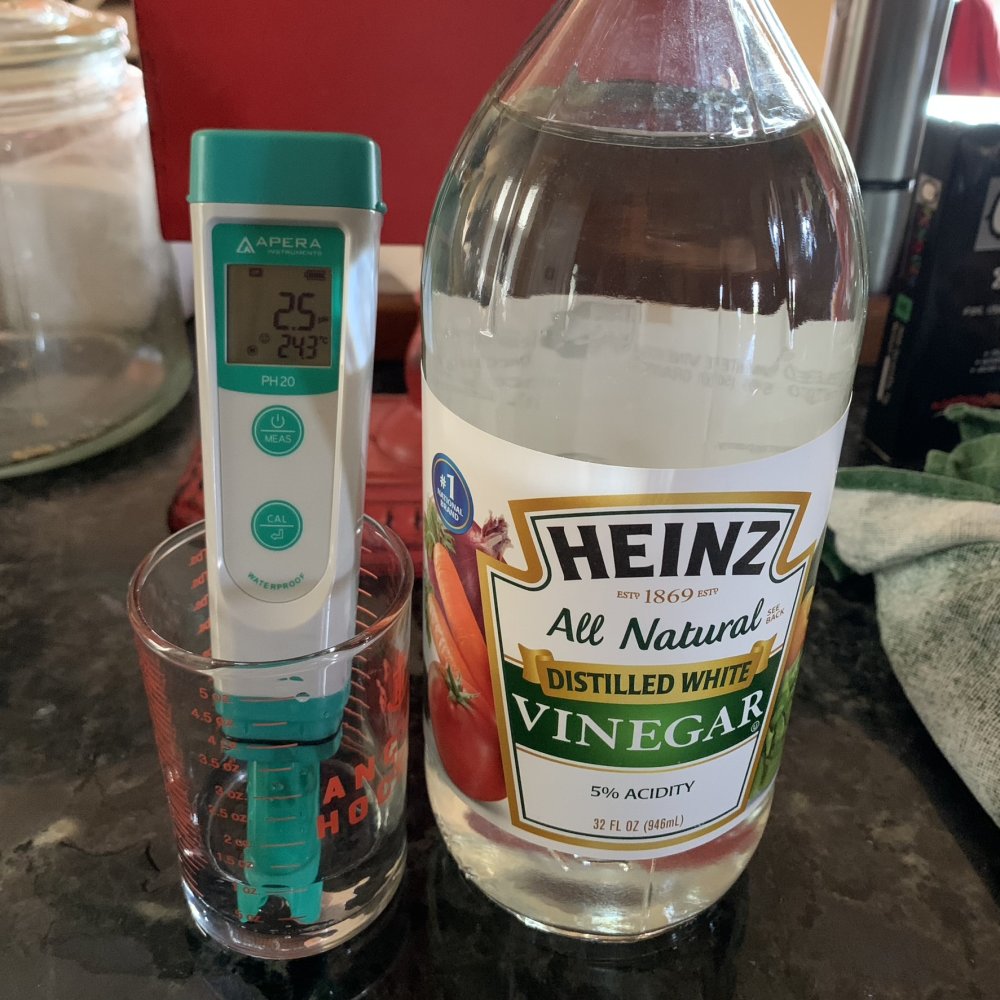 My tap water is slightly alkaline so I added one droplet of vinegar to get a pH 7 solution:
10g of vinegar in the cup; tare and add 90g of pH 7 water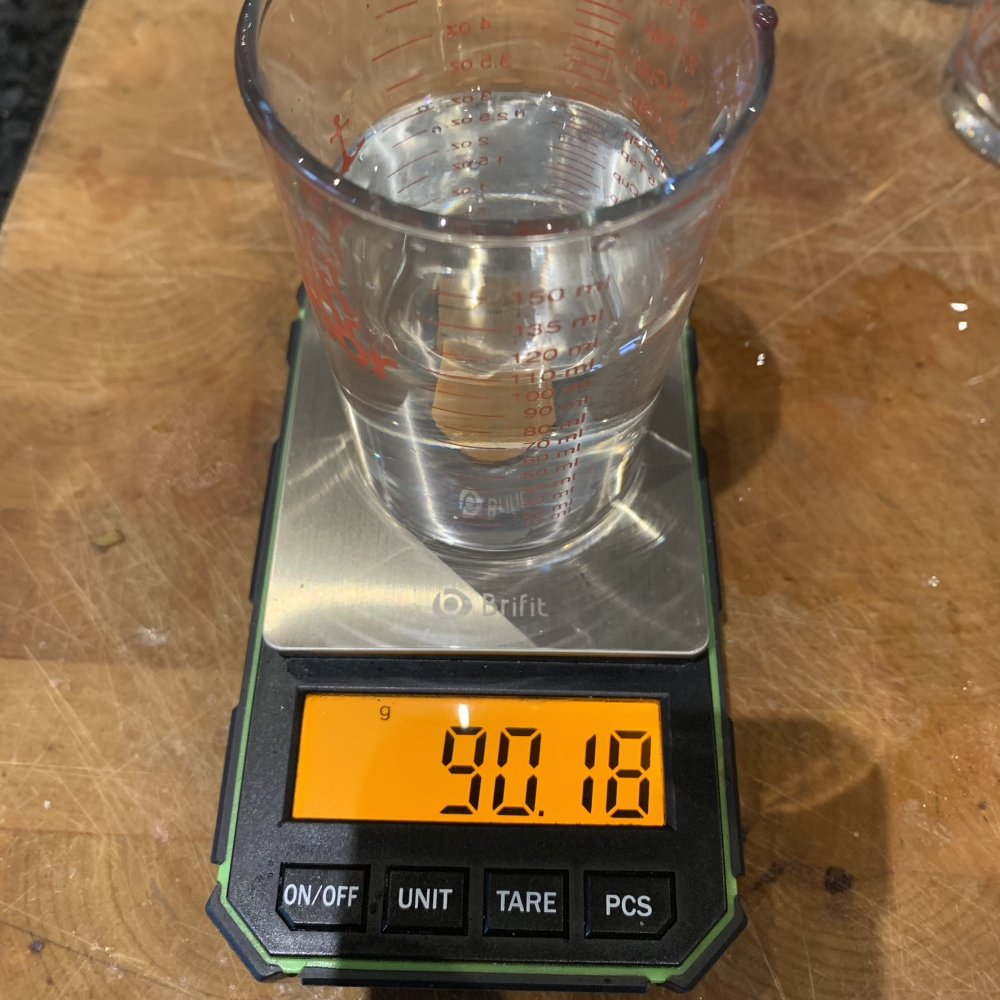 Measure!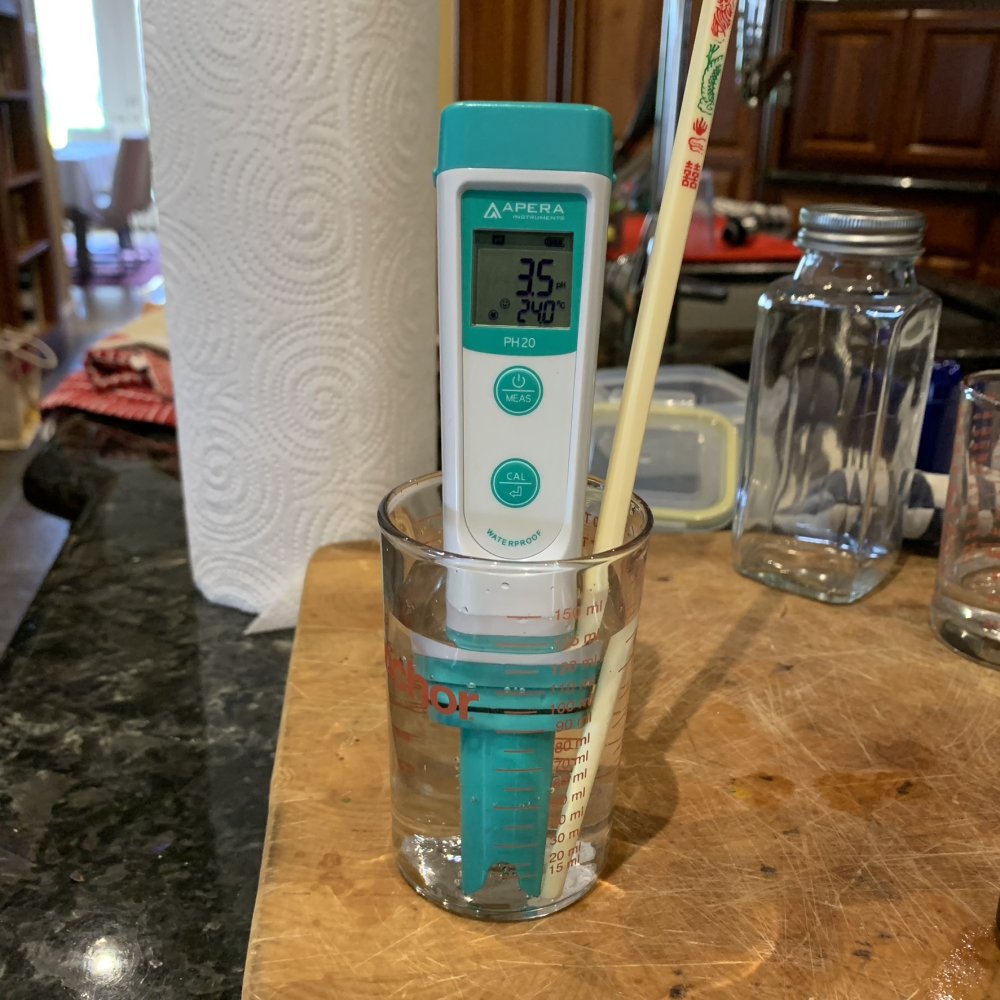 OK so my experiment confirms my calculation. For my next sauce batch, I'm gonna be measuring the pH before adding vinegar and then adding just enough to get to pH 4.0.
I appreciate that adding vinegar is more than just pH and it impacts the flavour profile (in a good way) but I want to see how little I can get away with and still have a shelf stable sauce.
What do you think?