Tonight's dinner Pho
Ingredients - Soup  
2-1/2" sirloin roast
4 to 5 lbs. Beef bones
Whole onion
2 or 3 Star anise
Fresh ginger
Fish sauce
Hoison sauce
Garlic  
Garnish -   
Green onion 
Bean sprouts
Cilantro
Thai basil (I didn't have Thai basil so used Italian basil and 1 extra star Anise)
Sliced Jalapeno
Lime  
The Pho:  
1. Roast the beef bones at 425 degrees for about an hour
2. About 15 minutes in put the onion in with the beef bones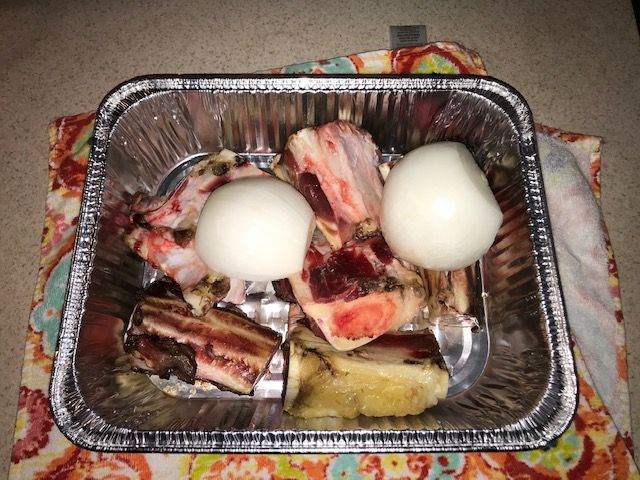 3. Mean while the bones are cooking toss the roast in the freezer for 20 to 30 minutes to firm up for slicing.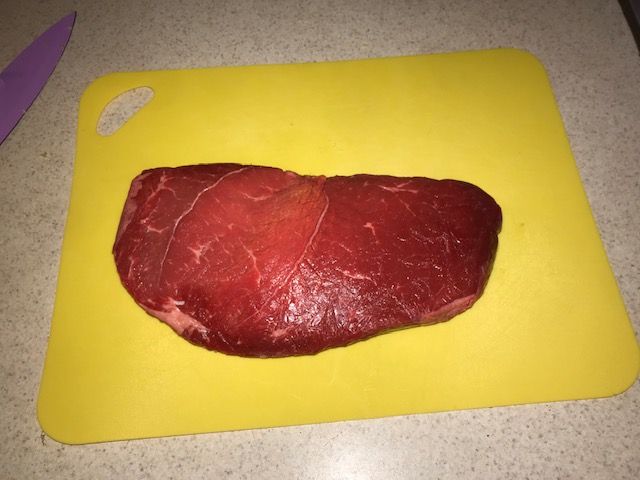 4. While the meat is in the freezer dice up some ginger get the Star Anise ready and a couple cloves of garlic
5. Slice meat and set aside while the bones and onion finish browning.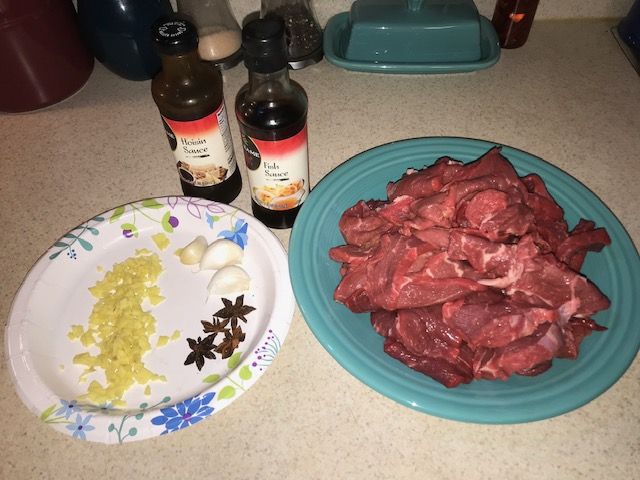 6. After the beef bones and onion are browned all the kids into the pool and cover with water (about 4 quarts)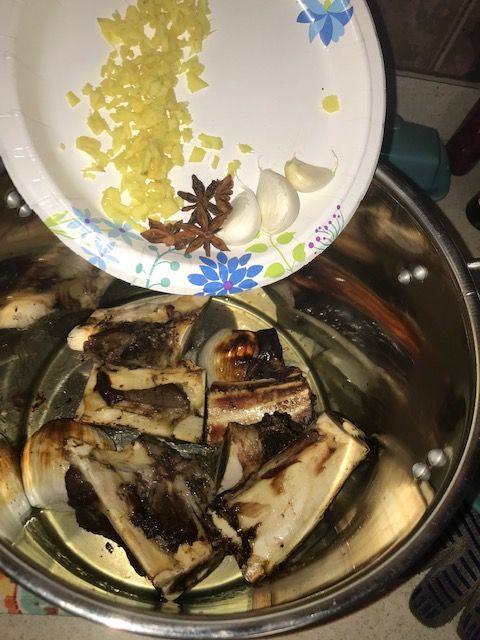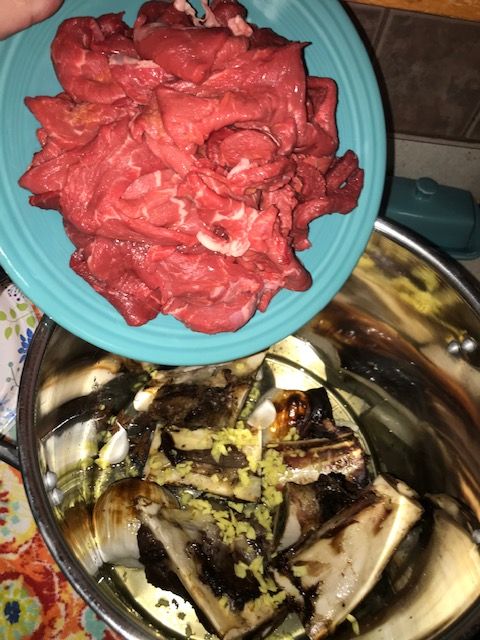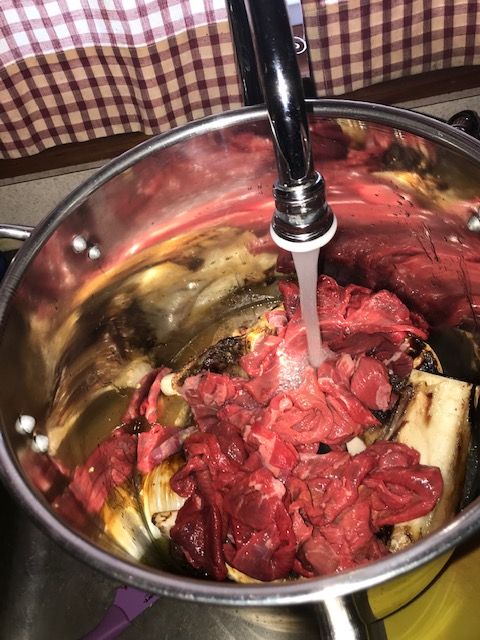 7. Simmer over low heat for 6 to 10 hours. I use (at my own caution) my Kerosun heater in the garage for low simmers.  
8. About 1-1/2 hours before you want to eat soak an pack of rice noodles in cold water for 1 hour.   
9. About 20 minutes before you want to eat remove the stock pot from the heat and strain and collect the broth to separate out bones, garlic and ginger.  
10. Bring 2 quarts of water to a boil. Drain the noodles from the cold water soak and cook in the boiling water for 1 minute.  
11. Portion the noodles out into bowls and then ladle over hot broth and meats.   
12. Garnish with bean sprouts, lime, Jalapeno and cilantro   
Bon' Appetite   
I will add more pics as I make it though the process.