Well, we are all in a mess, so lets have some fun and learn a few things along the way!  First and foremost might be that...you can make a burrito at home!!!  That's a bit facetious talking to this crowd here on THP, who have some of the maddest cooking skills on the interwhebz. 
SO, lets post what we are cooking at home, what is made from the pantry, what was out of but substituted, all basic cooking skills.....  
I'll get it started!  
A couple days ago, talking with my son who is now 21 and living on his own for the last 2 years, he said..."I gotta go, Mom, the roasted chicken is done.  We're gonna eat dinner now."  :sniff:  AWW!!!!  I'm a happy mom.....  
 Here's what we did for family entertainment last weekend.  We rented Milo and Otis...for the DOG to watch!!!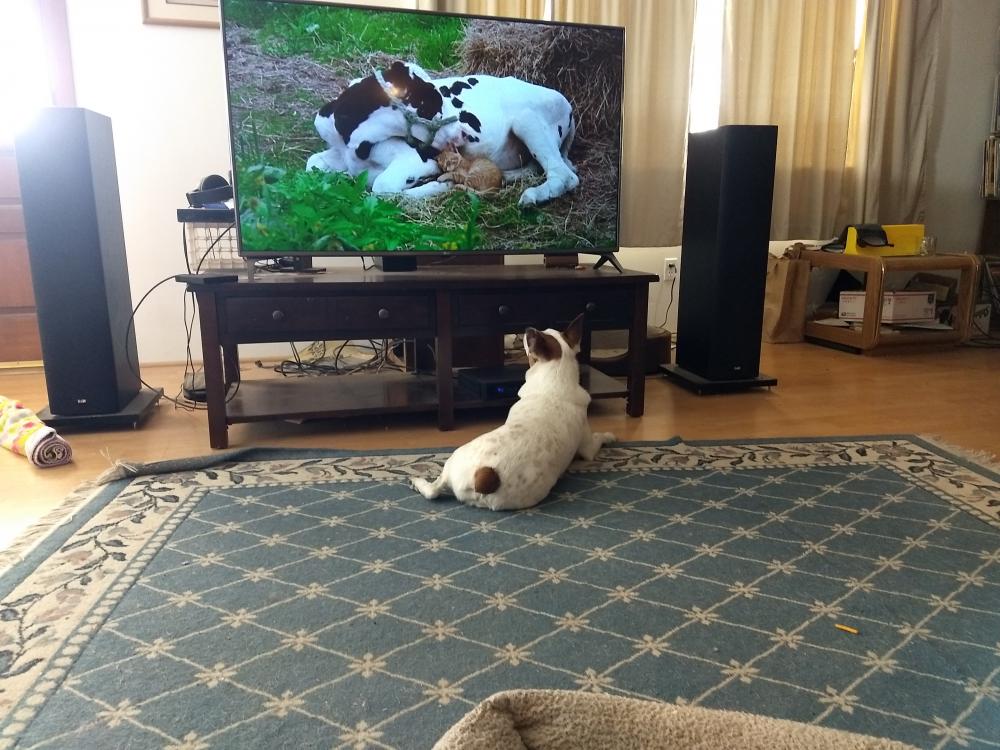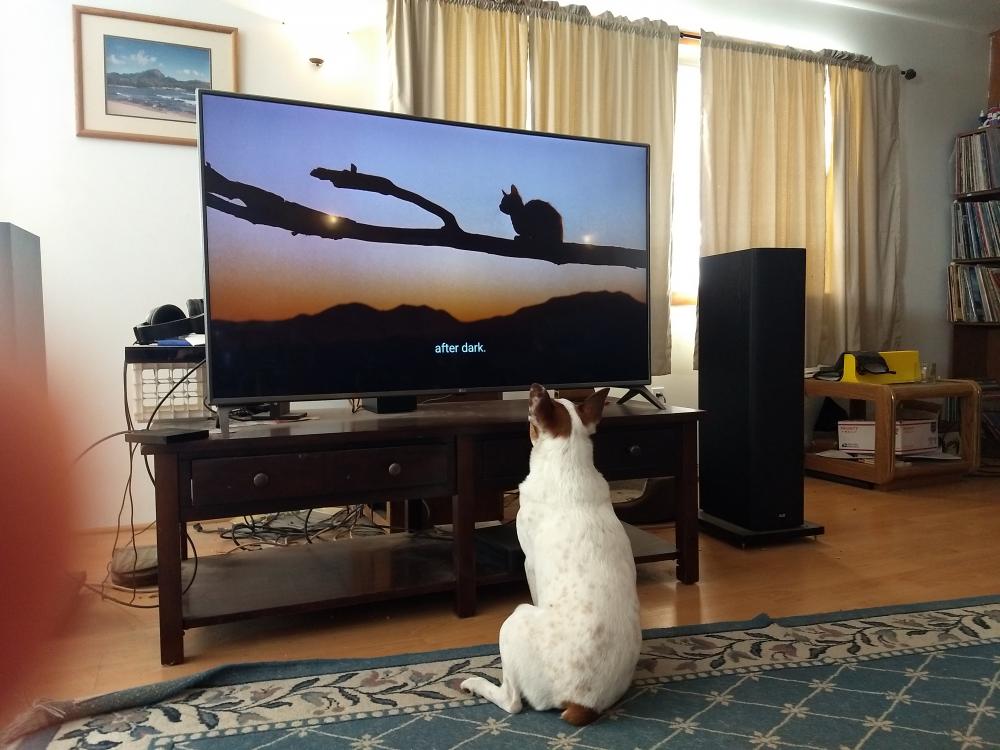 what's in the meat drawer- pork chops
Pantry- wild rice (doctored up majorly!)
Breading with pantry crackers
tomatoes (cuz that was the best FRESH veg I could come up with.)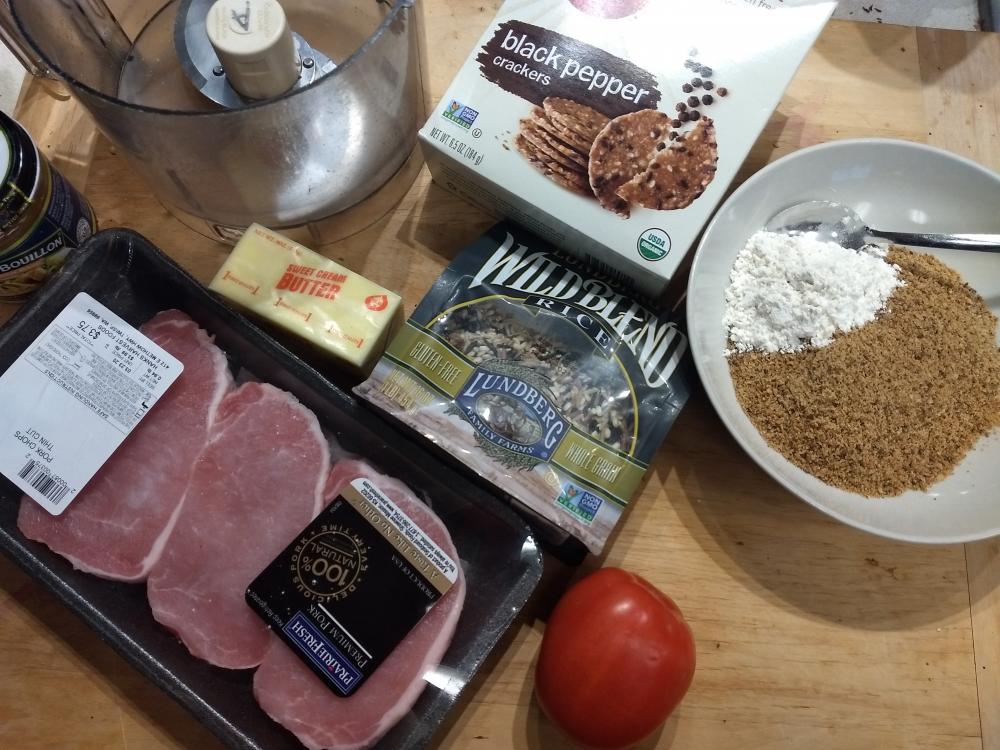 I didn't have Panko, so I blitzed some Mary's pepper crackers in the food processor with some flour,  added some spices and pepper powders, dredged the chops in seasoned egg/milk wash and then cracker crumbs.  Pan Fry in cast iron skillet with a bit of oil until golden brown and done.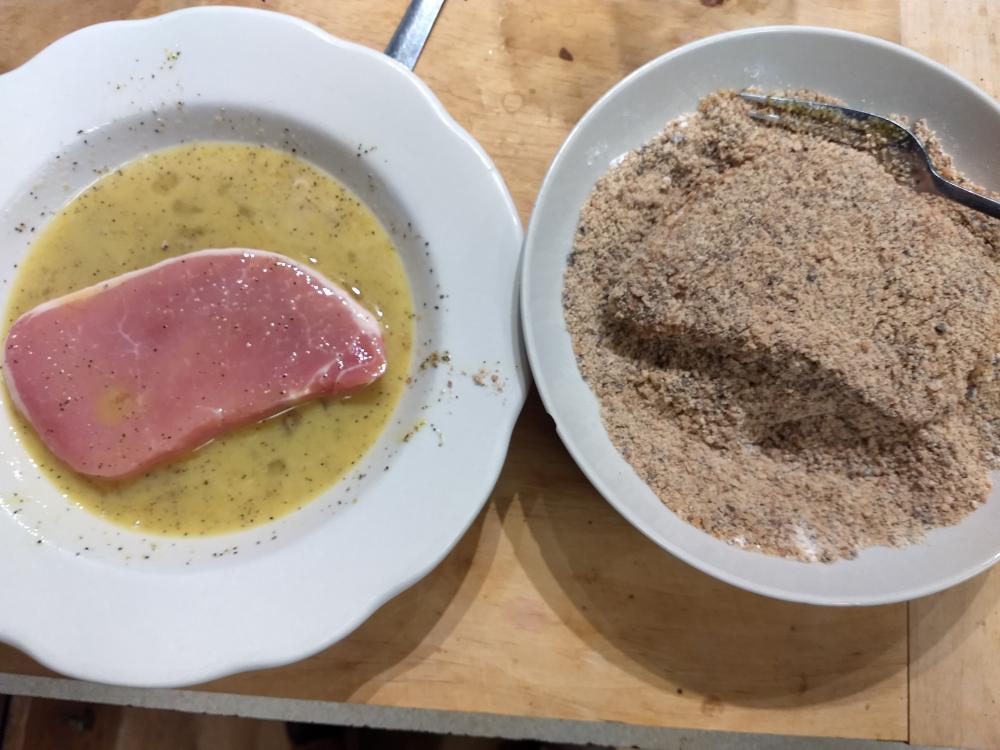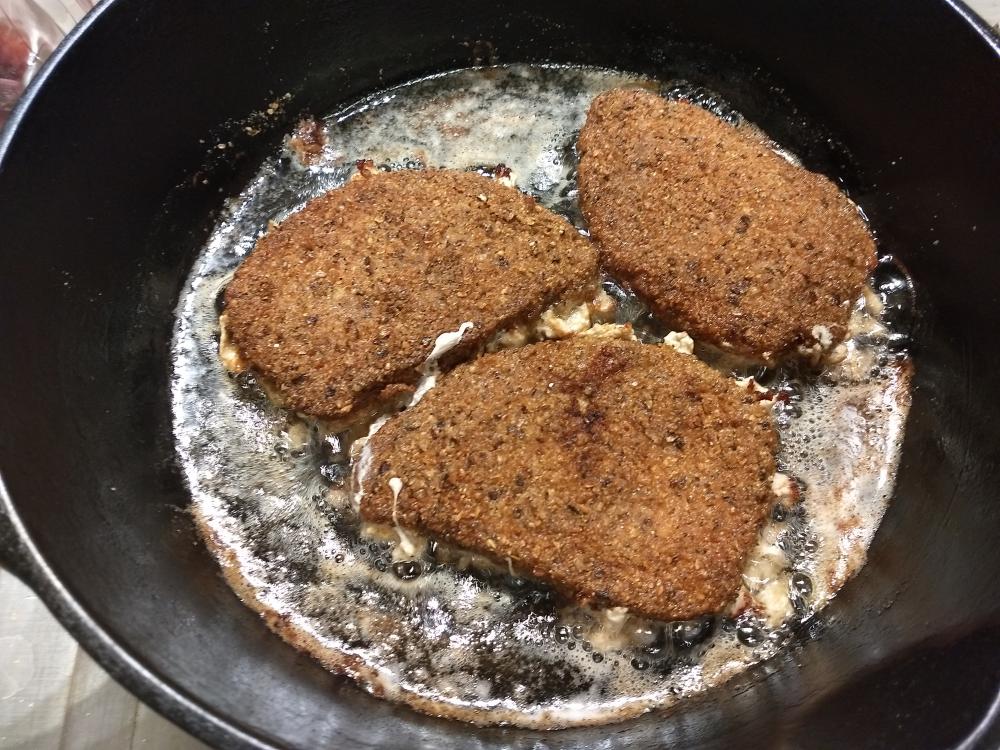 Rice- Saute rice mix in some butter (ala Rice-A-Roni) until toasty nutty done.  Add water and chicken base/boullion, cook until done.  Key notes!  Use broth as the cooking liquid and saute the rice mix before with butter!  There are lots of quinoa, rice mixes....just don't cook with plain water.  Saute in olive oil/butter or not,  or not, but definitely use seasoning in the water.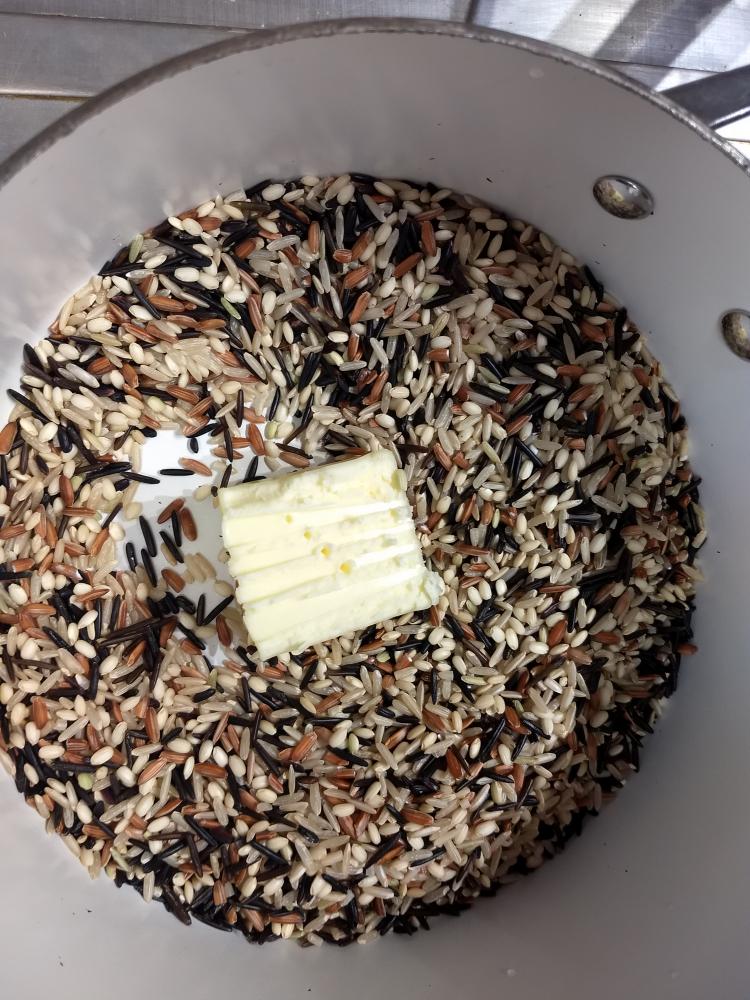 Looks kind of blah, but was really yummy!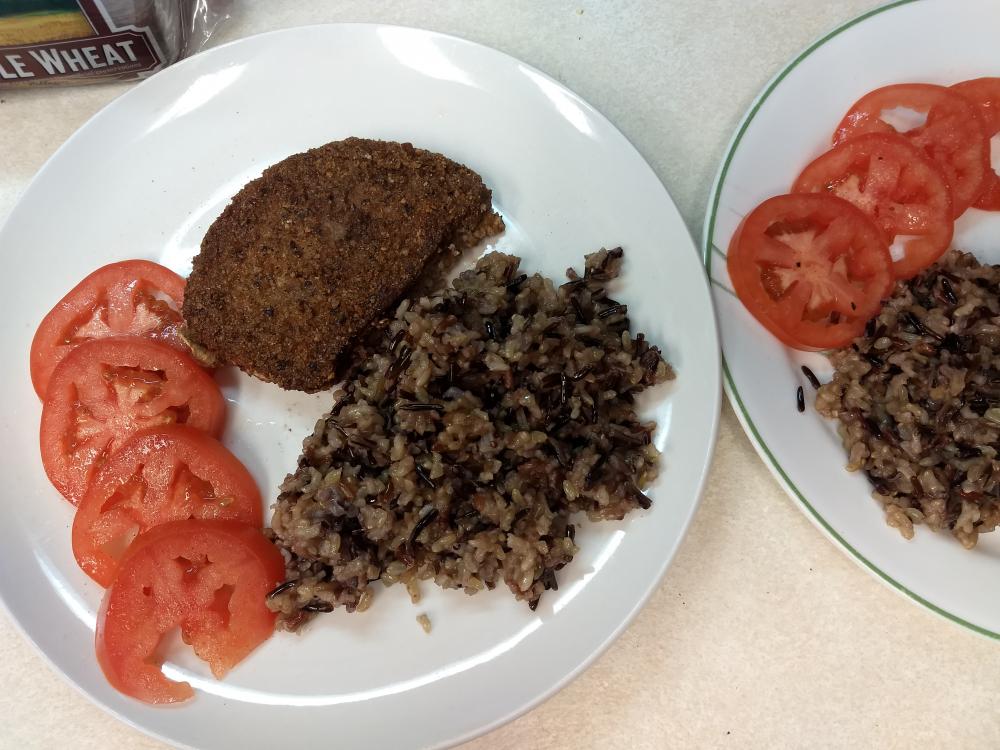 next up... Pork, shrimp, LO wild rice-vs-white rice, beans........and andoulle...  
share what you got cooking.  Might make this into a competition of who had the best cooking Hack, or best out of nothing dish, to be awarded when all of this shite is over.  
and my husband has developed a strange affinity for watching musicals.  
Paint Your Wagon
Oklahoma
Dirty Dancing (OK...that one's mine...
)    
I'm queuing up
Pirates of Penzance,
Showboat
South Pacific...
and Floyd's final episodes.....