It's here, another year filled with vegetables, fruit, and other stuff!
The tomatoes are up, I planted 3 seeds per cell to be sure I was covered. 36 seeds planted.........34 germinated! Now I have a problem.................I have very rarely culled a seedling in my life, I used to have enough room to cover it, not so much now.........what a dilema.  
ACHOCHA! Here too, I planted 12 saved seeds that were 7 or 8 years old. Ten germinated!  
One of the pie pumpkin plants.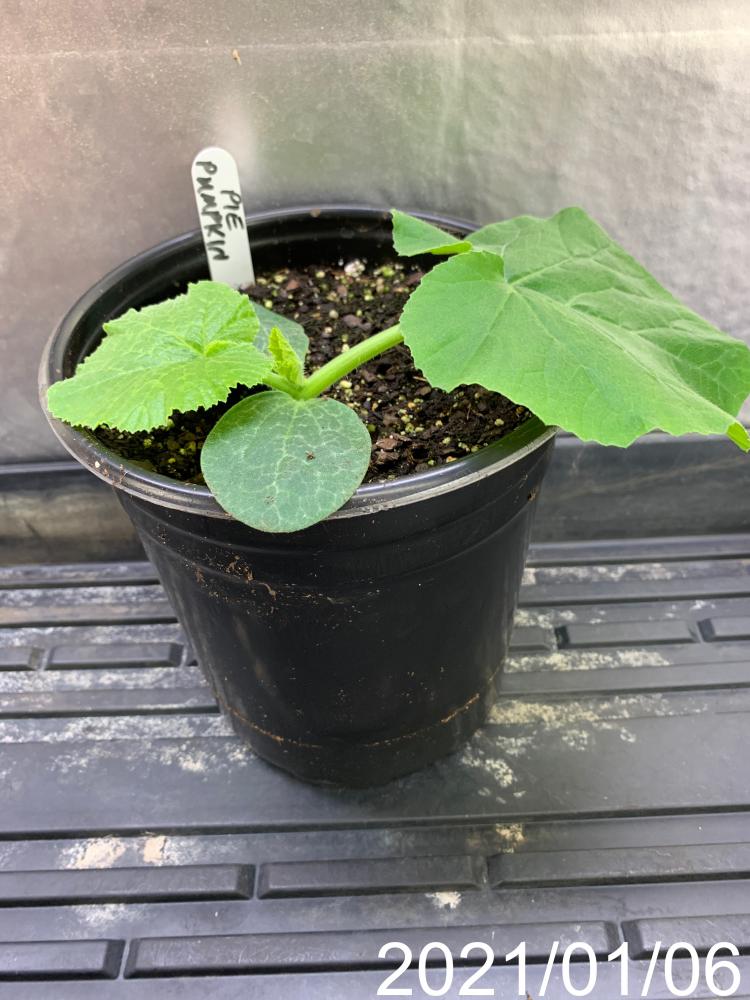 One of the Waltham Butternut Squash plants.