I really can't tell what it taste like, I havent tasted it since I cooked it. It tasted pineapply and spicy and sour and lemony and salty and a bit sweet but it was hot and fresh. I'll taste a bit one of these days and will report findings, maybe this evening. With some grilled fish.

 

 
As good as my word.
I had quite a bit of the sauce, absolutely wonderful. Zingy and pineapply with just enough heat. Maybe it could have a bit more heat but for ordinary folks, it's plenty hot. I had it with some grilled sardines and boiled potatoes. I made a simple dressing for the fish with olive oil, lemon juice and some finely chopped parsley, pickled gherkin and a pickled baby onion. Spooned all that over grilled fish. Lovely and very healthy stuff.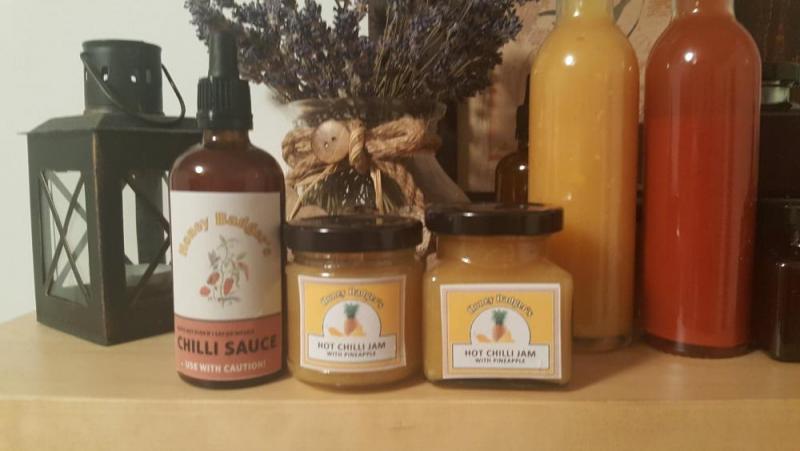 Label says jam but it is a sauce really.