Well, here we go again.  The indoor offseason got away from me around the turn of the year, so I decided to shut things down and start clean with the new outdoor season. 
I dropped all the wilds, rocotos, baccatum, chinense and frutescens earlier this month and, excepting wilds, pretty much everything is up and growing.  One thing I did different this year was I didn't presoak seeds, except for a few wilds.  I checked the days-to-germinate for the first round varieties against how they did last year and, based on a quick look, it seems they were generally maybe a couple days slower, which is about what I'd expect.  
Today, I transplanted all the baccatum (except Berry Amarillo) plus a few Moz Piri Piri (thanks Tybo!), which are sitting on top of the lights until they root in a bit and can go back below. 
I'm upping my tomato game this season - or at least increasing the varieties.  Usually I just grow San Marzano and Moskvich, maybe the occasional other.  This season I'm branching out a bit more with the varieties, which include Black Krim and Opalka from Dragonsfire and a bunch from Sandia.  I figure tomatoes usually germinate easy enough, so I just stuck them in a humidome toward the back of the T5HO tent where I hope they'll be happy.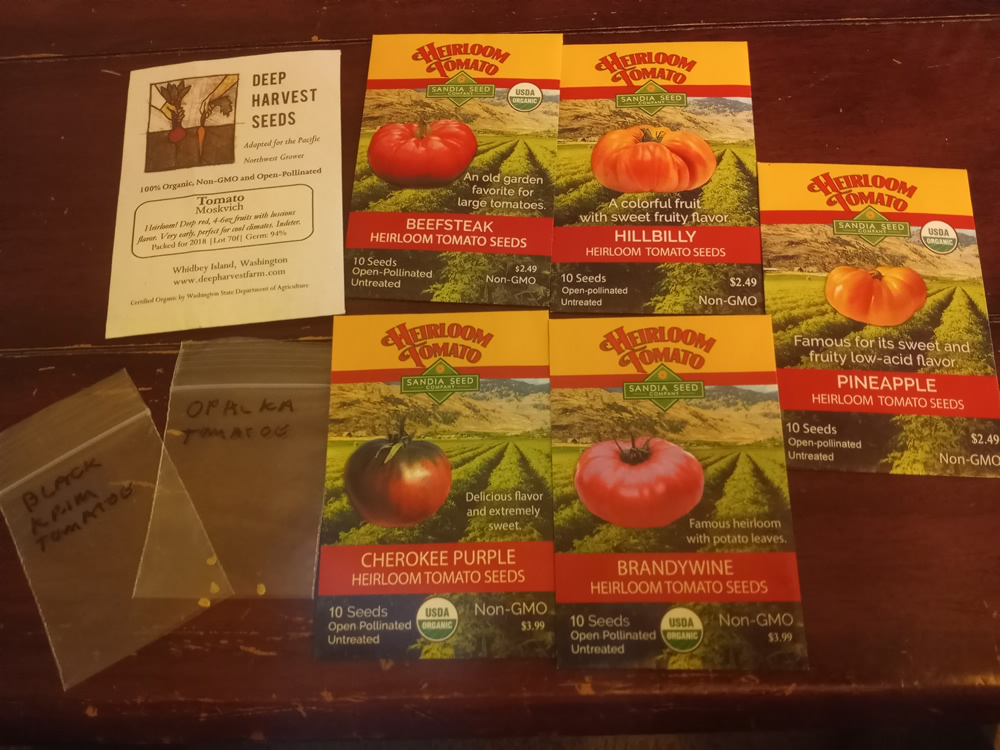 The other big task today was dropping all the annuum into the Coleman.  After this annuum round I'll have just a final 2 varieties I'm waiting for in the mail, then I'll be done starting peppers for the season.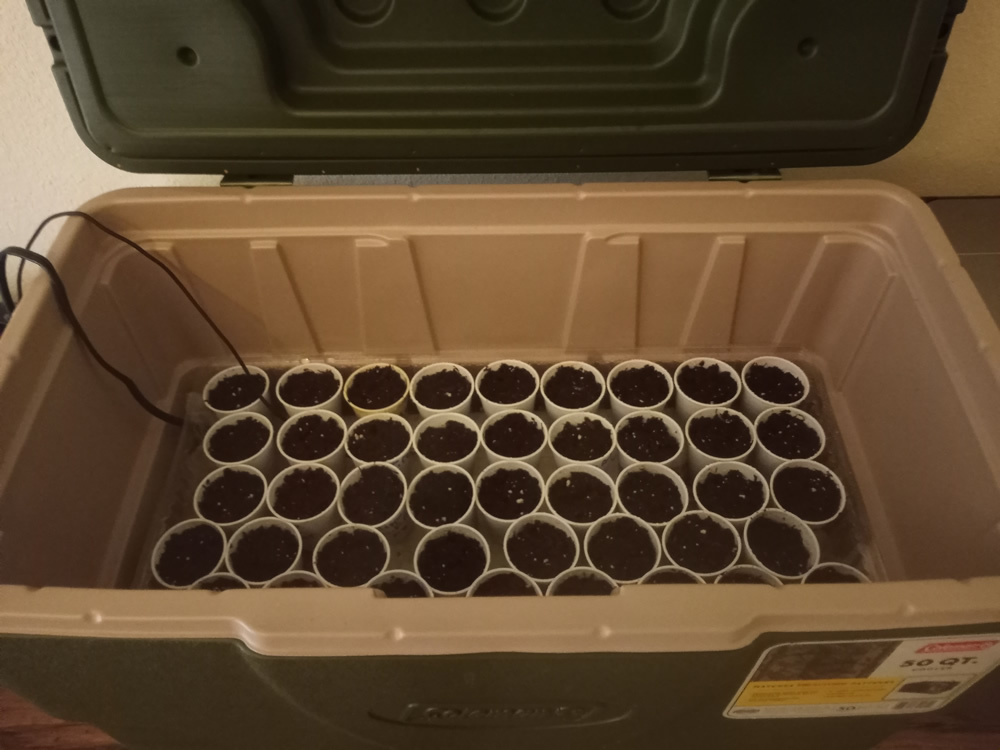 The last bit of news is I lucked out and will have access to two 10' x 40' plots at the community garden this year, which will include the better-located one that was new to me last year.  I was concerned I'd have access to only 1 this season, which would have significantly decreased my grow.  Anyhow, I'm super happy to have all that space and I'm sure I'll find a way to make it seem like not quite enough

Thanks to all who contributed seeds and otherwise to my grow this year.  I hope everyone blows the doors off it this summer!  
CD