OK, so I decided to roll the
and give the dried peppers a shot. I really hope these germinate, because the vacuum bag had plenty of air in it and frankly the pods smell stale. They cut a little nip in the bag - like to get you started with pulling it open versus having to cut it with scissors - and it seems what happened is the cut reached the inside of the bag and let air in.
Anyhow, lots of seeds. I put them in a lidded container with H2O2 and agitated them for a few minutes, then diluted the peroxide and will let them soak overnight. Tomorrow I'll plant this lot and maybe a smaller control group to see if the pre-treated and untreated seeds do any differently.
Plenty of seeds - and Abe, for scale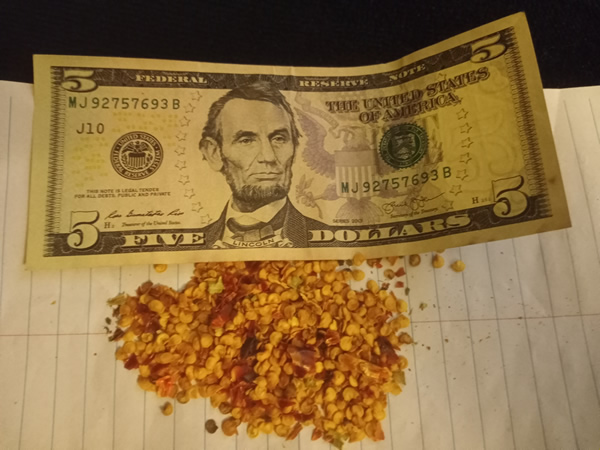 Good sized bag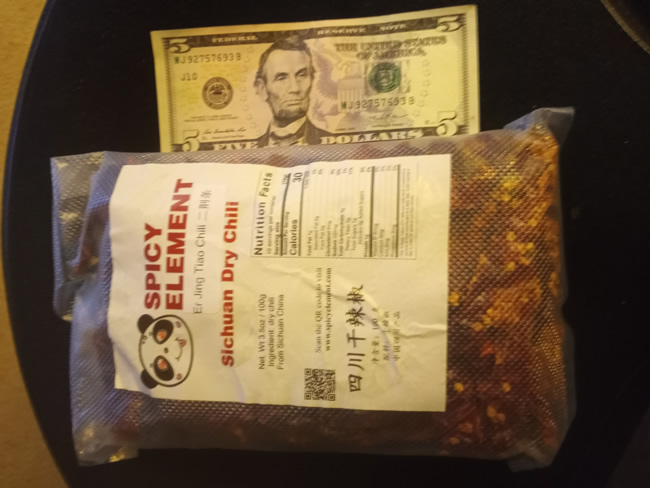 Pods, not so great. I do think it's because the pack got nipped open though and these might not be representative of what usually ship.
And totally unrelated, my local grocery store had these in the produce section tonight...
Store-cotos