This is a dedicated grow log for Tristen's awesome cross, which I
have been growing out since 2014.  I'll start with a bit of history and
some photos documenting what's happened so far.  
In January of 2014, Tristen (Trippa) sent me a little care package of seeds.
In the package were two generations of a cross he had made, which he just 
called '
Mystery Cross, F1
' and '
Mystery Cross, F2
'.    
Here's Trippa's Mystery Cross seedlings in February of 2014: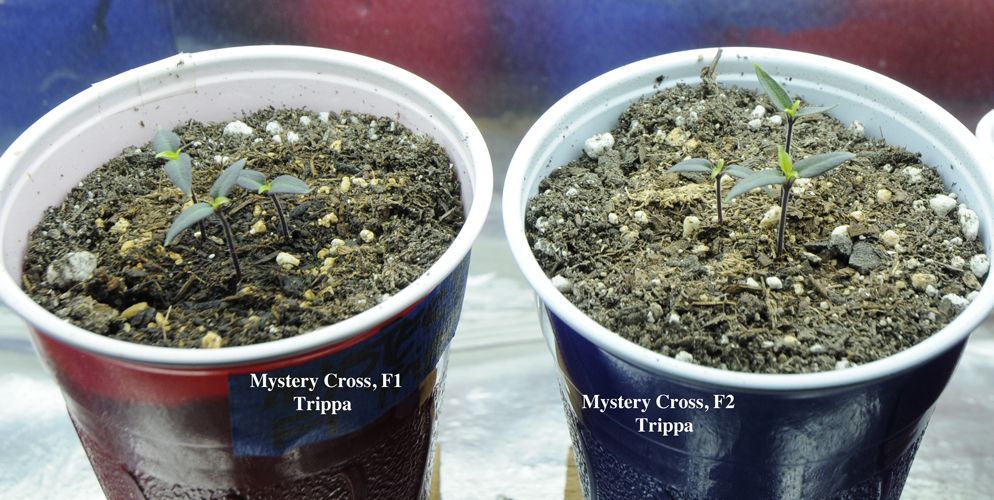 Both generations showing the purple foliage characteristic since the beginning.  
Up close look at Trippa's Mystery Crosses, F1 and F2.  Both culled to a single
plant after the photo taken, so I only had one plant of each generation: