Morning all!
I'm humgry for chips now. Thanks
@jgundo
. I'll have some dumplings on the side with that
@Tinkerbelle
. A true breakfast of champions.
Today is (surprise, surprise) a rainy day. But look at Monday, with max temperatures of 10 °C (50 F). That's our idea of a 10 (grading the weather on a scale of 1 - 10).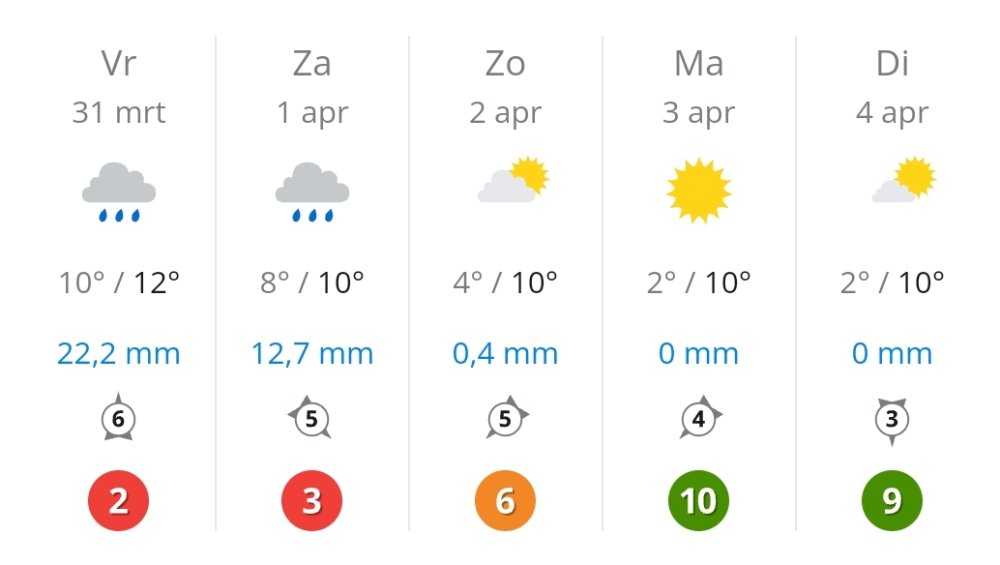 I better get out the sunscreen.
Doing some chores today. Groceries, cleaning, paying bills, sending out some postcards and so on. If I'm feeling brave, I'll repot a house plant and my wasabi.
Go out and dance in the rain. Happy Friday!