Well, the competition was yesterday, and I had a BLAST! So much fun, and met so many awesome people
I'm pretty happy with how I did, knew exactly what went wrong (and did it anyway, lol), and learned a lot.
Ended up getting
1st place in chicken thighs ($250), and
2nd place in ribs ($150)! I wasn't thrilled with how my ribs came out but they still did well
The guy who came in first was an actual chef, lol. Cool freakin' guy too! The reigning champs defended their title, deservedly so!

Another great couple of guys. Their Wild Card entry was a smoked cheesecake covered with candied bacon, and it was absolutely phenomenal! After we all turned our boxes in, we all shared the leftovers with each other

My Wild Card entry came out like garbage, hahaha. Didn't even place, and it shouldn't have, lol. I made the pork belly pineapple skewers, but for whatever reason, the bacon tasted like a salt lick, lol (low sodium bacon too!

) I knew that and, like an idiot, I put the bacon on anyway. I have no idea what I was thinking, hahaha. Must've been my nerves getting the best of me. Talking to the judges after the awards ceremony, 2 of them told me that if I'd just omitted the bacon, I would've won 1st place in the Wild Card (another $250), AND won the Grand Championship ($500). What the HELL was I thinking?! That salty ass bacon ended up costing me $750 and the title
Either way, I had a ton of fun and met some really great people
Some random pics: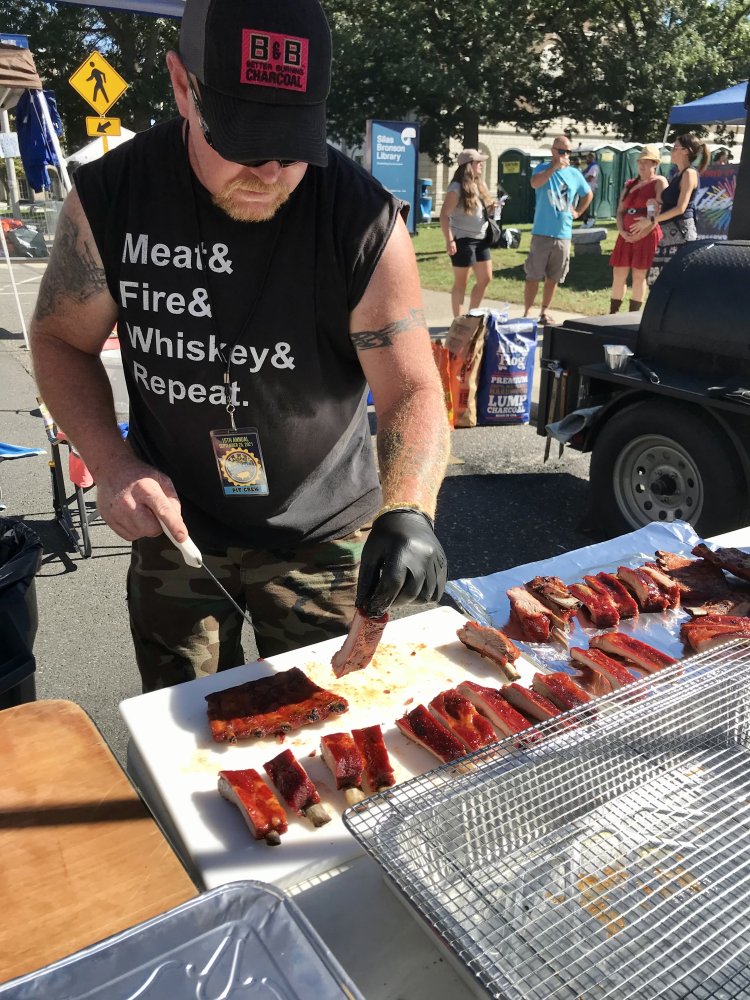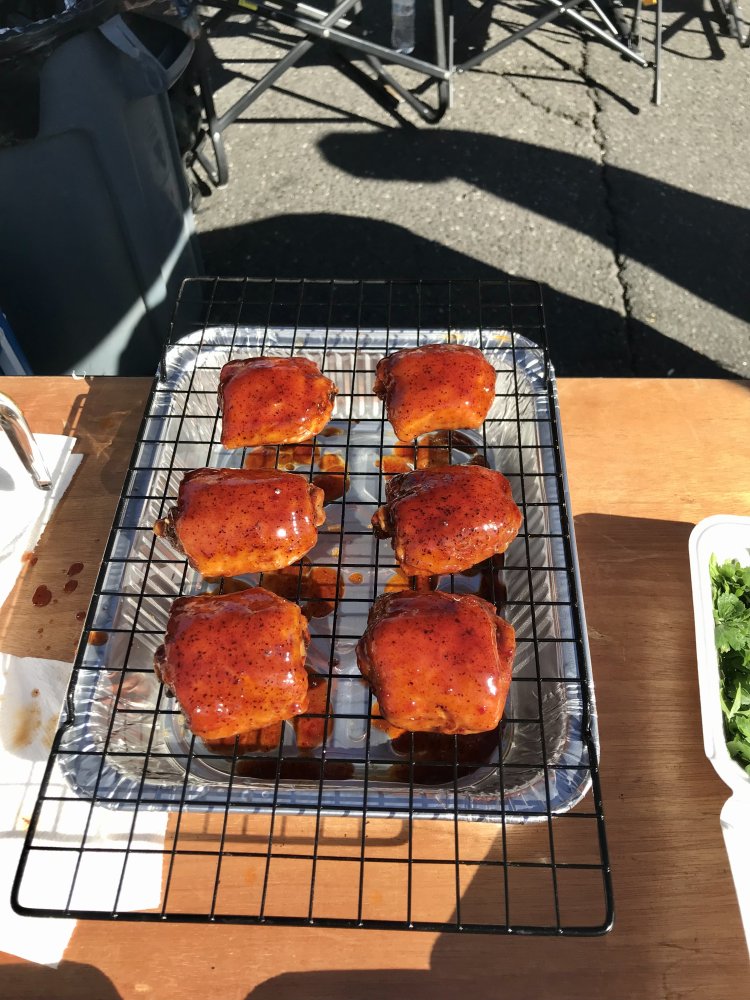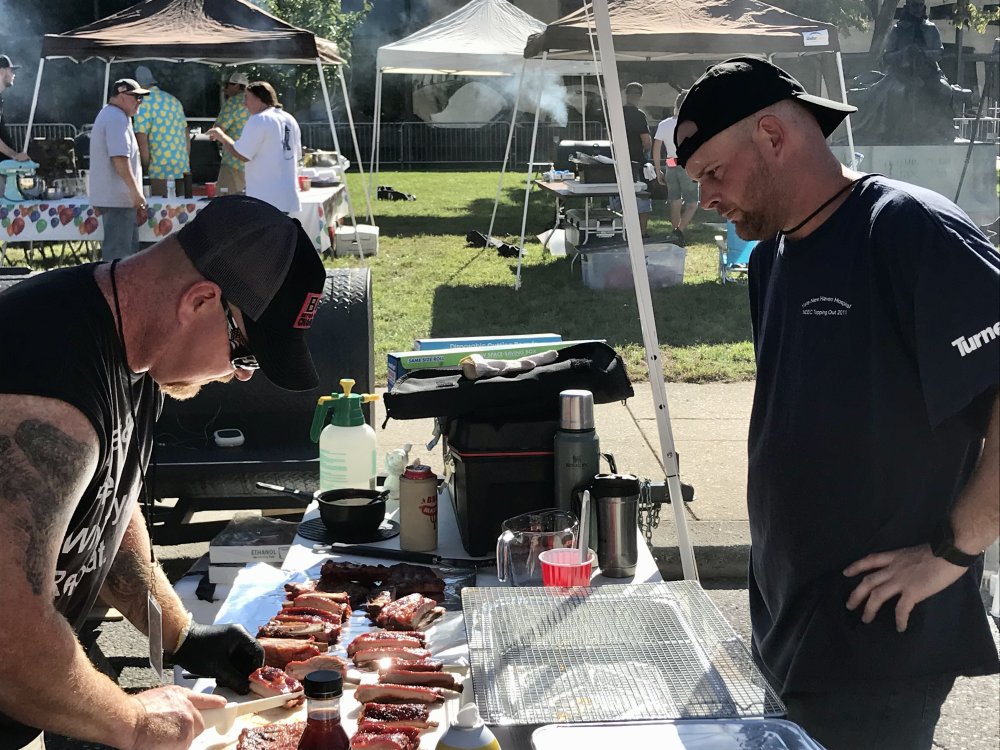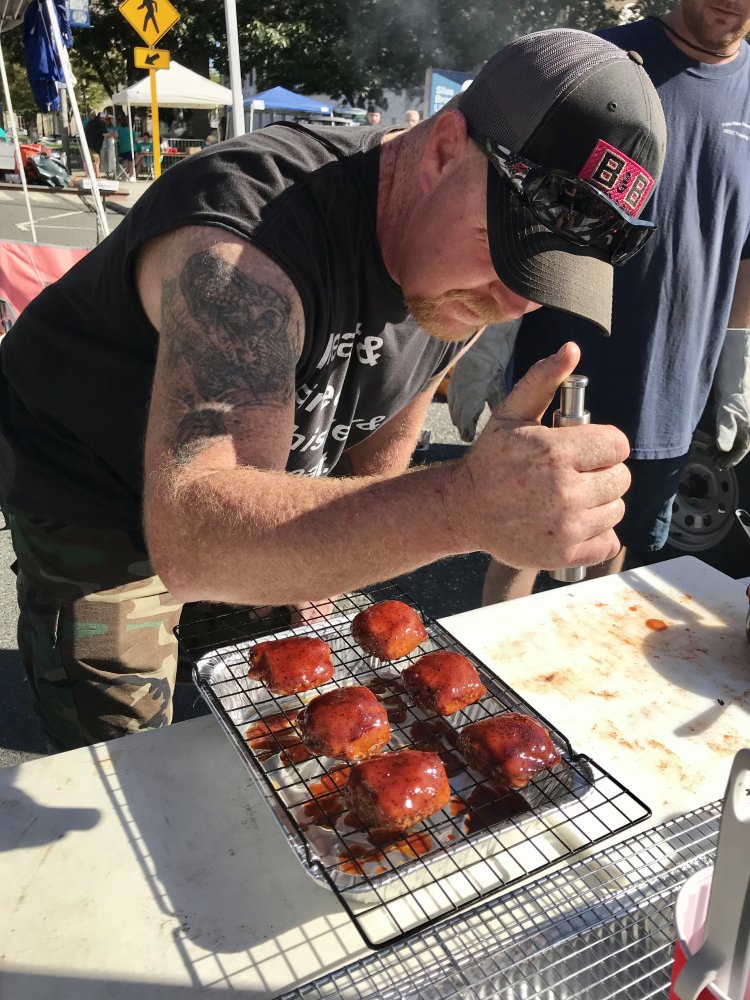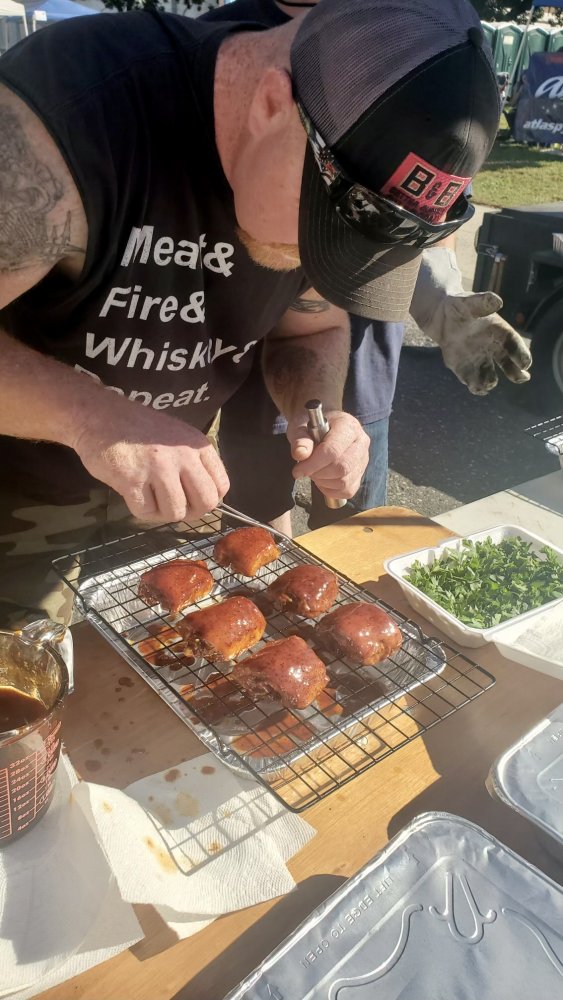 My turn in boxes: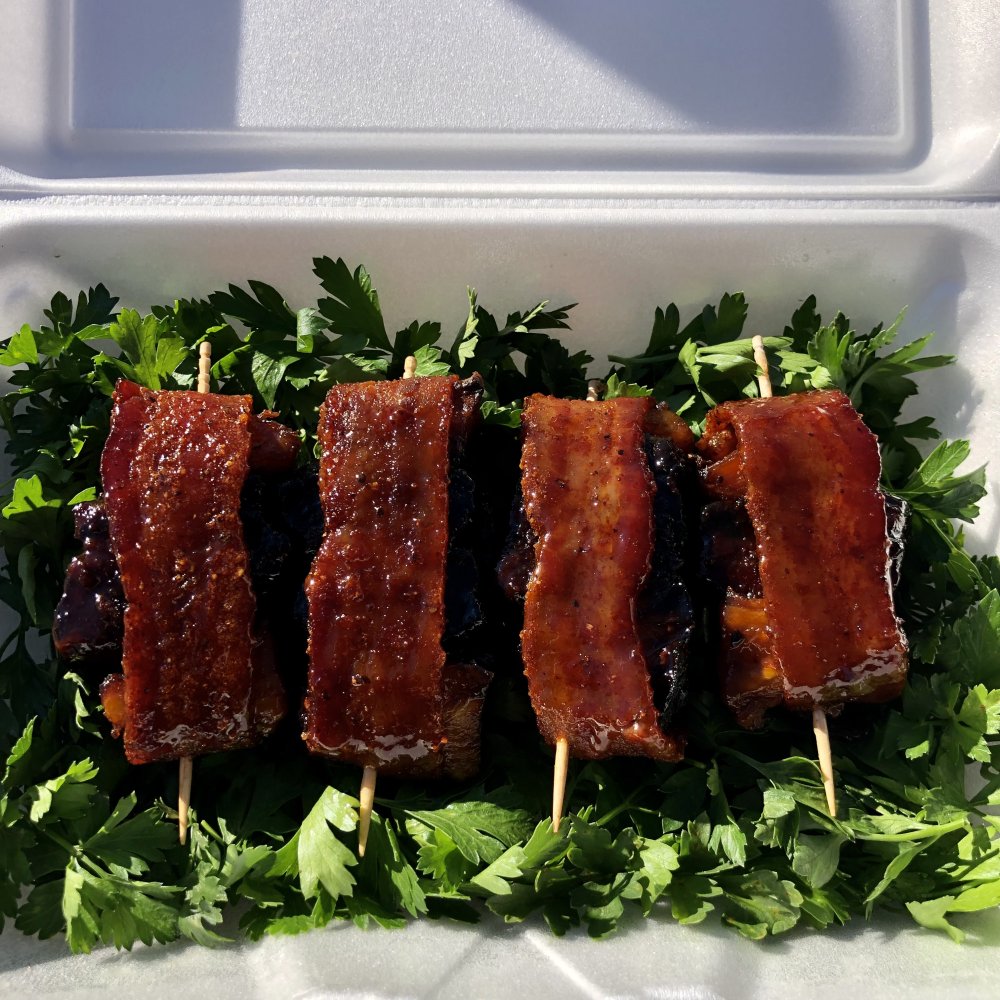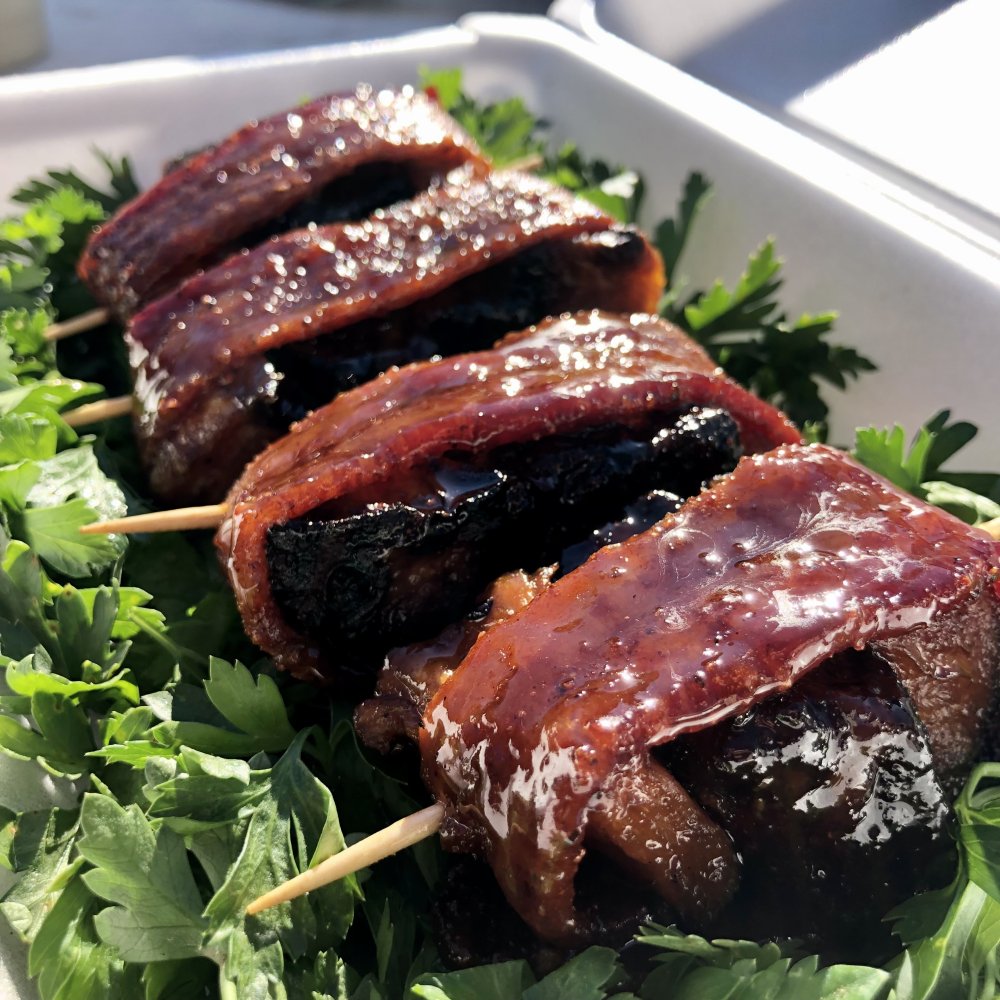 I can't even describe how much fun I had yesterday. I'm still smiling
This pic pretty much says it all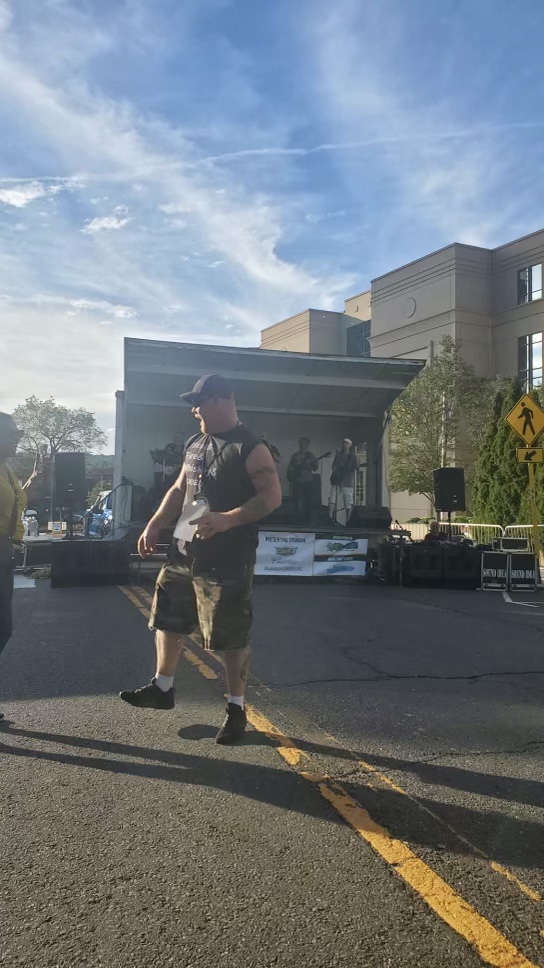 Thanks for looking, everybody! And thanks for all of your continued encouragement, advice, and support! I love all of you clowns
Cheers!
Last edited: